Malware infections and cyber attacks have significantly grown in frequency over the last few years, highlighting the need for the protection of sensitive data and safeguarding against malicious attacks more than ever before. For this reason, an increasing number of companies are now focused on hiring professional and experienced cyber security personnel that will keep their data and their business safe. But unlike many other job descriptions, the requirements of a good cyber security expert aren't quite clear to many employers, especially the less tech-savvy ones. To help you hire the best people and ensure you've made the right decision, here are some of the most crucial cyber security skills to look for:
Cloud security
If you're currently looking at cloud solutions for running applications and storing data, you will need qualified individuals who have knowledge of the underlying infrastructure behind this model, as well as how to incorporate authentication and identity management. As a high percentage of cloud breaches happen due to stolen credentials, individuals who understand efficient tactics will help you manage the cloud more securely, and identify and monitor potential schemes. In terms of business, it's also beneficial to have someone who understands the clauses in contracts with cloud service providers, particularly in terms of your security responsibilities in the agreement.
Threat intelligence analysis
While there are a wide array of threat intelligence tools currently available on the market, individuals who can utilize them properly, along with analyzing and contextualizing trends in threats, are not that easy to come by. Many businesses have difficulties finding people with this specific skill set, and often even more challenges properly training them, as this job usually requires curiosity, great analytical capabilities, as well as the ability to handle critical pressure. Threat intelligence professionals also need to be talented in terms of analyzing digital forensics and have great programming skills, particularly when it comes to Python. Additional incident response experience might also be of help in this area.
Application security development
Your business also needs security employees who are proficient in DevOps operations, and are able to closely work with your software engineering teams. As engineering professionals are often more focused on the functionality of the product rather than its security, good communication skills can be quite important in this area. Similarly, security personnel also needs to be flexible and adaptable, as application security development doesn't normally fall under their scope of work and direct control. Because security professionals tend to be more focused on protecting from breaches instead of building security solutions into products, adapting to new security culture and mindset could be of benefit here as well.
Networking & IT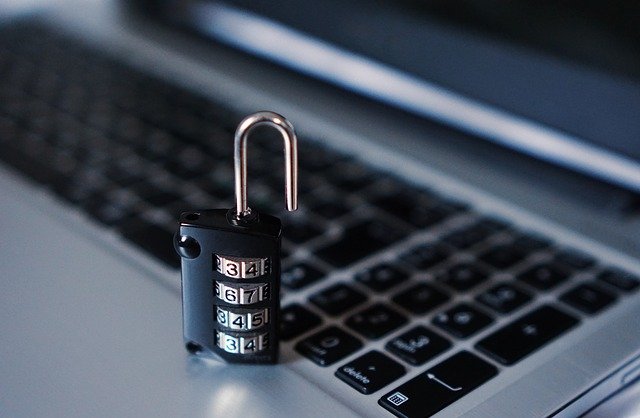 You can't expect to defend a network if you don't understand how it operates. As this is one of the most important required skills, it's recommended to take a professional cyber security course that will allow you to develop the foundational skills in networking and IT, and understand the best practices. Whether you take a course yourself or even ask one of your IT employees to expand their knowledge, having certified credentials will give you the opportunity to improve your security skills, configure devices and operating systems, troubleshoot and solve service problems, and implement the best security protocols, all while improving your soft skills such as communication, problem-solving, and critical thinking.
Penetration testing
Individuals with penetration testing (or red teaming) skills need to be forward and direct types. They should be able to confidently walk into companies, point out exactly what is broken, and offer solutions for fixing those issues. Years of specialized training and previous experience are typically needed to perform this job well, which is why you might have difficulties finding such professionals as well. Keep in mind that the best penetration testers like to believe they could hack virtually anything. It takes plenty of boldness and confidence to perform this job, but the work also requires extensive skills and knowledge gained in classrooms, interactive seminars, as well as previous job opportunities.
Access & identity management
A significant percentage of breaches are thought to be caused by weak, compromised, and reused passwords. To that end, your business also needs a professional who is able to explain potential threats to other employees and teach them ways of improving password practices, such as using authenticator applications or biometrics like face ID and fingerprints in their everyday office work. Your company will also require skilled individuals who will be able to implement user access review software, as well as configure and manage networks efficiently, in order to protect your business against intruders. Experts in this field should define access levels to specific data sets and set privileges correctly tailored to employee responsibilities and defined roles.
Remote computing
After the recent remote working requirements, many security teams spent their time introducing VPNs and managing Remote Desktop Protocol servers in order to allow employees to seamlessly access corporate data and applications even from home. Whether your company is slowly going back to in-office work or even adopting a hybrid working model, chances are high not all employees will be in the workplace just yet. If that's the case, your business will also need security personnel that understands RDP servers and VPNs, helping your employees to segment their home networks for higher security.
Risk and compliance auditing
The skills and capabilities that are necessary for this area will likely depend on the industry you operate in. For instance, any company working in the medical field should understand HIPAA compliance for protecting sensitive data, while e-commerce businesses will need to comply with PCI DSS regulations. Depending on your location or the areas in which you operate, you might also have to comply with the EU's GDPR or California's Consumer Privacy Act. In either case, you will need skilled professionals who are able to assess non-compliance risks and understand which security protocols to implement and what paperwork to file, in an effort to allow your company to comply with necessary regulations.
With cybercrime continuously on the rise and a lack of privacy presenting an increasing threat to companies worldwide, your business would do well investing in cyber security. The cyber skills mentioned above are some of the most essential aspects to look for when hiring the best, most highly qualified security personnel.