Want perfect, beautiful locks that can drive anyone crazy?
Even if you have tried everything, this is something that you must not have heard before! There are certain ways you can enhance your hair health and have healthy and strong hair.
So, if you are tired of using different shampoos and products and still not able to get the desired results, just have a quick glance at these hacks. Sooner or later, these hacks can help you have perfect, gorgeous hair!
Rubbing Wet Hair with a Towel
You are out from the shower with wet hair. But wait! Are you thinking of drying your wet hair with harsh towel rubbing?
Girls, this must be one of the worst things that you could do to your hair.
After you are out from the shower your hair becomes delicate and sensitive towards any damage. As a result, while you will rub your hair with a towel, your hair will get damaged and even tend to become frizzier.
The best solution is to pat dry your hair and allow them to air dry.
2. Preparing Tight Ponytails
Making ponytails is easy but when you are in a rush then you don't have much time to style your ponytail or prepare an all-new preparation. But simple ponytails are not that much appealing!
So, try preparing a fuller ponytail.
You can do this by making two ponytails and bringing them all together. This is a mere 5-minute hairstyle. Once you are done with the preparation you can spray some hairspray to keep your hairstyle intact the entire day.
3. Applying Lemon Juice
This is one thing that most of you must not be aware of! It is using lemon juice to get those thick, beautiful lengths.
Lemon juice is great to lighten the hair. You can use lemon juice two times a week to give some natural bleaching effect to your hair. All you need to do is cut the lemon juice in half and extract the juice in a bowl. Now dip your fingers in the juice and massage it well through your hair.
Give a gentle massage for 10 minutes and after 20 more minutes, you are all set to take a shower.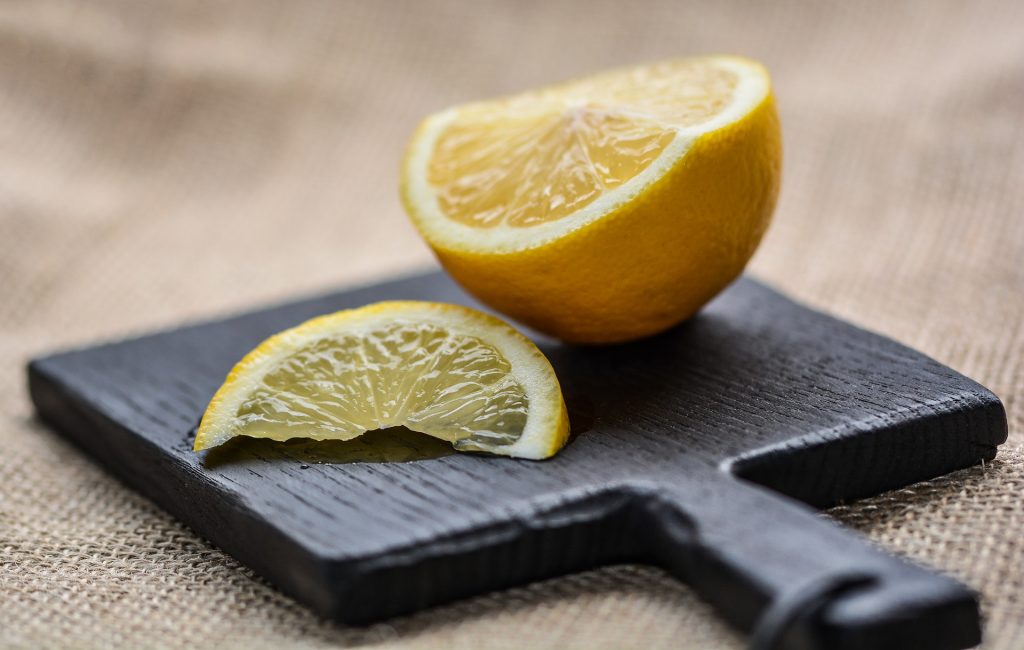 4. Using a Hair Spray or Hair Serum
Another easy and convenient way to maintain the health and appearance of your hair is using a hair serum spray.
You can use hair spray or rose spray empty bottle. Further, you can place a tablespoon of coconut oil along with few drops of eucalyptus oil. Mix all these ingredients well and add some water. Your natural hair serum is ready.
Using this hair serum on a daily basis will make your hair soft, shiny, and healthy. Moreover, the natural hair serum is a great alternative to chemical-based hair serums and will even do not result in any side effect.
5. Coconut Oil or Olive Oil Application
Now there might be few of you who would not want to use a hair serum. No need to worry, as I have another simple yet effective hack for perfect hair  (starter tip: check out the best organic conditioners, too).
Use olive oil or coconut oil to get really smooth and soft hair. Both these oils are really good for the hair health. Just take some oil in your hand and rub it in your hair. Leave it for some time. It would be great if you could leave it overnight and wash your hair the next morning. This is great to make your hair strong, shiny, and healthier.
If you suffer excessive hair fall problem or your hair tend to grow at a slow pace then this remedy will bring perfect results.
6. Using Hair Extensions
If all these hacks didn't work out for you then there is one great and impeccable solution, using hair extensions. This is a natural, quick, easy, and affordable solution to get you healthy and strong hair.
With a range of shades and varieties available, finding a perfect hair extension will not take much time. You can pick one within your budget and preference.
While these are top 6 hacks to get perfect hair, one important thing to remember is to stick to a healthy diet rich in vitamin C, fruits, and proteins. Vitamin C is great for hair health and proteins aid in healthy hair growth.
I hope you find these hacks useful. Just try them out. These are simple, effective, and best hacks for perfect hair!
Author Bio :
 Yuan Chen is a Manager at T1Hairs – Peruvian Hair Extension Company. He has more than 6 years of experience in Hairdressing Industry.