Are you the type of person who loves to wear hoodies? Not in the conventional sense, but more in the way of it's near impossible to catch you wearing anything else but a hoodie. Believe it or not, there's a lot of buzz out there about what your hoodie wearing habits say about you.
Taking the obvious statement hooded sweatshirts aside, there are a number of truths and misconceptions surrounding this incredibly comfortable article of clothing and its thousands of diehard wearers. Here's exactly what your hoodie says about you.
1. Little Things Matter to You
It's not a matter of warmth, otherwise, you wouldn't catch hoodie lovers wearing shorts with their upper apparel of choice. Everyone knows hoodies are comfortable, so it isn't as if you've discovered something the rest of us haven't. No, you wear one because you relish the little joys in life.
The rest of the world may be content wearing GQ's latest in trending fashions, but the warmth and cozy embrace that a hoodie offers is something special. It makes your days brighter. While it might seem like something small and insignificant to most, you notice the intricate comforts that your choice in clothing provides.
2. You See Things Differently, and That's Good
To others, dawning formal wear is an afterthought to their routine. You, on the other hand, realize how constricting and ridiculous it is to put on airs with a button-up shirt. As if it suddenly made anyone more productive or better at their profession.
What's the difference between wearing a hoodie at the office or a tucked in polo? Why not just wear ridiculous clown costumes while everyone's at it? Life is too short to not be comfortable.
3. You're Content
Some people require a special set of clothing to sleep in, lounge around the house in, or head out into the world in. Not you. All you need is a good hoodie to wear. Whether it's heading to the gym, binge-watching Netflix or falling asleep, you're happy to do it all as is and accept life as it comes.
What happens when it rains? No big deal, you're wearing a hoodie. The temperature dropped, and you don't have an extra jacket! Not a problem, everything is just fine. Can't find the remote to change the channel? Oh well, might as well just relax here for a few more minutes. Who knows, you might even like the show that comes on after yours.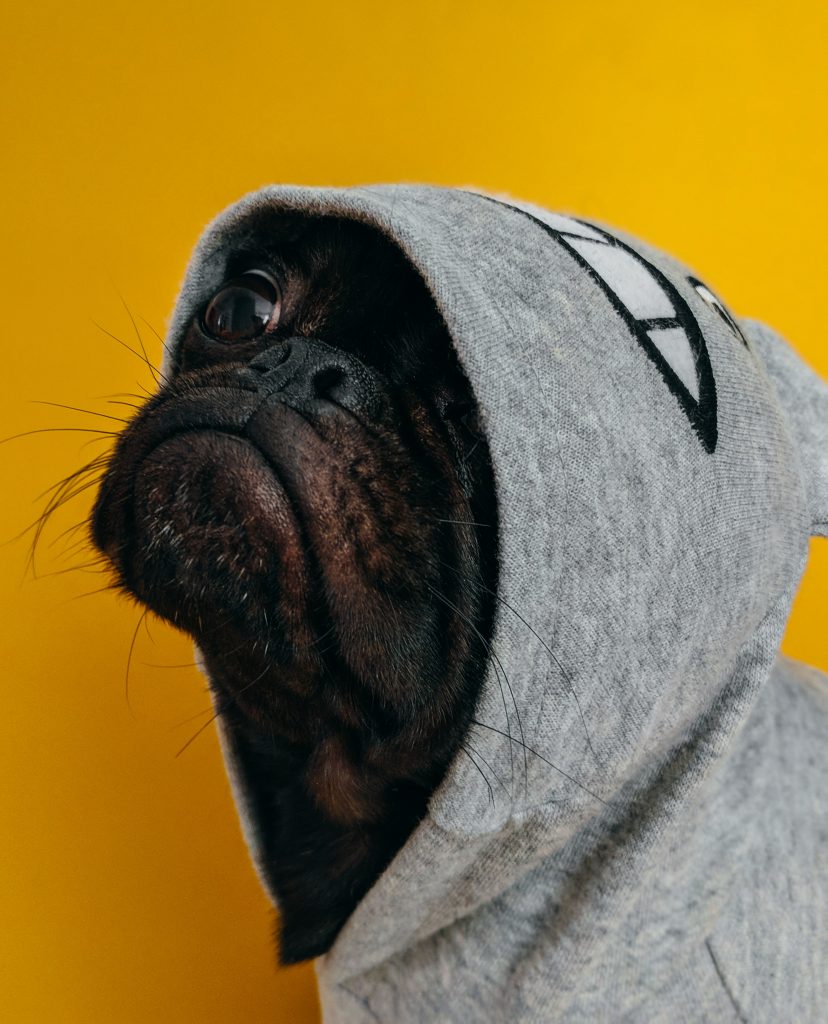 4. You're Stylish, Whether Anyone Want to Admit it or Not
Hoodie wearers get a lot of negativity for their love of one specific top, but it's not like you don't know how to be stylish. You have a special hoodie for big first dates, one for family gatherings, and plenty of print designs standing by for holidays and other special events. Who else is going to wear their Star Wars hoodie at the movie premiere, or the microbrewery's top when you and your friends decide to stop in? Exactly, no one.
Plus, you can instantly layer up with a WearSaga coat when temperatures become frigid, instantly giving you added style points … and another hood. While everyone else is shivering from their poor choice in clothing, you're looking cool because you chose to dress warmly. Who's wearing the style faux pas now, long sleeve shirt person wishing they had an extra layer?
5. You're Loyal
You stand by your clothing choice day in and day out no matter who approves or what they think. You'll wear a hoodie every chance you get until the bitter end. If that isn't a testament to your loyalty, then you don't know what is!