Explore different methods to increase your Amazon store's conversion rate while minimizing the cost involved. Keep reading to find out!
For years, Amazon – the world's biggest e-commerce platform – has offered an opportunity for aspiring entrepreneurs to make profits. But recently, this goal has been increasingly difficult due to the rising competition within the website, where more than 9.7 million sellers are launching their businesses.
If you are new to the industry and would like to convert the existing traffic into loyal customers with a limited budget, you might as well try out the free-of-charge techniques below. This way, you can dial down the expense and make sure the strategies do not cost a fortune!
What Is Conversion Rate?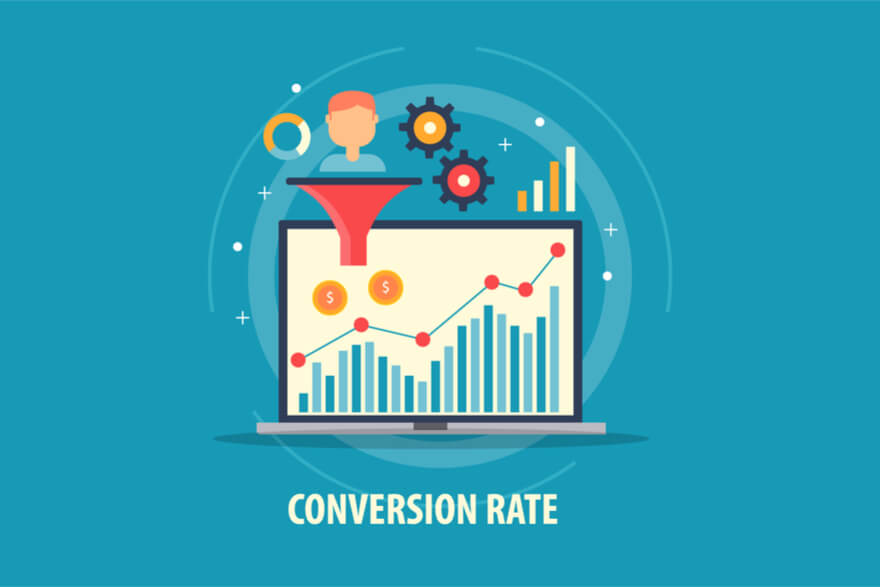 Conversion rate refers to the percentage of people who decided to buy a particular product from your listing after viewing it. To calculate the conversion rate, simply divide the number of orders by the total visits you get within a fixed timeframe.
This formula is also applied to Amazon conversion rate, which measures the sales made solely from the platform. Needless to say, the higher your conversion rate is, the more lucrative your business has become.
Despite having no universal standard for what constitutes a good conversion rate, most experts agree that a typical Amazon seller account should aim for roughly 4-6%.
This statistic is heavily influenced by the clickthroughs from users, the quality of SEO, how effective ad campaigns are, as well as pricing. Thus, it makes sense to curate all of these aspects and ensure your Amazon store has an edge over its rivals.
4 Free-Of-Charge Ways To Increase Amazon Conversion Rate
Optimize the ad copy
When customers first drop by your main web page, the first thing they notice is arguably the text. Hence, making the ad copy readable, scannable, and informative enough for shoppers should be your top priority.
Headline
If written properly, headlines will strike a good impression with your target audience and raise the visibility of your product. Therefore, you should try to include as many details about what you have to offer as possible.
The name of the product and the brand itself are two indispensable factors that must come first. Next up, give potential buyers a brief of the item by adding more about the size, capacity, color, package, material. If needed, you can even add a few unique selling points of your item.
Still, it is worth remembering that Amazon only allows a title to be under 250 characters. You might want to avoid cramming and stick to the most important bits.
Bullet points
As the name already indicates, bullet points are where you can display the most distinctive features of your product in short texts.
It is best that you group similar traits into one umbrella category (such as safety, comfort, powerful performance, etc.) and dedicate each bullet point to quickly capture why customers should choose this item from your store.
Product description

This part is an extension of the bullet points, which enables store owners to dive deeper into the characteristics of each product. Here, you should take the chance to explain the working mechanism, functions, as well as any noticeable merits.
The more comprehensive your texts are, the easier it is to convince potential shoppers to take action.
Add suitable photos
Imagery helps illustrate a listing and offers customers valuable insights about the product they are currently viewing. Currently, Amazon leaves enough space for businesses to upload 9 photos maximum to a listing, including one primary and eight secondary.
For the former, go for a front shot that shows the most seeable angles. As far as the rest is concerned, you should add a back shot, a detail shot, a step-by-step instruction, a before-after (if your product requires an assembly), and even a video.
In most cases, it would be ideal to use a white background in all photos so the product and its features can stand out.
Strengthen the keywords
Keywords are what determine the visibility of your listing. Even when you do not intend on running Amazon ads, it does not kill to put them in relevant terms, as they would boost your ranking higher on the search result page. So what are some highly recommended tactics for keyword optimization?
Backend keywords: These are not visible to Amazon users, but the algorithms still take backend keywords into account when calculating the quality of your landing page. Common phrases that usually belong here are misspellings, variations, and names of similar products.
Long-tail keywords: Long-tail keywords do not offer the highest search volume, but they are strong intent. Including a few long-tail keywords makes it easier for your product to appeal to a specific section of customers.
Take advantage of upselling

Upselling is the art of persuading customers to buy more than what they intended in the first place. There are multiple ways in which you can increase the value of each order on Amazon. The most common tactic is to make related items visible when customers reach the "Add to basket" stage. For the best results, you should pick out anything that can complement the benefits of the original product but is significantly less expensive.
For example, your Amazon store focuses on selling smartphones. To upsell this line of products successfully, consider adding phone holders, phone cases, or pop sockets.
These items are capable of optimizing the user experience while costing only a few more dollars. Consequently, shoppers are more inclined to buy the whole package.
Conclusion
Increasing the revenue of an Amazon business is no piece of cake. Suppose you are well-equipped to handle everything on your own, then good for you. But if not, do not hesitate to contact Olifant Digital and explore what the professionals have in store.
Here, rest assured that the agency is more than willing to provide you with detailed instructions on maximizing the conversion rate and maintaining the performance in the long run!