Cars benefit greatly from having a reliable set of floor mats in place to protect the interiors from the attrition of the outside. From dirt and sand, mud and snow, floor mats on the car can keep any of these destructive elements in one place. They even provide a sense of balance when on the roads.  
But floor mats are supposed to be exposed to dirt and dust and other elements. Therefore, they are prone to damage far faster than most other car goods. But you can extend the longevity and value of your floor mats by choosing items of improved quality.  
Finding the right floor mat for your truck or car is easy and fun. Here is what you need to know about making the best selection for your VW Polo.  
Carpets 
Tufted carpets floor mats for cars are often made of polypropylene, nylon, and other durable synthetic fibers. On the reverse side, you will find non-slip rubber grips that keep the floor mats sturdily in place. 
The great thing about carpets is that they can be tailor-made to your personal needs and style. When it comes to the style and design that car owners are looking for, there are virtually unlimited options available. Furthermore, the vast availability of this product does much to keep the prices at an affordable low.  
Of course, these carpets will always gather dirt and mud very quickly as this is their purpose. A well-designed floor mat will actually be designed to collect and hold dirt until it is properly cleaned and can release all contaminants.  
But carpet floor mats are the best option for cars that will not be driven daily or regularly. They are best reserved for a finer car that will never see much dust or dirt on the interior. Furthermore, they are an aesthetically pleasing option and only a good investment for those with aesthetics on their mind.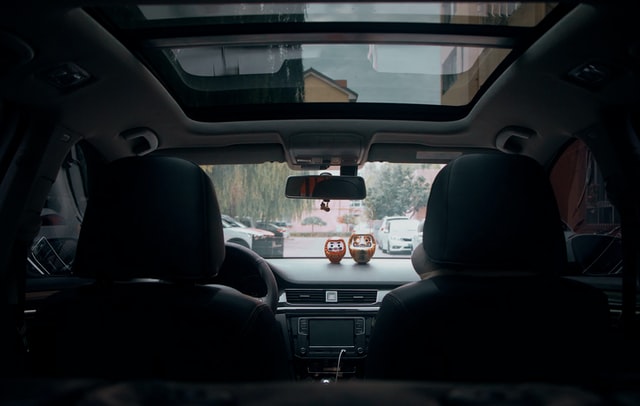 Rubber 
Rubber floor mats are made of a thick rubber designed and crafted to withstand rough treatment and all types of damage from rocks, mud, and dirt. Therefore, they are also very easy to clean, simply hose them down and in just a few minutes they will be dry enough to be returned to their position. Because rubber is an especially long-lasting material, rubber floor mats are also especially long-lasting even under the harshest treatment. You will notice that these rubber floor mats typically feature long grooves that make them weather-resistant and non-slip.  This is something you will notice in all VW Polo mats.  
But the only downside to rubber floor mats is that they are not available in such a wide range of design options and don't do much to improve the aesthetics of the car in one way or another, other than simply looking like high-performance top-quality floor mats. If these floor mats are left in the sun for too long, they will begin to crack and they also can become slick when wet or oily.  
For cars that will be heading out for adventure and possibly hard work, there is no better option than a rubber floor mat. If you have to transport rowdy passengers who will potentially throw their food and drinks around, rubber floor mats would also be a good option for you.
Buy your VW Polo mats here for an aesthetically pleasing interior that is protected.