The body needs a lot of healing after child birth. Infrared sauna can help new moms in many ways. In fact, as per studies, it can combat a lot of symptoms such as chronic joint and muscle pain, anxiety, fatigue, and inflammation that are experienced by women during the post-partum period. Here is how beneficial an infrared sauna can be if you are a new mom:
It improves circulation
Infrared sauna emits gentle radiant heat that can penetrate your skin and raise your body temperature by about 3 degrees Fahrenheit. This can increase the blood circulation in your body significantly. It counteracts all the poor circulation problems such as swollen feet and hands you experienced during your pregnancy. It can also heal up the wounds of a cesarean surgery. 
It gives a cardio vascular boost
The intense fatigue associated with early motherhood might make it tough for you to access any form of cardia such as exercise or jogging. But with an infrared sauna, you can achieve the same impact of an intense workout.  The cardiovascular boost that this gives is equivalent to that of a light jog or a brisk walk.
It improves milk production
Circulation of infrared in your body can help unclog ducts or mastitis if any. This is one of the problems nursing mothers face which can be extremely painful. Infrared sauna is a gentle way of treating this problem. Alternatively, you can also use a hot wash cloth or soak your breast in a bowl of hot water
It alleviates inflammation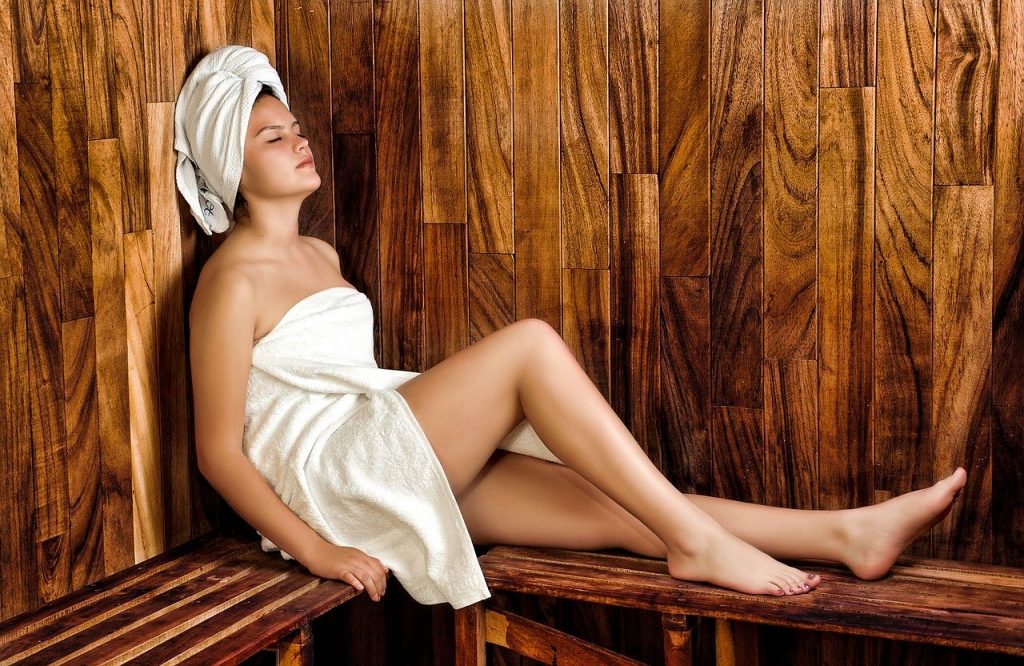 Mild systematic inflammation is quite common in all pregnancies. Left untreated, it can even lead to complications such as pre-eclampsia. Mild infrared light coming from the infrared sauna has the power to penetrate through your tissue and reduce the inflammation in a healthy way.
It reduces Fatigue and Pain
All new moms experience pain and fatigue during post-partum period. Pushing your body to its limits will have its effects even if you haven't faced much of that childbirth trauma. But there is nothing a couple of infrared sauna sessions cannot take care of.  In fact, one session of this infrared therapy can help you experience a 70 percent reduction in your pain level.
It minimizes depression and anxiety
Infrared therapy is said to release endorphins in your brain that can help you combat anxiety, depression, and any other mental disorder that you may be facing. You can also use it as a preventative measure to reduce your chances of post-partum depression and anxiety.
If you are still wondering why you should buy a full spectrum infrared sauna, understand that an infrared sauna session can be deeply healing. It gives you that "me time" that you can use to care for yourself and indulge in some self-pampering. After all, it can be really tiring and exhausting to take care of a newborn with absolutely no time for yourself.
Buying a full spectrum infrared sauna can be very beneficial to a new mom like you. Nevertheless, make it a point to drink enough water to replenish your body. Make sure you get your heavy metal levels tested before going for a session.