The good news is that the world as a whole is becoming increasingly aware of how healthy our lifestyles have become. This means that we are taking our health into our own hands and trying to do something about it, starting with a much cleaner diet and exercise regime. And different celebrities are paving the way for us by sharing on social media all different kinds of exercise regimes that have been gaining in popularity over the past few years. So, if you want to train like a celebrity, here's how to do it.
Step up to the barre
One specific kind of exercise has been sweeping the fitness world for the past year, and that is ballet exercise. It actually has nothing to do with dancing, but a lot to do with the shape of the body. Dancers' bodies are not only very strong and flexible, but they are also shaped beautifully, and that comes from a lot of small, repetitive movements that they do in every warmup and every class. If you think you will do a few plies and call it a day, you have another thing coming, so make sure you bring a towel to wipe the sweat off your face after the first few minutes. You might notice that you are activating some groups of muscles that have never been used before, like in your feet and ankles, which is perfect for models who have to keep their balance in very high heels.
Private and tailored
It's no secret that all of our bodies are different. And not only in shape and looks, but the way they react to different forms of exercise as well. Add on top of that the fact we're all living different lives and have different needs and you've got a clear solution. Nearly every celebrity has a private trainer (or team of trainers) who creates a custom workout plan for them to suit their needs and their bodies. But you don't have to be a celebrity to do that – just ask around in your local gym and see if there are any coaches that would like to take on a new client. These routines are usually a mix of strength and cardio, but it can also be dance classes, boxing or anything else. On the other hand, if you don't have time for this kind of training, you should try waist trimmers.
Have a machine do it for you
Technology has been a part of our exercise routines for a long time now, but the newest innovations are machines who either help increase the work you're doing or even do it completely for you. Take for example this amazing whole-body vibration machine which helps warm up all of your muscles and joints and simulates a stronger gravity field below you, making all of your usual exercises that much more effective. For most people, it's something that you'd use in your gym if your gym had one, but you can also buy it for your home if you are serious about your exercise.
Get the stress out
Many celebrities, like Gigi and Bella Hadid, have said that their favorite way to blow off steam and to get their exercise in is boxing. It's a great mix of cardio and strength, as you need to be very quick on your feet and keep moving around, as well as hit hard. Just make sure that you are working with a coach, especially when you're starting out, to make sure you are doing everything correctly because you might literally break your hand if you do not know how to position it properly.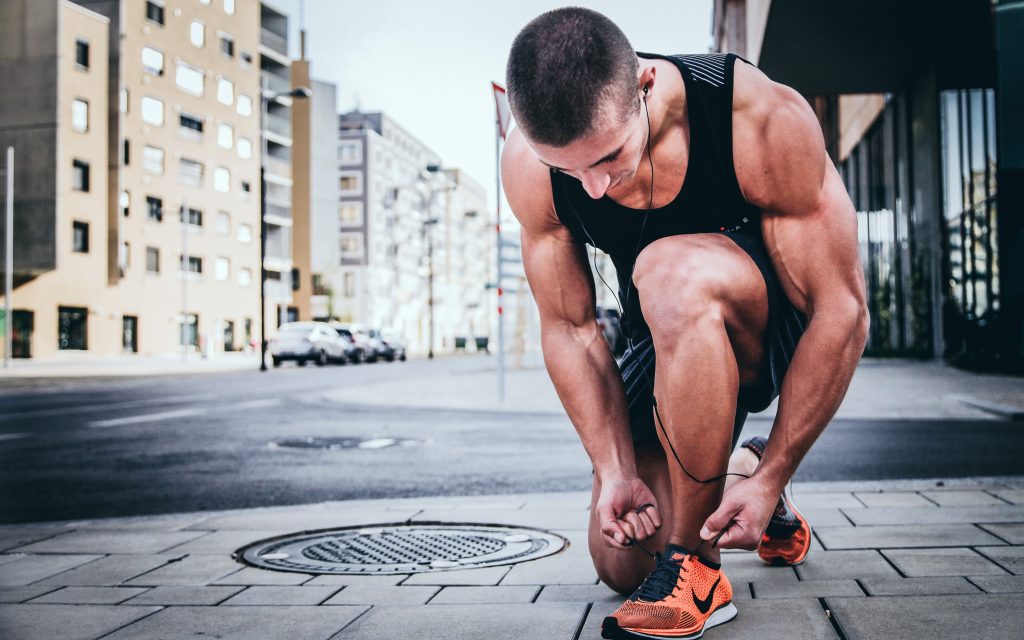 Yoga
Of course, save the best for last. There is rarely a celebrity who doesn't indulge in some yoga, either every morning or a few times per week. From Ashley Graham to Felicity Jones, these celebs say that yoga is a way to build up strength, without building too much muscle mass. It's similar to what we said about ballet, how it shapes the body in a much different way than lifting weights would. And you don't need to have access to a personal trainer and in-house studio. There are free yoga classes all around you, you just need to find them.
This is how the celebs like to stay fit, but once again, you're much more likely to have great results if you find what works best for you and makes you feel good, rather than copying someone else.