Are you looking to give your home a fresh look? Or are you thinking about getting a minimalist cloakroom suite? A home renovation project can be just the thing: with the right project, you can make your home look amazing without spending a ton of money.
Besides, the right home renovation project can be fun. Here are 6 that fit the bill.
1). Paint Makes Everything Fresh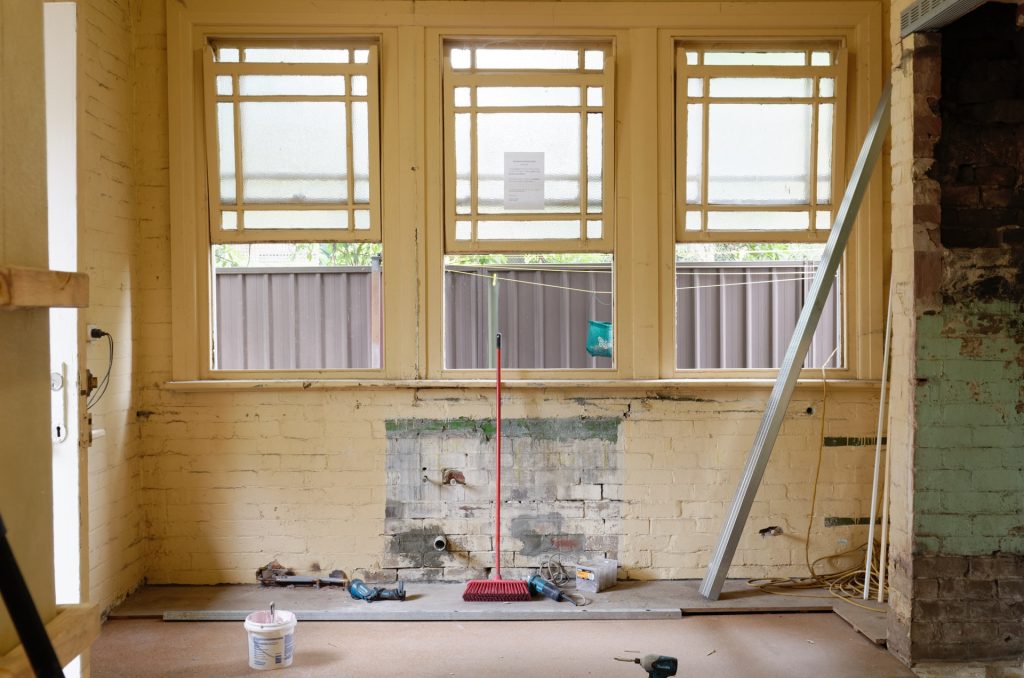 If you're looking for a relatively simple, beautiful, and affordable home renovation project, one of the best places to start is a fresh coat of paint. This is because the magic of paint is to make everything new: with a fresh coat of paint, old and shabby becomes new-looking, crisp, and clean.
The beautiful thing about this approach, too, is that it can be applied to both your interiors and your exteriors. Whether you're looking to make your bathroom, living room, dining room, or exterior look fresh and new, paint is the way to go.
As Colorado-based painters Teaberry explain, "a fresh coat of paint can do wonders for the look of your home."
It's easy to see why they're right: so many of our design problems with older houses have to do with the décor, i.e. awful wallpaper, questionable choice in paint, etc.
You can even hire painters to help you at very affordable rates—this may be important if you're worried about stains, or if there's a challenge reaching the area you're looking to paint.
2). Brand-New Bathroom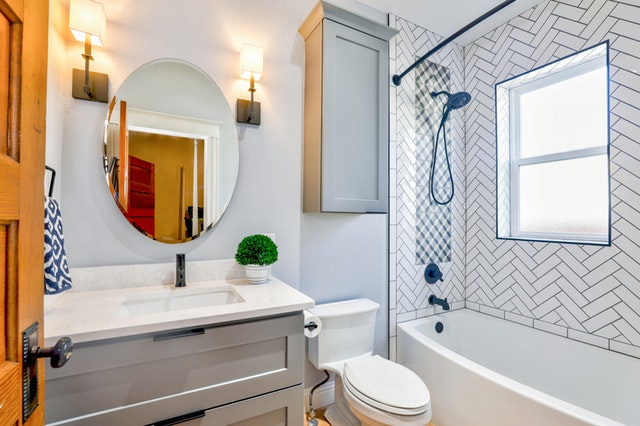 There are some surprisingly interesting ways to make your bathroom over, and you can find budget-friendly ways to do practically all of them. We've already talked about paint; how about tile?
With tile, if you're trying to save money the most obvious way to do it is to limit the areas you plan to tile. Instead, focus on specific areas that are especially obvious to the eye and important, i.e. the floor.
What's more, do you really need tile all the way up and down your wall? Why not one horizontal strip, followed by paint? For that matter, if you must tile an entire wall and you like a more-expensive tile, why not do one strip of the more-expensive tile and use it as an accent against a much cheaper tile?
Another good way to go with a bathroom is updating the fixtures. We've talked before about renovating your bathroom for safety, and that can be an important part of this. Instead of a granite countertop, invest in updated light fixtures, sink faucets, racks for the towels, and drawer pulls, as well as rounded edges, skid-proof mats, and other things.
3). Classy Crown Molding
Have you ever noticed how much some rooms look like the inside of a box? If that describes a room in your house, the answer may be crown molding.
Crown molding is simply trimming for the edges of your walls and ceilings. It's visually more interesting than looking at the inside of a box, as it were.
Crown molding is very cheap, and all you really have to do is very carefully measure how much you need, cut it, and install it. This is a weekend project at most—it's likely that you will only need a few hours to complete it.
4). Get Creative With Your Closets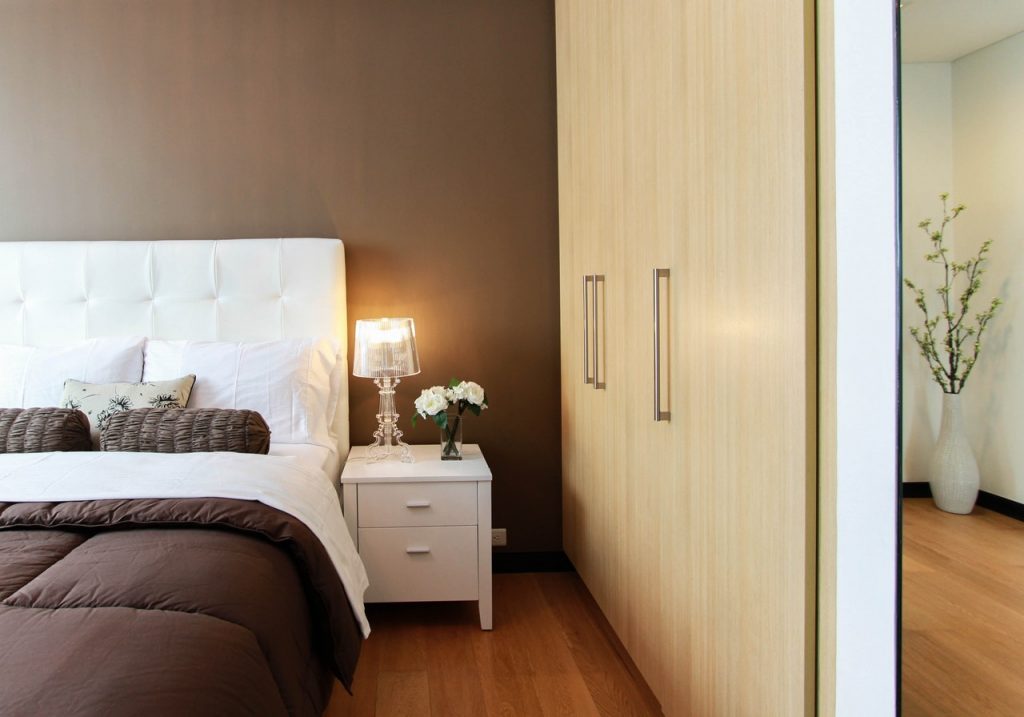 Do you have a closet that's always full to bursting with clothing and other stuff? Try organizing it. Closets are remarkably easy to optimize.
Getting creative with closets can start with something as simple as a proper set of drawers, one that's large enough to accommodate everything you need it to. You don't have to stop there, though: try some elegant, attractive baskets, and maybe some nice hooks to hang things on.
You can also paint the interior walls of your closets to make them look more interesting. Get creative, and see what your closet looks like as a result.
5). Book Tree Shelves Are Amazing
Want to know what's better than a bookshelf? Try a book tree shelf, an object designed with shelves positioned like the branches of a tree.
Not only is it functional, it provides a visually-interesting way in which to store your children's books and/or toys. They're available online at quite reasonable prices, but you can also make your own. You can also hire a tree service like Sacramento professional tree care.
6). Trade Blinds for Blackout Curtains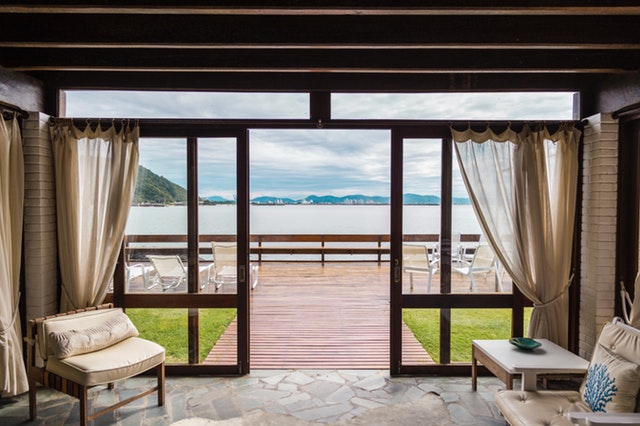 Blinds have become common in many homes, but if you're in the mood for adventure, try blackout curtains. They add an air of mystery, they won't break the bank, and they're also great for helping you sleep.
7). Create A Remodel Plan
Once you establish a list of your remodeling needs, it is important to then create a plan complete with estimates. You should make note of every detail down to the fixtures, furniture, paint, and hardware needed for each room. It's also important to include appliances in your remodeling plan. New appliances come with the cost of the initial purchase as well as delivery and installation fees, so it's crucial to note how that could potentially affect your budget. By making a list of everything you want or need for each project, it allows you to calculate the cost and see how it aligns with your budget. If you prefer using technology, mobile apps like HomeZada make it easy to manage your home improvement project details and budget. They also store financial records, which you can use if you decide to sell your home down the line.
Make sure to speak with contractors about your remodel to receive professional advice. Connecting with top-rated electricians or plumbers in your area is smart if you want to accurately assess the cost and needs of your project. By bringing in two or three professionals, you will have a thorough idea of the project and how it will be completed, with the security of knowing the job will be done right.
Honorable mention
When designing a kitchen remodel, there are the obvious things to think about – countertops, backsplash tile, cabinet hardware, etc. And while those are all very important aspects of the design, the real pièce de résistance is the cabinetry. It's not only essential for storage and functionality, but it's usually the largest factor (and expense!) in any kitchen and can make or break the overall design. – Tip by Mackenzie Wood for Bandd Design'
Conclusion
Home renovation projects can be amazing opportunities to improve your living space. The right project can be remarkably doable, not to mention affordable and a great deal of fun. Try any of these 6 projects, and see the results for yourself.