Keeping a house safe isn't as easy as it sounds. Your home itself can be dangerous for your family if you're not careful. In the UK, around 6,000 deaths occur in the house. Children under five years old and elderlies over sixty-five are more prone to accidents.  In Australia, 16% of injuries acquired by children aged five to fourteen years old occurred inside their home.
Out of the rooms in the house, the bathroom is considered one of the most dangerous places where accidents are prone to happen.  The Centers for Disease Control and Prevention conveyed in 2011 that 235,000 people (15 years old and above) go the hospital annually because of injuries which happen inside the bathroom.
Assess your home if it's a safe place for your family, mainly your bathroom. If you see some areas which need improvement, maybe you should consider a bathroom renovation. Before you begin, here are some tips to help you renovate your bathroom and turn it into a haven for your family.
Get a walk-in tub
This type has the same function as the usual tub, but it's designed to be a safer, more comfortable, and more convenient. Some models come with a walk-in door, which means that you don't have to step over the side of the tub. Easier access to the bathtub implies that there are fewer chances of you losing your balance or slipping on the floor.
Add a shower
If you have a regular tub at home, consider installing a showerhead, so it's not difficult for you or other family members to take a bath. If you have enough space, you can add a showerhead instead of replacing your tub. Ask for advice from designers from renovation companies Melbourne or London has and tell them your plans. They can help you achieve your goals.
Remove the stairs
If there's an elevated part of your bathroom which comes with a short flight of stairs, consider removing it for safety. It will make your bathroom look sophisticated, but both kids and adults are prone to slipping on stairs. If you don't want to remove it, you should add handrails to make the area safe for use.
Install grab bars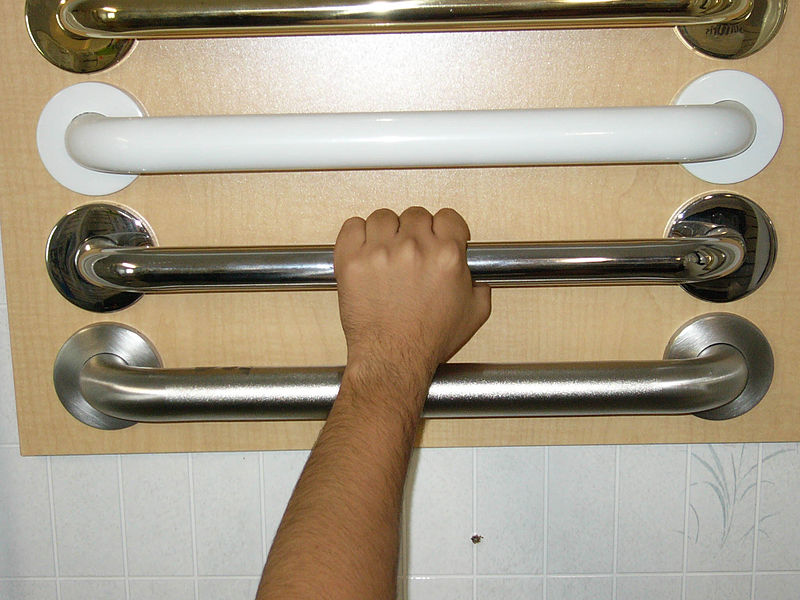 Grab bars can save your life inside the bathroom because it can break your fall, keeping you safe from more severe injuries. You can get a vertical pull bar which has a length-bar that you can adjust and a curved grab bar. The horizontal grab bar is the most common type, which you should install horizontally or vertically, but never at an angle.
Choose rounded edges
When you're choosing your bathroom fixtures like the sink or tub, avoid those with sharp edges. It can be dangerous if ever someone slips in the bathroom and hits any part of the body on these edges. Go for those with rounded corners because even if you get bruises, it won't cut your skin open.
Put skid-proof mats on the floor
Get safety bath mats to help your family avoid slipping on the slippery bathroom floor. You can buy the non-skid type, and if you want total comfort, look for products which have soft and quick-drying features.
Improve the lighting
Some accidents occur because people can't see where they're going, or maybe they don't notice that the floor is wet due to poor lighting. Make sure that you have adequate lighting fixtures in your bathroom.
Add recessed lighting for overall illumination, and have at least two lights in the shower and tub area. Light the vanity area so you can see your reflection clearly as you prepare for a busy day ahead.
Keep dangerous chemicals out of your child's reach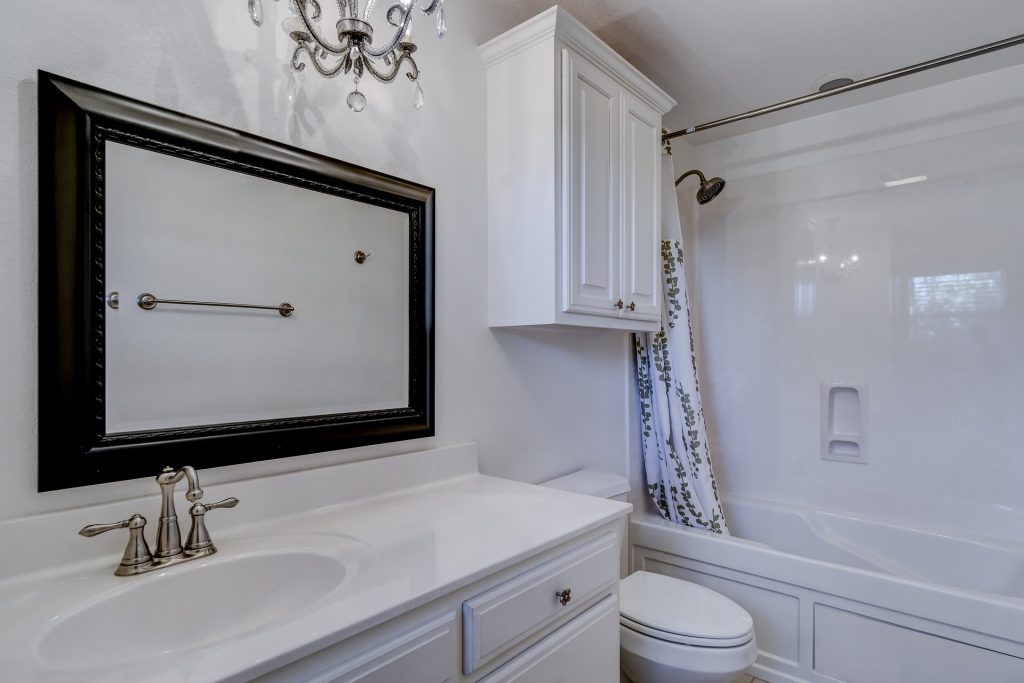 If you store your medicine and a first-aid kit in the bathroom, make sure that you place it somewhere safe that your kids can't reach. Kids can get curious sometimes, and it's dangerous if they get hold of medicines which they might ingest.
If you also have cleaning agents in the bathroom, put it in a safe place as well. Your wandering child might mistake it for something edible, or spill it on his skin.
Takeaway
Safety is essential in the home. Keep your house as safe as possible, mainly in the bathroom. Renovate if you have to and ask an expert to help you out. Check every detail and add accessories and fixtures which will help keep your family safe as they stay inside your home.