Once Christmas and Hanukkah have passed, kids in many parts of the country are plunged into a cold, snowy January. When it's too cold to play outside, boredom sets in and moms need a variety of projects for preschoolers and early elementary school kids to do. There are only so many videos to watch, plus it is good to do projects that encourage creativity, develop skills in coloring, cutting, painting, pasting, and more.
Snowmen And More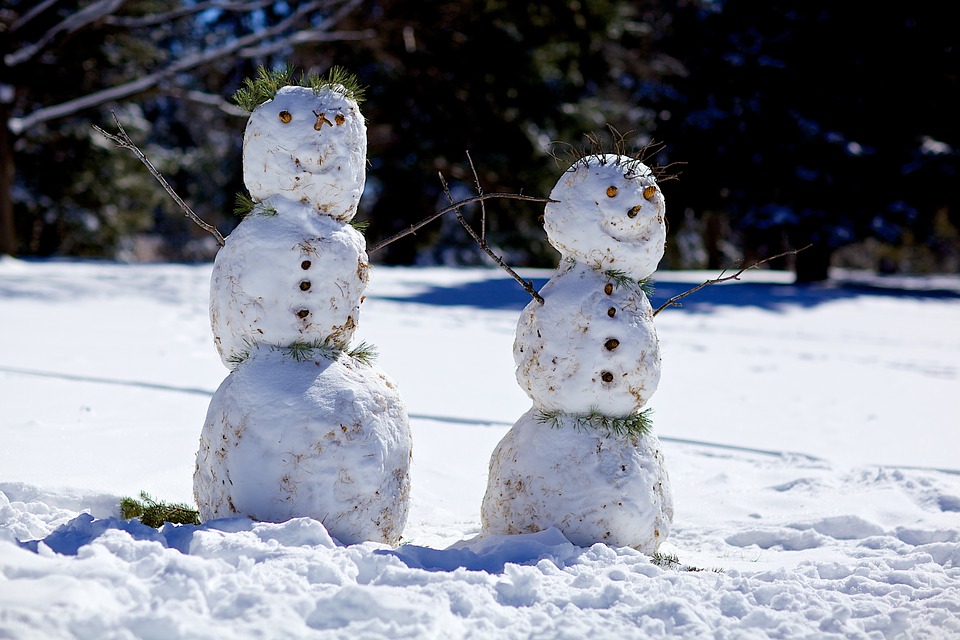 Even kids in warm states are fascinated with snowmen, so many crafts focus on different ways to make them, However, there are many other choices in case you are saturated with crafts centering are around frosty little people. Martin Luther Day is in January too, so we have included several crafts that promote awareness of his focus on having personal dreams and a vision for a peaceful society. The Friends Around the World craft uses paper dolls that you can use for many other projects.
Most of the projects on the list can be accomplished in an hour after nap or school. The results can be probably displayed on the refrigerator, in your child's room, and other places throughout the home, and as the projects pile up, some can make their way to grandma's or auntie's house. When the project results in a making game, such as Snowman Bowling, your child will have ongoing fun from the project.
The supplies for the project might be things you already have on hand, but by perusing the various crafts, you can start building a list of what to stock up on the next time you are at your favorite craft store or order online (see an example shop here).
A Month's Worth Of Crafts 
We have listed 31 projects, one for each day of the month, and provided a link so you can obtain the directions. Some projects are better for older kids, but we have listed a variety of choices. For more projects, Pinterest is a gold mine. There are also plenty of individual blogs that you can find by simply Googling "winter crafts." You can even find them by age.
What other projects have you found to do with your kids in January? Please share in the comments below.