Introduction
Have you ever been to a party or event that wowed you with an amazing set-up and mix of drinks? Chances are, a mobile bar hire played a huge part in making it so. As the heart and life of the party, getting the right mobile bar hire for your event is crucial. In this article, we will cover all aspects of mobile bar services, from the types of mobile bars, the dos and don'ts when hiring, and how to choose the perfect mobile bar hire company for your event.
What are Mobile Bar Hire Services?

Mobile bar hire services are companies that provide portable bars and bartender services for various events, including weddings, corporate parties, festivals, and private gatherings. They offer a convenient, fun, and professional way to serve drinks to your guests, catered to your specific needs and preferences.
Why Choose Mobile Bar Hire for Your Event?
There are numerous reasons to choose mobile bar hire for your event, including:

• Flexibility: You can choose from a wide range of bars and services to suit your specific event theme and size.
• Convenience: Mobile bars provide a hassle-free solution to serving drinks, allowing you and your guests to relax and enjoy the party.
• Professionalism: Mobile bar services employ skilled bartenders and staff members who can interact with your guests, serve drinks efficiently, and ensure smooth service throughout the event.
• Creative beverage options: With a mobile bar, you can offer unique, tailored drinks menus to impress your guests.
What Types of Mobile Bars are Available?
There are several different types of mobile bars to suit any event, including:

• Classic Bars: Sleek and elegant bars that provide a timeless look for any event.
• Rustic Bars: Bars made from reclaimed materials, perfect for weddings and events with a rustic or vintage theme.
• LED Bars: Illuminated bars that can change color and add a futuristic touch to your event.
• Tiki Bars: A fun and tropical option, ideal for summer parties and outdoor events.
• Custom-Themed Bars: Mobile bar companies can create bespoke bars tailored to your specific event theme.
Things to Consider When Choosing a Mobile Bar Hire
When selecting a mobile bar hire for your event, consider the following factors:

• Size and capacity: Choose a mobile bar that can efficiently cater to your number of guests.
• Available services: Find a mobile bar company that offers the specific services you require, such as custom drinks menus or flair bartending.
• Setup and breakdown: Ensure the mobile bar company can provide a smooth and timely setup and breakdown of the bar at your event venue.
• Budget: Establish a budget for your mobile bar hire and look for a company that offers services within that price range.
How to Hire the Right Mobile Bar Company
To ensure you select the right mobile bar company for your event, take the following steps:

• Research: Look for local mobile bar companies online and check their reviews and testimonials from previous clients.
• Contact: Reach out to mobile bar companies for quotes and inquire about their services, availability, and costs.
• Compare: Evaluate each mobile bar company based on their offerings, reputation, and pricing to find the one that best suits your needs and preferences.
• Book: Secure your chosen mobile bar company by signing a contract, providing a deposit, and finalizing your event details.
Dry Hire vs. Fully Stocked Bars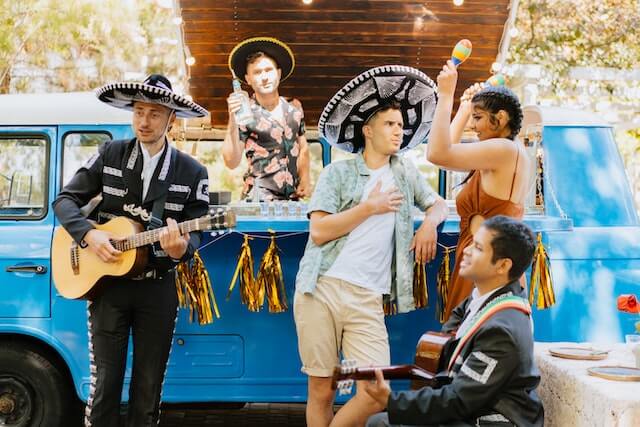 There are two primary options for mobile bar hire: dry hire and fully stocked bars. Dry hire means that you provide the drinks for the event, while the mobile bar company supplies the bar and staff. This option is more budget-friendly but requires you to manage drink selections, quantities, and logistics. On the other hand, a fully stocked bar includes the bar, staff, and all drinks supplied by the mobile bar company, providing a hassle-free and comprehensive solution.
Questions to Ask Your Mobile Bar Provider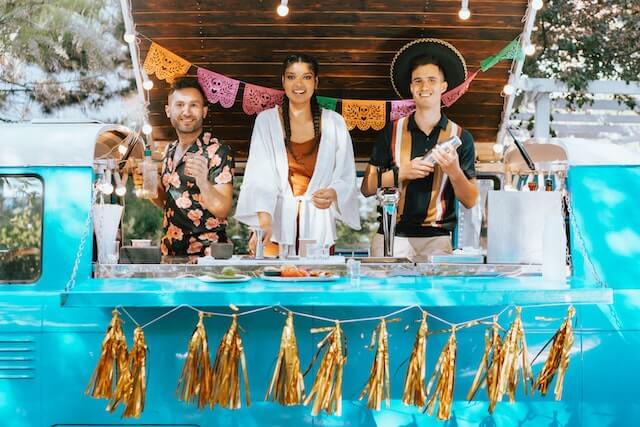 Before hiring a mobile bar provider, it's essential to ask the right questions to ensure they meet your expectations:

• How long have you been in business?
• Can you provide references or examples of recent events you've worked?
• Can you customize the bar design, drinks menu, and services to suit my needs and preferences?
• Are there any additional fees or costs to consider, such as equipment rental or service charges?
• How do you handle licenses and permits, if required?
• What is your cancellation policy?
• What is the process for planning and coordinating my event?
Conclusion
A mobile bar hire can add a unique touch and elevate your event, impressing your guests and providing convenience and professionalism. By considering your event requirements, conducting thorough research, and asking the right questions, you can select the perfect mobile bar and hire a company to make your event unforgettable. So, go ahead, start your search, and let the party begin!