Children should not be deprived of toys and educational things, no matter what age they are. Any parent will tell you that striving for development, coordination, and balance is an important part from an early age. That is why various children's furniture with the use of development toys is so popular. No less popular are picklers, which cause incredible delight in children.
Special picklers furniture
This is a special low ladder that is pleasant to the touch and even comfortable to use. A child can safely climb on it; the most important thing is that he can do it on his own without any help. The task of the parent in this case is only to insure the child. The pickler triangles are all a kind of play corner that can keep the baby busy for a long time. What do triangles give if a child spends time with them for a couple of hours a day?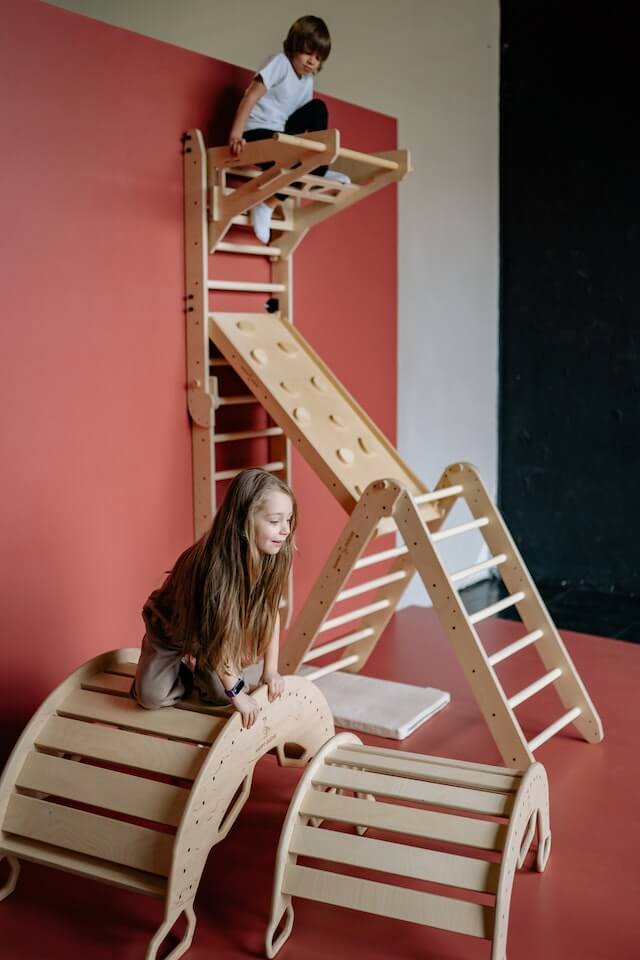 Sustainability. Does a child learn to climb or walk first? That's right, he would rather climb and stand on his feet first. That is why picklers help children to keep balance and take a stable position. The steps are close to each other, so the child will understand where to go and what to step on. He will learn how to step up the hill correctly and will begin to pay attention to what is under his feet.
Safety. The pickler triangle is low. Such furniture is designed specifically for toddlers and children up to 6-7 years old. The material from which the design is made is not harmful to health, even if the child decides to taste it.
Multifunctionality. Picklers can be used in combination with a whole children's sports complex by attaching them to other elements. For example, it can be a Swedish wall, a ladder, a balance board, and a pickler triangle.
Half an hour of climbing such a ladder can subsequently show good results in a couple of months. Just imagine what will happen after a year of using the kids' corner!
Great pluses
One of the most important advantages is that furniture for children is made of eco-friendly material; it is as hypoallergenic as possible. Such furniture is not harmful to breathe; it is not plastic, which acts harmfully on the child's body. Another advantage is that the furniture design can be adjusted for the child to grow. The child will not be bored with picklers. Triangles are not only a purely wooden shade but also multi-colored. A parent can instill in their child a love of beautiful colors from an early age and even show him a varied palette.