Good blogs come in all shapes and size but when they're written by bloggers wanting to help their audience and share something personal that´s where the magic happens.
Finding a blog that you can read day by day is really hard, especially since there are some many of them online – different topics and categories you are often bored with. By choosing the handful of blogs you believe to make your life better, you´re signing up for a handful of happiness in every new post.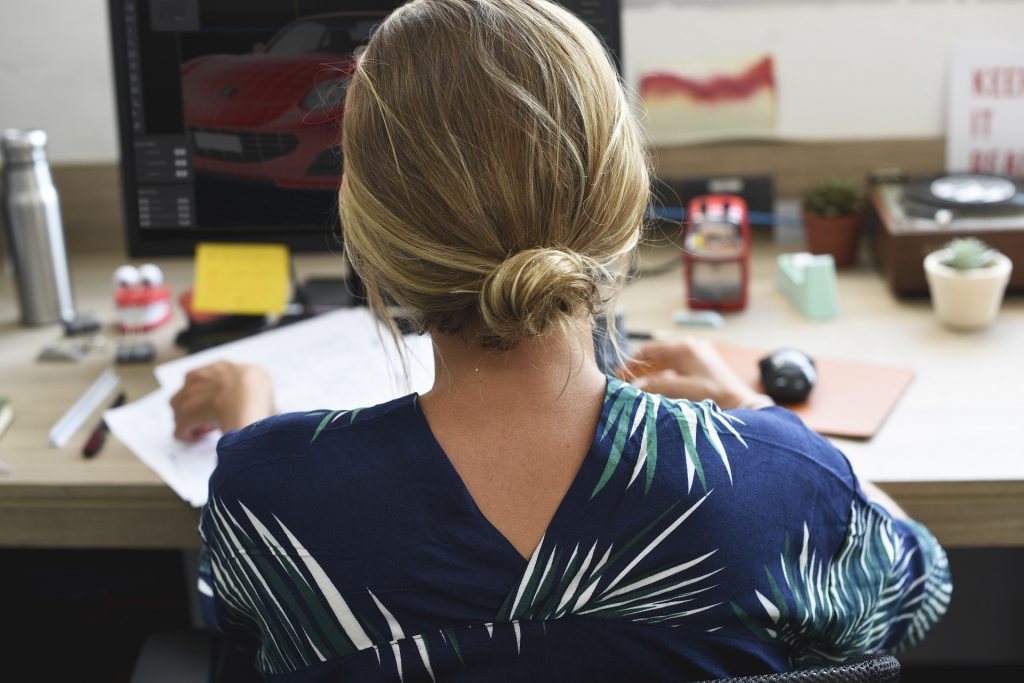 I believe that the best lifestyle blogs are the ones that ¨add some flavor to your coffee¨, the blogs that you look up to when you want to start a blog, those blogs that you have to sum up to your bestie who didn´t read it, the blog that will make you try out the new DIY tutorial right away or read a book recommendation.
In 2019 make it imperative to read the best blogs. To help you out with that, here are some that will for sure tickle your imagination:
1. ManMade
ManMade is updated a couple of times per month not just by one author but by multiple authors. It usually talks about do-it-yourself projects, cooking, technology, and design. It's updated daily and includes posts by multiple authors.
2. A Cup of Jo
A Cup of Jo is a daily blog written by Joanna Goddard. The award-winning blog covers fashion, beauty, design, food, and parenting. Joanna writes honest personal stories about relationships and motherhood, as well as featuring home makeovers, hair tutorials, and weekly recipes.
3. The Betty Rocker
The Betty Rocker is a blog with a mission to empower you with real nutrition and fitness knowledge so you can be a role model of health and fitness to the people who look up to you, ROCK your life and be the best version of you!
4. Great Big Minds
Great Big Minds is everything about empowering, motivating and inspiring others to live life great and go after their passion. Ever since starting in 2017, their reach has grown exponentially with over a million followers and readers, often sharing practical and effective strategies many will find useful. Their topics cover a number of personal and professional development categories such as entrepreneurship, financial education, leadership, happiness, motivation, relationship, health, and fitness; to name a few.
5. Delightful Snapshots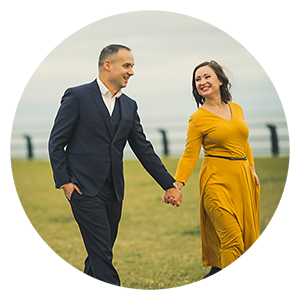 Delightful Snapshots
is a blog created by two photographers who love to share the great ideas they learn from capturing weddings.  The main focus is writing about unique photo locations. You can also find tried and tested posing tips for brides who want to look their best. They even made their own polaroid guestbook, and love the roll-up-your-sleeves  DIY attitude on anything to do with wedding decor.
6. Blysee
Blysee
is an online resource for young women who strive to live a blissful life. A life that encompasses a happy well kept home, a rewarding career, a curated wardrobe, valuable relationships, and a secure sense of purpose and self-actualization. Topics covered on Blysee includes finance, food, design, beauty, wellness, career, living, and travel. Blysee aims to inspire women to find their bliss.
7. Dreamlines
Dreamlines is the perfect way to remember your wedding! Give him, her or the perfect wedding or anniversary gift! Personalized wedding photo sketch will be a great reminder of the wedding day.
8. Brilliant Bridal
Just like love, Brilliant Bridal was created out of passion and desire. A passion for selling affordable designer bridal gowns and a desire to do so in a boutique environment, providing 5-star customer service to every bride that walks through their doors. They love creating content on their blog to help inspire brides through their styled shoots, highlight their brilliant bride's weddings, and give their favorite advice and tips! You can find their blogs posted every Monday & Wednesday at brilliantbridal.com.
9. Swagger
SWAGGER Magazine is North America's Premier digital first Modern Men's Luxury Lifestyle Publication. This lifestyle website has much to offer to your men when it comes to style, health tips and luxury lifestyle in general. If you have a modern man by your side, SWAGGER is a must-read as it will empower him to confidently pursue a life of sophistication, adventure, and purpose.
10. Carrie Wildes Photography
Carrie Wildes Photography Blog
is curated by their team of photographers who love all things wedding, and lifestyle.  They love sharing all the inside tips and ideas for making weddings personal, memorable, as well as showcasing unique locations for portraits and weddings.
11. Wrytin
Wrytin is a fast-growing platform for bloggers where they can publish content and make it reach an interested audience. It has bloggers ranging from categories such as Lifestyle, Travel, Music, Food, Art, Health, Business, etc.
12. Angela Cappetta
Angela Cappetta is curated fine art and photography-themed blog written and edited by the eponymous photographer herself. Angela is addicted to bringing lesser-known artists with the unstoppable talent to the forefront. Additionally, Angela adores sharing here, only the most extraordinary weddings she has shot. "My clients have inimitable style. Anyone can learn by observing their approach." Furthermore, Angela says "I don't love tooting my own horn, but I do love sharing my photographs of the gorgeous weddings my clients create. After all, that's my job. Moreover, it's my dream job. I'm so lucky."
13. Katie Kav Photography
Katie Kav Photography is a wedding photographer based in Ireland. Her blog shows not only gorgeous weddings on the beautiful island but is packed full of tips and tricks for enjoying your wedding day to the fullest. She's recently married so she knows the score.
14. Love Stories TV
Love Stories TV is a media company building the first and only library of real wedding videos, aka your happy place. Founded in 2016 by Rachel Jo Silver their mission is to connect the readers with the products, services, ideas, and inspiration they need for their wedding in a fun and stress-free way.
15. Andy Dane Photography
Andy Dane is a documentary wedding photographer based in Norfolk, UK. Showing off real weddings packed full of emotion as well as guides for brides on how to make the most of your big day, and hints and tips for aspiring photographers.
16. Perfect Venue
Perfect Venue is an exclusive venue finder which focuses on finding the best venues in Spain. We help find the most beautiful and suitable places to assist you in organizing not just weddings and private events, but corporate events, conferences, workshops, networking, and team-building events.
All of the venues that can be found in our venue finder have undergone several tests and been handpicked in order to ensure the highest level of exclusivity and luxury. Each venue is either 4 or 5 stars and meets a specific list of criteria that we deem extremely important, including location, capacity, cost, etc. We take lots of time and effort to ensure that we know our selected venues like the back of our hand; perfection and luxury are what we strive for, so we won't settle for less when it comes to our customer's venues.
17. Joanna Sue Photography
Joanna Sue Photography centers around real stories of people – mostly love stories. She highlights what makes couples tick – their goofy and awkward first dates, their favorite date night spots, and what makes them laugh. She features weddings and engagements that are unique and intentional in incorporating meaningful details that communicate the couple's values of family, culture, and their own interests. She tries her best to emphasize her process as a photographer – which is to simply capture the relationships that are there (when no-one is looking) rather than manufacture moments or photograph artificial poses. She is a wedding photographer based out of Raleigh, but she travels all over the East Coast and South and is totally down to go anywhere.
18. The Most Chic
The Most Chic has been established in 2017 Los Angeles, California's The Most Chic is an online publication dedicated to the trends and best ideas in home decor and good living.
19. Apropos Creations
The name says it all. Apropos Creations managed and owned by Jo Ann M. Grant, CPCE is a weddings and events blog focused on the latest event decor trends, traditions, and tons of fun celebrations! Jo Ann of Apropos Creations has been planning weddings, social celebrations, and corporate events for almost 10 years now!  She just recently acquired her CPCE (Certified Professional in Catering and Events) designation which differentiates her from the others by giving value to continuing her education in the event industry.
Jo Ann posts one time per week and the information she shares can be very eye-opening and informative, making it very interesting for her audience.
After all, who doesn't want to have a beautiful party with realistic goals?
20. Ellis James Desings
At Ellis James Designs, they believe that everyone deserves a touch of class and quality in their day-to-day lives. That's why they've created an exclusive collection of luxurious bags, organizers, and travel accessories, each designed and crafted with care for you and your lifestyle.
21. Endless Exposures
Endless Exposures wedding blog is dedicated to showcasing local + destination weddings + elopements, best of vendors, advice, and tips for traveling couples! We are a husband and wife destination wedding + elopement photography team that is always up for an adventure. We focus primarily on love stories from proposal to maternity. Intimate, authentic, and passionate about what we do, this is our lifelong dream to come to life to become worldwide wedding photographers. Internationally published with a natural eye for detail and captivating soul-moving moments, we are here on this planet to document the history of love and romance through images and cinematography. I am a light chaser, daydreamer + doer, lover of love. I am creative!
22. Philip Warren Photography
Philip Warren is a wedding photographer based in South Wales but also covering the whole of the UK along with destination weddings. The site is primarily used for portfolio reasons but the blog is a great place to look at the latest weddings, hints, tips, and articles on wedding-related topics. Guest writers from industry leaders also provide content on wide-ranging subjects too!
23. Kiss Photography
Margherita's natural, fun, (and when necessary) cheeky personality provides her ability that she can consistently capture truly authentic portraits for her families. Margherita's approach to family photos is that if you were putting your family portrait into a time capsule then you'd only want the single best image possible – the one of everyone in your family looking really gorgeous, all at the same moment.
24. The Gardens of Castle Rock
The Gardens of Castle Rock is located in Castle Rock Township, south of the city of Farmington in Dakota County. The Township derives its name from a nearby St. Peter sandstone formation. Switzer's is known for creating life-enhancing outdoor living environments. The Gardens of Castle Rock Wedding & Event Center is a natural extension of Switzer's creativity. Working with new materials and techniques, along with time-honored standards, The Gardens is always expanding, growing, and changing with the seasons. We hope that you enjoy your time at The Gardens as we share our love for beautiful gardens & landscapes!
25. Budgeting is a Challenge
It's about living your best life with your family and friends! But budgeting is a great part of that and can give you the freedom to make more life choices. Here at Budgeting is a Challenge, they provide you with straightforward, easy to action solutions, to help you budget your money, pay off debt, save more, and hit your financial goals.
26. The Multitasking Woman
Eva, the woman behind The Multitasking Woman, transformed her blog into a Mental Health & Wellbeing blog after her diagnosis with Bipolar Disorder in 2017. The Multitasking Woman aims to give hope, inspiration and guidance to women struggling with the family, career and mental health juggle.
27. CaribDirect
CaribDirect.com is an online news and information portal for Caribbean nationals and lovers of all things Caribbean around the world. The company is owned by CaribDirect Multi-Media which also owns the Caribbean Food and Drink Conference (www.caribbeanfoodanddrinkconference.com) and the Jus' Caribbean brand which manages projects such as the Jus' Caribbean Drinks Pavilion trade show, Jus' Caribbean Festival (www.juscaribbean.com), and Jus' Caribbean Marketplace (http://shop.juscaribbean.com).
28. Sustain Health
Sustain Health, produce positive, engaging, informative content that you can identify with, and news/features that cut through the wellness noise. Content-specific to all Sports, Fitness Fashion, Exercise, Gym Clubs, Health Resorts, and Celebrity workouts from experts in their chosen fields to support your health and sporting journey and in doing so, embrace conversation within our communities.
29. Amor Magazine
Amor is a women's lifestyle magazine aimed at young women.
They are a printed and online medium, allowing Amor to be accessed by young women all over the world! Their magazine is dedicated to the representation and promotion of real women. Their main purpose is to unite and empower women by offering representation for everyone, regardless of; color, height, shape, or size. One of the overriding aims of Amor Magazine is to progress our readers by incorporating elements of personal development into their content and through featuring testimonies and articles of women making positive progress in their lives.
30. Food and Health
Food and Health
is your source for health care and services, health insurance, health plans, weight loss, anti-aging, and sexual health. We all want to be our fittest selves, but with so much advice floating around out there, it can be hard to hone in on what healthcare tips actually work. Healthcare experts offer their tips and insights at @DailyHealthcareTips
31. Modamily
Modamily is an online network that helps connect people who are ready to start families, whether they are looking for romantic, platonic parenting, or known-donor relationships. Modamily was the first digital platform of its kind to provide this service in the U.S. and its app continues to be a great resource for prospective parents around the globe. They also feature blog content related to building a family whether it be a co-parenting, sperm donor, or even surrogate resources as their blog aims to help educate prospective parents on all the opportunities available to them.
32. Silk Touch Med Spa
Silk Touch Med Spa is an award-winning cosmetic surgery practice in the PNW offering the latest in surgical and non-surgical medical aesthetic procedures.
33. Sumo Gardener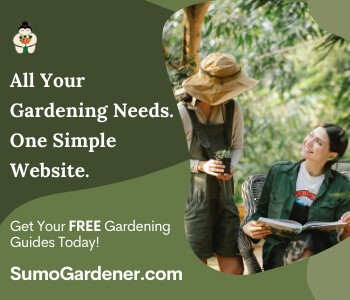 Sumo Gardener has developed over the years, starting with gardening tips and advice from Ann Katelyn, and blossoming into a well-developed and trusted resource for all things to do with gardening. Sumo Gardener now has a team of gardening experts, including a horticulturist, landscaper, tool expert and an exterior designer who consistently dedicate their time and knowledge to their gardening enthusiast audience.
34. Best For Bride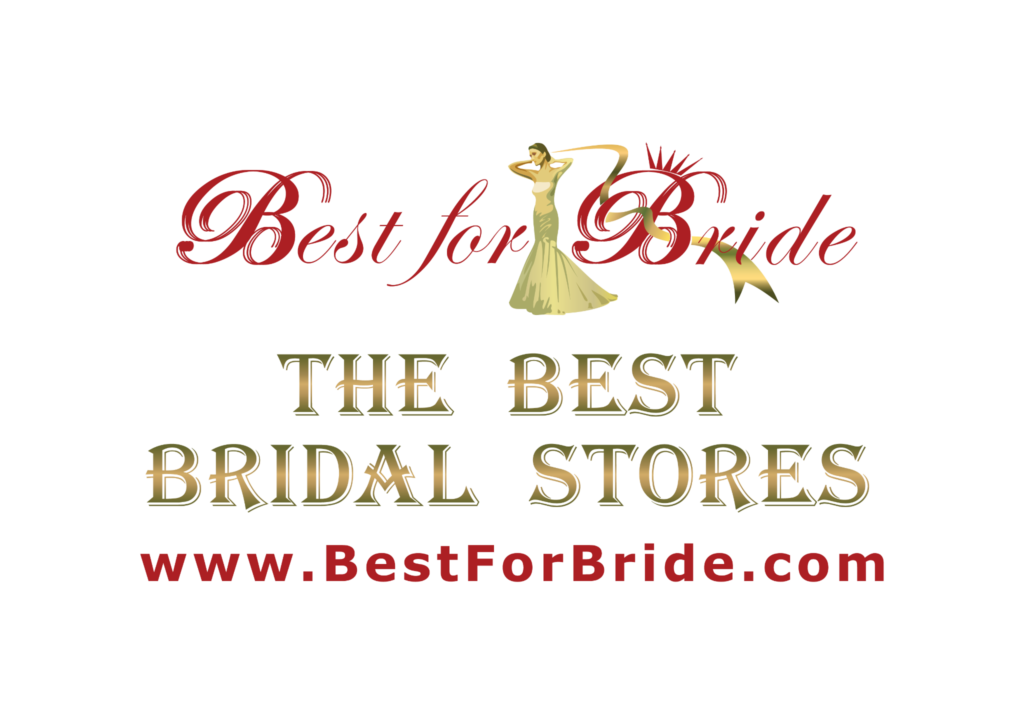 Best for Bride is a wedding blog for everything a bride needs to know! They have posts ranging from advice about wedding venues, decor, planning and much more!
34. PhotoWhoa

 PhotoWhoa.com – A photography deals website to enhance your photography skills. This is your one stop shop for all your photography related needs. PhotoWhoa has a wide range of premium photography products right from photo editing tools, software, ebooks, video courses, tutorials, Photoshop action packs, Lightroom presets and much more. They also have a fabulous collection of free deals which you can download for free and start improving your photography skills. 
That's not it. We have exclusive membership program called PLUS. If you become a member, you get EXTRA 20% off on ALL PhotoWhoa purchases.
Visit PhotoWhoa.com NOW