Looking to update your appliances and items in your kitchen to make it more functional? Here are a few ideas you should definitely check out.
1. Ceramic Cookware:
If you are still using non-stick pans, then it is high time you consider replacing them, as the coating can release toxic fumes above a specific temperature and can be hazardous for your health. Instead, you can get some non-toxic ceramic cookware sets, which are much safer to use for cooking.
2. Instant Pot:
Make your cooking experience in the kitchen easier with the help of an instant pot. It acts as a pressure cooker, rice cooker, steamer, and warmer, which means you can reduce your cooking time quickly. If you have one, you can skip using your burners. We can prepare the entire meal using this pot, as there are several pre-programmed options to choose from.
3. Food Processor:
Having multiple appliances for various tasks can take up a lot of space, and you will have to spend more money. A food processor does most of the functions as it comes with attachments for grinding, blending, chopping, kneading, etc.
4. Undersink-Hidden Trash Can:
Disposing garbage correctly is something not everyone focuses on. You need to place the garbage can so that it is not visible visually. One best space to place the garbage cans is placed in under sink cabinets. This area is covered; hence you can visually avoid having to look at the garbage can to improve your kitchen aesthetics.
5. Egg Boiler:
You must wonder why you need a separate boiler when boiling eggs is so easy? Well, boiling an egg requires you to learn the technique. The right temperature needs to be maintained so that the egg can retain all its nutrition. This is why you should invest in an egg boiler. Also, you have the option to choose from soft, medium, or hard-boiled eggs, which is super cool.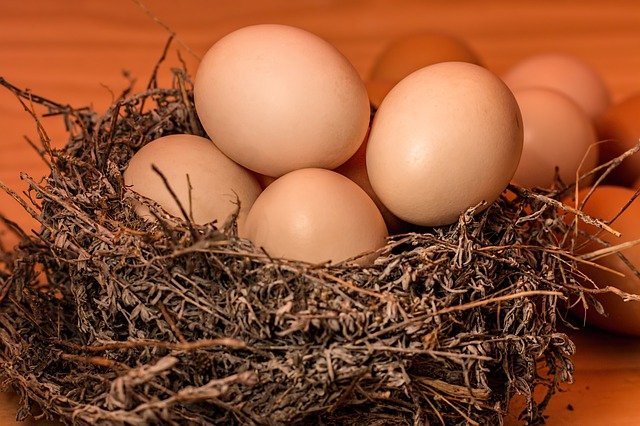 6. Yogurt Maker:
If you are looking for healthy and quick filler meal options, then a simple yogurt shake with oats or fruit can do the trick. Buying yogurt from the market can become an expensive affair. Making yogurt at home is really easy if you have the right equipment. Temperature plays an essential role in making yogurt, and if you live in a cold region, the process may not be that simple. Using a yogurt maker can make it really easy for you as the fermentation process happens at a constant temperature. Hence you end up getting creamy yogurt.
7. Anti-Fatigue Mat:
If you stand in the kitchen for a longer duration to prepare meals, you might develop foot, leg, or back pain. Adding an anti-fatigue mat to the kitchen space will ensure that you get the proper support and feel comfortable despite working prolonged hours in the kitchen area.
The Bottom Line:
Adding a few easy items in your kitchen can help improve the functionality of the space. Keep updating your kitchen items and appliances so that you can work more efficiently.