Specifically in children, heat regulation can be a significant problem. If your baby becomes too warm or too cold, they could encounter health problems.
Luckily, there is a simple solution to help, baby hats. Hats come in a large variety of styles and levels of protection, so whatever the weather, there are the perfect hats for your baby available. We explore some of the lesser-known benefits of toddler hats below.
1. Comfort
Plenty of parents have had experiences with swaddling their child in a blanket and seeing the child immediately becoming more relaxed. This effect can also happen when a child wears a comfortably fitting hat.
The closeness and tight fit of a comfortable child's hat can even help with getting your restless child to fall asleep easier.
2. A Protective Layer
A hat will protect your child from the cold and wind, but it also reduces the impact of unpleasant and loud noises. 
Children have sensitive ears and can sometimes become upset if overstimulated so softening the sounds in a child's environment is an excellent way to avoid stress and anxiety in small children.
And this protective layer can also serve as a barrier to people who may want to stroke their head or kiss them. With the ongoing spread of viruses, parents can be particularly conscious of avoiding germs, and a hat is the perfect non-confrontational way to help with this.
3. Regulate Your Child's Temperature
A hat is not always going to be necessary. If the weather is blazing hot and no wind, you should possibly consider staying in with your child and a couple of fans anyway, but if you do go outside, a light hat that protects their sensitive head from burning is vital.
Similarly, when it's colder, you should ensure your child has a warm hat to keep them from becoming too cold. A hat provides you with a greater number of options when it comes to where you can take your child and the amount of time they can spend outside a more controlled environment like your home.
Baby Hats: More Than Just Cute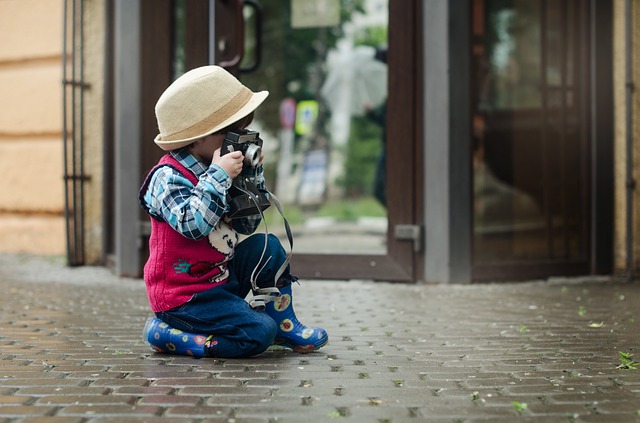 We all know babies wearing hats are adorable, but there is a lot more to it than just how cute they can look.
The right infant hats can help your child in a large variety of ways from comfort to protection from the elements and weather. All this while also being adorable, so it's really a win-win situation.
Protect Your Child Now
If you are questioning 'should I buy hats for my kid?', the answer is almost undoubtedly yes! Baby hats are the perfect way to protect and help your child avoid unnecessary stress, provide comfort, and protect them from the weather. Please consider getting the right headwear for your child as soon as possible, and who knows, it might even help you get some extra sleep.
For the best advice and help on your parenting journey, check out our homepage where there are plenty of resources to help you and make life just a little bit easier.