American educational institutions—and particularly US Universities—are recognized globally for their academic excellence, with American institutions of higher learning consistently ranking among the world's best. This makes American education highly coveted by foreign nationals, and many parents choose to send their children to American schools as a way to prepare them for American university education in later years.  But the United States is not the only country where one can enroll in a school with an American curriculum. Many international schools around the world follow the American system, which means that young students of all nationalities have the chance to discover American education for themselves.
Are you currently deciding on an international school for your child? If so, consider one that is rooted in the American tradition. The educational approach and values cultivated by an American school may be a good fit for your child's learning needs and professional aspirations later in life. Here's a list of reasons to enroll your child in an American-curriculum Singapore school.  
American School Curricula Are Known for Their High Academic Standards
One thing that surely defines the American school system is its high academic standards. American school curricula—including those that are taught outside of the US—are known to be enriching, substantive, and well-encompassing of the world's important academic disciplines. If you want your child to benefit from an exhaustive curriculum that's considered world-class, then it will be a good decision to enroll them in an American school. If they can succeed in a school that follows American academic standards, they'll have a great chance of succeeding in other learning environments that are equally challenging.
American International Schools Produce Well-Rounded and Independent Students
Academics aren't the only focus of American education, however. American curricula typically encourage learning experiences that extend beyond the classroom. You can expect an American school to offer a wide variety of extracurricular activities, such as sports clubs, academic societies, and organizations devoted to artistic pursuits. The school may even offer mentorship programs with career professionals, intercultural exchanges, and volunteering opportunities with civic organizations. Your child can join such activities and become a well-rounded and self-determined learner as a result.
An American Curriculum Will Improve Your Child's English Proficiency
English is considered the world's lingua franca in fields like business, science, technology, and global politics. If the goal is to improve a student's proficiency in the English language so that they can excel in any one of these fields, then enrolling in an American school—where English is the main language of instruction—is a logical choice. Enroll your child in an institution where they can learn and practice English, and they will be much more confident about pursuing a global career. 
An American School Education Will Increase Your Child's Chances of Being Admitted to a US University
Another great advantage of American international school education is that it generally increases a student's chances of getting accepted into a world-class higher institution of learning—particularly one that's located in the United States. If your child wants to apply to study in the US or in other countries that have similar tertiary education systems, then it would be good to make them familiar with the American educational system.
College admissions committees typically recognize the American pedagogical framework, and that may factor into their decision to accept your child into competitive degree programs with similar standards and similar modes of delivery.  Even better, have your child earn credits from courses that are recognized by American institutions of higher learning. If your child obtains high scores in Advanced Placement courses, for instance, American colleges and universities may grant them placement or corresponding course credits.
Your Child Will Experience Diversity and Develop a Global Perspective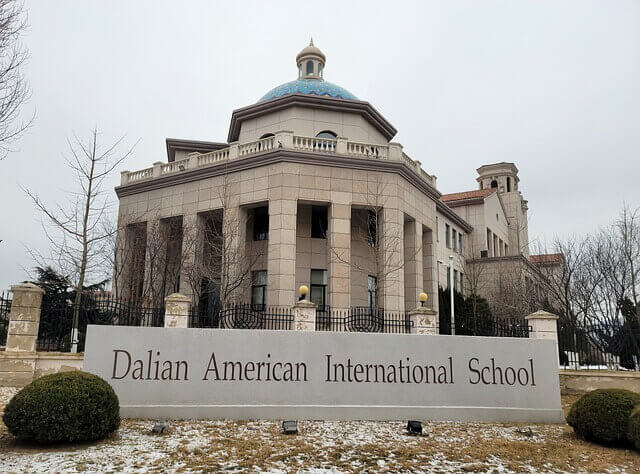 Lastly, although the American educational system is primarily associated with the "American way," it's not the only perspective your child will learn when they're enrolled in an American school. American international schools are known to celebrate cultural diversity and to honor global perspectives. Your child may graduate from the school with a greater awareness of American life, but they will also have lots of opportunities to discover the cultures of their fellow international students. Together, they will form a learning community that's truly global and inclusive in nature.
Final Words: Choosing an American International School for Your Child
As a parent in Singapore, you have a lot of international school options for your child. Aside from schools that follow American curricula, there are also schools that follow the Canadian school system, British school system, and the International Baccalaureate system. All of these have their respective pros and cons, and these should be weighed carefully before you choose an international school for your child to study in.
If this short guide has appealed to your sensibilities—and if it looks like an American curriculum would suit your child—you can do your own due diligence and begin exploring the top American international schools in Singapore. May you find a school that honors your child's talents and learning capabilities, and may the program mold them into global citizens inspired by American education.