Hello, my name is Kim, my husband of 15 years really likes his cigars. I guess I don't mind them too much if he smokes them outside. Here in northern Georgia, it gets a bit cold in spring. We even had snow on March 12th. My husband has been telling me it's too cold outside to enjoy his cigars. I told him I don't want that smoke and smell in the house.
He showed me a review for a product by the name "smoke eater" posted by a local establishment called the Cedar & Smoke Cigar in Cedartown Georgia. In the review, the owner tells a story of a woman with lung disease being able to enjoy a meal inside their business. Well, I called, and talked to the owner "Ron". He confirmed that the smoke eaters they bought from a company in Racine Wisconsin clean the air so well, the air inside was truly clean even when people are smoking cigars.
Smoke eaters are complex products with the ability to filter large volumes of air removing almost all of the smoke and odor. I decided to dig further into this product. Here is what I found out:
My search led me to call the company in Racine Wisconsin called LakeAir. The owner was kind enough to take time from his day to explain how smoke eaters work. Apparently, LakeAir has several models. I was amazed by the wealth of information on the subject found on their smoke eater webpage. It turns out the units bought by Cedar & Smoke Cigar cost around $2500.00.  One for our home will be less than $800.00. Hubby will be able to smoke in his man cave next winter and spring.
I am very drawn to the cause of eco-friendly products and lifestyles. If a product like a smoke eater can make a cigar lounge healthy enough for even the disadvantaged, I am all for it. Beyond that, it turns out LakeAir is an eco-friendly business. Their products are made of mostly recycled materials. The units they manufacture are almost entirely recyclable. The very unit employed by the cigar lounge is 98.6% recyclable. Looking for an environmental solution to smoke?   I suggest you check out this environmentally conscious company.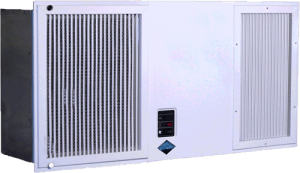 This LAFC Smoke Eater is 98.6% Recyclable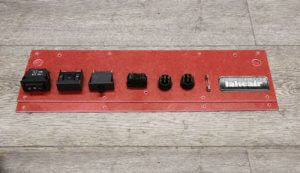 These parts weigh 20 oz and are non-recyclable parts.
Kim Kaiser