It makes perfect sense that if you're hankering for pancakes, you go to IHOP. It's not named the International House of Pancakes for nothing. The brand specializes in pancakes, which are so delicious that you might even dream about them afterwards. Once you get a taste of IHOP pancakes, it's difficult to even consider going anywhere else for pancakes.
But the truth is, IHOP doesn't just serve pancakes. It's trying to be more than just a pancake house or even just a breakfast joint. The brand wants to be more known as a place for lunch, dinner, and all the snacks in between.
That's why there's even a marketing campaign involving a temporary name change to IHOb, to emphasize how they're serving burgers nowadays as well. And they're serving many other types of dishes.
But how good are these menu items? Actually, some are surprisingly good. If you even visit IHOP and you're curious about ordering something that isn't a pancake, start with these treats:
IHOP's Breakfast Sampler
Let's start with this since IHOP can't just deny that they offer terrific breakfast options. This Breakfast Sampler is a great choice for those who may not be sure about what to order for breakfast.
Yes, this does come with 2 buttermilk pancakes. But it also comes with many different classic breakfast items, so you're sure to find something else you'd like.
You start with 2 eggs, and you decide how they're cooked. You can get them scrambled or sunny side up, or over easy, over medium, or over hard.
Then there's the meat portion. You'll also get 2 strips of terrific bacon, 2 thick slices of ham, and 2 pork sausage links.
Finally, you also get a generous helping of hash browns, with that Goldilocks-level of perfectly crispy texture.
Original French Toast
This is actually one of the more underrated treats on the IHOP menu, and that's a crime in our opinion. True, it does seem just a little bit too simple, but it's delicious from start to finish. The price at an average $8.64 for Original French Toast is also quite reasonable.
This order sets you up with 3 slices of thick bread, each one cut in half so you end up with 6 terrific triangles. Then they add some powdered sugar and a scoop of whipped butter on top. This butter isn't that underwhelming sort you generally encounter in other places. It tastes like absolutely authentic butter, and you'll want some butter to just emphasize the tastiness of each bite.
Spicy Buffalo Chicken Sandwich
Yes, IHOP is into several types of sandwiches, and for many, the Spicy Buffalo Chicken Sandwich is the absolute top. That may be surprising since quite a few folks feel that the IHOP chicken strips are overly crispy.
But here, the chicken breast crispiness is just right. It's then tossed into Frank's RedHot Buffalo sauce until the sauce covers every bit of the chicken breast. It's then set onto a bed of lettuce, tomatoes, red onions, and pickles.
It's actually not overly spicy, since they also add a generous amount of buttermilk ranch on top of the chicken. The brioche bun is tasty as well, so the overall deliciousness is just undeniable. It's just spicy enough for a bit of excitement, but it's not overpowering.
Colorado Omelette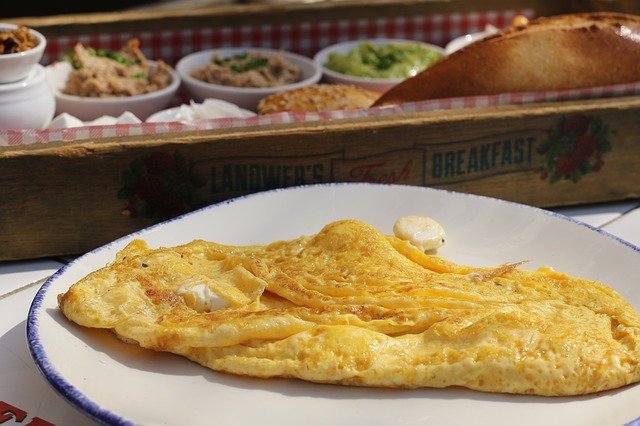 True, the name of this omelette doesn't quite match the allure of the Bacon Temptation Omelette. But it's not really about the name.
After all, the Colorado Omelette also comes with bacon, so it's not as if you're missing out on some bacon goodness. In fact, it also comes with bits of ham, shredded beef, and pork sausage. The distinct flavours of each meat combine well together, and each bite is just a bit different (though all equally great). It doesn't hurt that this also includes chopped onions and green peppers, plus quite a lot of cheddar cheese.
Even if you Google for some similar recipes, it's actually quite difficult to replicate the goodness of IHOP's Colorado Omelette. Perhaps it's because they put in a splash of pancake batter to their omelettes so that they're just a bit fluffier than anything you might make in your own kitchen.
Swedish Crepes
The name emphasizes the "International" in IHOP, and this treat features actual lingonberries, which are popular in Sweden. They also top the dainty crepes with lingonberry butter, just to make sure you don't miss out on the taste. The taste is both tart and sweet, so you can't complain that it's too sweet.
If there's just one thing wrong about this order, it's that it only comes with 4 crepes and they're all really light. You might need to get 3 orders of these just to feel sated, even if you're only slightly hungry!