Building a deck is one of the most rewarding and satisfying DIY home improvement projects. Not only does it increase your living space and add aesthetic value to your home, but it gives you a great outdoor area to enjoy with family and friends or just soak up some much-needed fresh air. However, creating the perfect deck builder can be daunting if you've never done it before. 
Here are a few tips to keep in mind when designing your own dream deck.
1. Choose Your Materials: 
Before getting started on any major project like this, think about what types of materials will work best for their size, shape, cost, and overall look. You'll need to decide between wood or composite deck boards as well as balusters, railings, stairs, and other details. Consider the pros and cons of each material before making a decision – wood is strong and durable but can be more expensive; composite boards are low-maintenance but may not match the aesthetic you're going for.
2. Design for Function: 
Make sure to consider how you'll actually use your deck when designing it. Will you want to entertain guests on it? Are there family members or pets that need easy access? Is the area shady or sunny during different times of the day? Do you plan to install furniture or other items on your deck later down the road? All of these things should factor into your design plans so that your deck provides both form and function.
3. Measure Carefully: 
Before you go shopping for materials, take the time to measure your deck space accurately and create a sketch with all the measurements noted. This will help you purchase the right amount of supplies and design a deck that fits perfectly in your yard or patio area.
4. Follow Building Codes: 
Your local municipality may have strict building codes in place, so it's important to make sure that you're following them when constructing your deck. Check with your city offices to find out what permits are needed and use an experienced contractor if necessary. Doing so will ensure that your new deck is safe for everyone who uses it! 
5. Add Finishing Touches: 
Once your deck is complete, it's time to add the finishing touches. Think about incorporating built-in planters or benches, interesting lighting fixtures, and other decorative elements that will help tie the whole space together. 
As per Uniquedeck, creating the perfect deck builder for your home can be a daunting task, but it doesn't have to be. With careful planning and preparation, you can create a space that fits all of your needs without breaking the bank. 
In this article, we'll discuss the different aspects to consider when building a new deck and provide tips on how to make sure your project goes as smoothly as possible.
Design:
The first step in creating a new deck is determining what type of design you want for it. Will it be an elevated platform or will you use ground-level materials? Do you prefer natural wood or man-made materials such as composite planks? Consider how much sun exposure the area will get and decide whether you want a screened-in porch or a completely open deck. Additionally, think about the size and shape of your deck, which will be determined by the amount of space you have available.
Materials:
When it comes to materials for your deck, there are a few things to consider. You'll want to choose something that is durable and long-lasting but also fits with the style of your home. Natural wood can look beautiful but requires regular maintenance while composite planks are more resistant to weathering and require little upkeep. For stairs and railings, there are several options depending on your budget and design tastes such as metal, pressure-treated lumber, or cedar. 
Construction: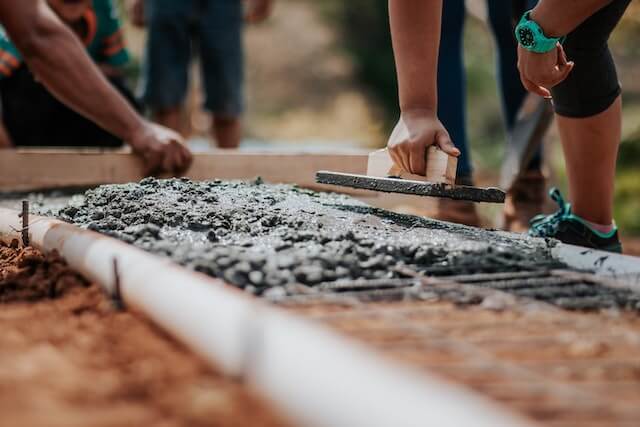 Now that you've decided on the design and materials for your deck, it's time to start thinking about construction. First, make sure that you're allowed to build a deck in your area—some cities require permits or other forms of approval. Once you have checked that off your list, hire an experienced contractor who can help with the actual building process. If you plan on tackling the project yourself, research how-to guides and consult experts at hardware stores to ensure everything is done properly. 
Maintenance:
Maintaining your deck is essential in order to keep it looking great and prevent wear and tear over time. Depending on the type of material used, regular cleaning may be necessary as well as sealing or staining to protect it from the elements. Additionally, inspect your deck for any loose boards or nails and make sure that the railings are secure. With a bit of effort, you can keep your deck looking like new for years to come!
Conclusion:
Creating the perfect deck builder for your home is an achievable goal with some careful planning and preparation. Consider the design, materials, construction process, and maintenance plan before getting started in order to build a space that fits all of your needs. With these steps, you'll be well on your way to creating a beautiful outdoor oasis that you can enjoy for many years!