While your man is doing a deep dive into his March Madness brackets, you have plenty of free time to start searching for his perfect Father's Day Gift!  I hate to be the bearer of bad news, but the days of gifting dad socks and a tie are long gone.  And to be honest, there is no excuse for giving a tired, old gift idea at this point in the game.  With so many fun and unique options on the Web today, it's time for you to win your Father's Day gift!
Here are some great ideas that we've come across that will knock his socks off!  See what I did there?  When you see the look on his face as he opens the box…well, you're welcome!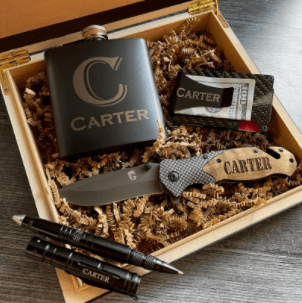 Gift sets are all the rage these days, as they can be customized for that special man in your life.  Whether your guy is a hunter, drinker, smoker, or into dress accessories, sites like Groovy Guy Gifts have customizable gift sets for all.  And what's cooler than unwrapping and seeing a classy gift box with your name on it that houses a great surprise?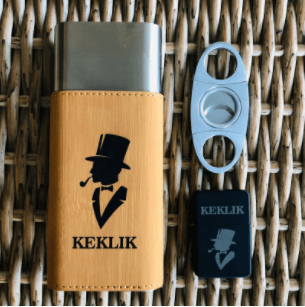 Everyone knows a cigar guy!  You know, the man in your life that would give it all up for some me-time on the porch, listening to the land while puffing away in tranquility.  That guy probably has a wide variety of cigars to smoke, but does he have the fun accessories and cigar sets to go along with them?  Between cigar cutters, torch lighters, humidors, and cases, there is a wide variety of presents that a smoker would love!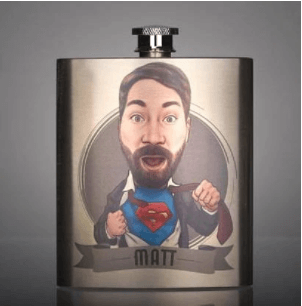 Dad will certainly get a kick out of this unique gift!  Imagine the look on his face when he takes a look at this humorous item.  There are sites all over the internet that will turn your favorite photo into an amazing caricature of dad.  This is far beyond socks and a tie and will be sure to bring a laugh each time he takes a swig out of this flask.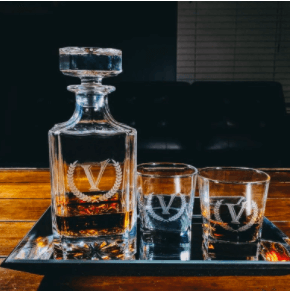 There are so many exciting whiskey gifts out there that dad would love.  From all different types of decanters to stylish whiskey glasses, there's something for everyone.  What better present for a guy with a man cave than a classy whiskey set?  If he enjoys a nightcap, then he'll really enjoy these types of items for Father's Day.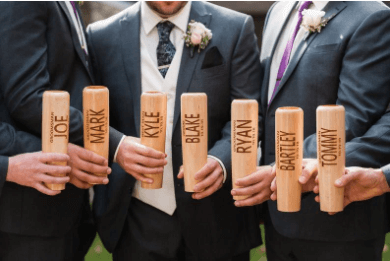 Is your dad a sports guy?  One of the most unique gifts out there is the Louisville Chugger!  An ideal combination of two great American pastimes, baseball, and beverages, this mug is a top-notch present.  The feel of the classic wood in dad's hand will remind him of his days on the ball fields.  As nostalgia kicks in, so will his urge to take a sip and enjoy.  Whether it's the Louisville Chugger or another personalized sports gift, there are so many ideas out there to choose from.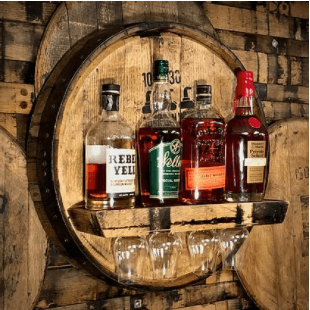 Add to that Man Cave!  If you're ever stuck for a gift idea for dad or any man in your life, just think of ways to enhance his favorite chill spot in the house.  Maybe it's his basement-dwelling or his home office, but every guy has his personal nook.  From wall decor to drinkware, there are a wide variety of unique gifts out there to bring his space to the next level.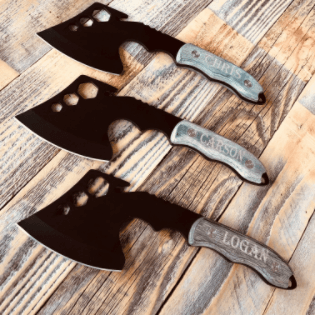 Maybe you and dad don't always see eye to eye, so this is the time to bury that hatchet!  Parents and children are often in a tricky spot in life and look for ways to mend fences.  A humorous gift like a personalized ax is the perfect way to start those conversations.  Don't let another year go to waste and find a way to get closer to dad.  You'll both be glad you did!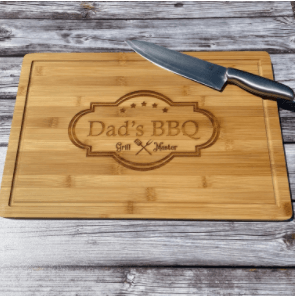 The Chef!  We all need one in the family.  Guys love to grill and once a perfect slab of beef is prepared by dad, he'll be looking for somewhere to carve it up.  Personalized cutting boards are just what the cook ordered this Father's Day.  Dad will love this thoughtful gift and use it on many occasions.  Functional gifts make the best gifts!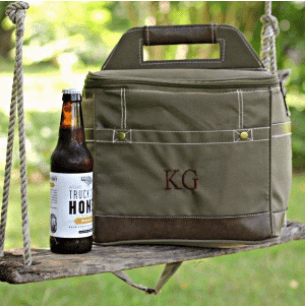 Can you grab me a beer?  You've never heard dad ask that before, right?  Well, of course, you have!  When it comes to beer gifts the list is literally endless.  From a cooler bag to a personalized mug, from a beer sign to a unique bottle opener, you can find just about anything.  Beer guys are like any enthusiasts, they have a lot of what they love, but are still on the hunt for the latest and greatest.  Get your beer-loving man something to add to his collection this Father's Day.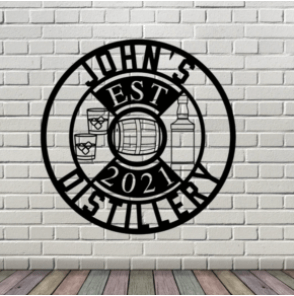 Guys love to lay claim to what is theirs.  From the early explorers to the modern-day man, they all look to get their name out there.  What better way to stake your claim and show off to friends than these personalized signs?  Whether it's a sign by the grill, hanging in a man cave, or representing a home gym, these metal signs cannot be ignored.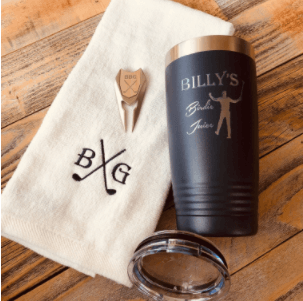 And finally, raise your hand if your dad is obsessed with golf!  What is it with a guy when he turns 40, as he transforms into a Wanna-Be Tiger Woods?  You really can't go wrong with a personalized golf gift for dad.  Golf accessories range far and wide and most dads would be more than happy to be gifted a guy he can show off on the links.
Listen, chances are your dad loves you regardless, and receiving anything from his children will make him smile ear to ear.  You may be daddy's little girl so you can't lose, right?  With that being said, this year instead of sleepwalking through your Father's Day gift-giving, why don't you win the day.  Get him a gift that will wow and make the day that much more special and memorable.  You have it in you.  I know you do.  Now get shopping!