As the year comes to an end, that's often a sign it's time to make some amazing decisions for the year that's ahead. The majority of people love feeling excited and self-assured as they write down their goals, intentions, and plans. However, when reality hits, things become a little different: suddenly, all those decisions about health, fitness, and a better lifestyle become less important. 
This is why it's better to start now. When you wait for a perfect moment, you also make time for excuses. So if you've been thinking about adopting some easy health and fitness habits, then here are some of them that you can do now, without waiting for the new year to start.
1. Start embracing mindfulness
Mindfulness is probably the healthiest habit that you could literally start now, which will benefit you if you remain persistent about it. Meditation is a wonderful habit that can teach you how to be in the present moment, which will also help reduce anxiety and stress. In case you're a parent, then you know how stressful it can be. Mindfulness is one of those easy habits that can help you be more grateful about everything. 
Additionally, regular meditation is a great way to stop taking things personally, and if there's one thing that can help you be your better self, it's this. The easiest way to start is through guided meditations, and when you feel ready, feel free to move on to traditional practices. 
2. Move your body (without going to the gym)
Exercising and being physically active in general is one of those habits that are often put on hold. A lot of people wait for an ideal moment to start going to the gym. However, going to the gym isn't necessary if you want to work out. Basically, all you need is a stable internet connection, some gear, and self-discipline. Besides, home workouts are a great solution if you're a young parent who's too busy to go to the gym. 
There are many YouTube videos and other online spaces that offer amazing workouts, from yoga to more demanding exercises. Therefore, you don't need to prepare for a special moment, you just need to feel motivated enough to exercise from the comfort of your home. 
3. Focus on your mental health 
Your mental health is your biggest asset that you should cherish above anything else. This is especially important if you already have a history of mental health issues, or if they run in your family. We are living in unprecedented times, which is why it's important to remain grounded and focused on our own well-being. This is why you should never neglect your own mental wellbeing, and if you ever notice symptoms of depression and anxiety, then make sure to consult a mental health professional. 
4. Eat healthy and stay hydrated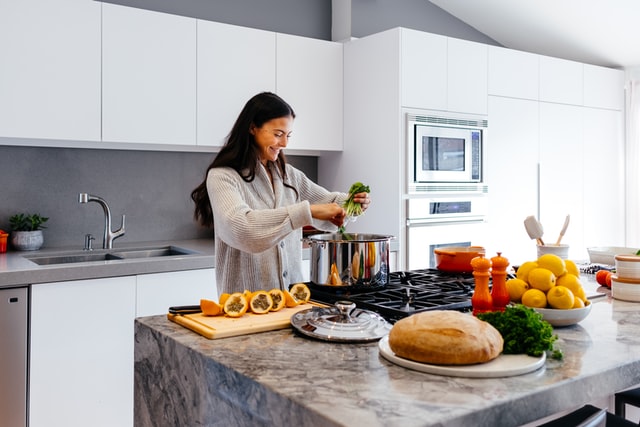 This might seem challenging, considering that the festive period is when we tend to indulge more frequently. But, with some effort, it's possible to feel satisfied and to eat healthily. If you're also exercising, then consuming healthy protein powder supplements will help you remain strong while feeding your body all the important nutrients. So feel free to eat anything you like, but keep in mind that your diet needs to be diverse and nourishing to keep you strong, healthy, and energized. 
5. Spend more time with your loved ones
Your loved ones are another integral part of your life, so spend more time with them. If you're a parent, then you're already aware of the fact that kids grow up so fast. So don't hesitate to laugh, dance, go out and have fun with them without worrying about the future. Don't be afraid to get your hands dirty with paint colors or cake mix. Enjoy your life, and invite those you love to be a part of it. Being close to your loved ones will also help you appreciate your own life a little bit more. 
6. Stop taking everything personally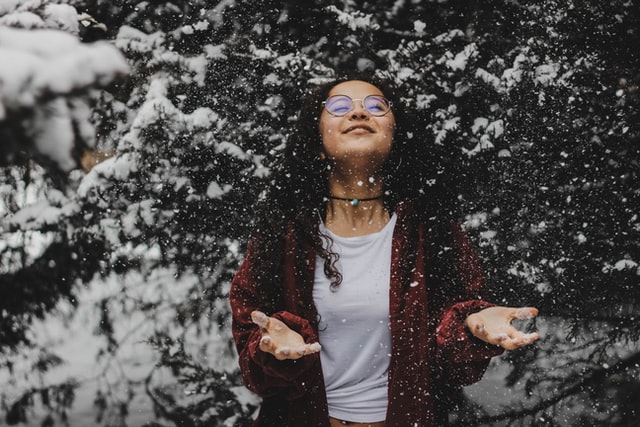 Sure, if someone's acting offensive, it's your right to speak up. But sometimes, there's no need to, because not everything is aimed at you. Hence, if you want to improve your life, then it's important to stop taking everything personally since a lot of things people say are a reflection of them and their issues. Now, mastering this skill takes time, but once you manage it, you'll definitely feel much happier and more accomplished.
In conclusion 
These are healthy habits that you can start implementing right now, especially if you're a busy mom. A new year symbolizes new beginnings, but if you start now, you'll start a year feeling more motivated and self-confident. 
By Lucas Bergman