2020 and 2021 have changed perspectives about health and wellness drastically. People all around the world have begun prioritizing health than ever before and quite surprisingly in newer ways.
The pandemic has pushed us to explore areas of our lives, which we either preferred ignoring or weren't even aware of. Consequently, we see a brand new array of health and well-being trends in the coming times.
Let's check out a few.
Disease Determination Using DNA
Fields like bioinformatics and biosciences are also progressing to make the best of their knowledge and make this world a better place, especially after the horrors of the pandemic. In 2022, DNA will serve as a major means of determining diseases.
This determination could help predict possible health risks as per the genetics of a person. And consequently, keep the particular individual from contracting those diseases. 
This health trend will particularly apply to infants. Before birth, DNA tests will help medical professionals detect the possibilities of diseases in the developing baby. The mother will be given medications and treatments to eliminate the possibilities for those diseases.
Stress Tracking
Currently, technology is helping us take better health initiatives by suggesting beneficial stuff. In 2022, this technology will move one step ahead. And more and more devices and technology will incorporate health monitoring systems. These mini-systems will keep us updated with our heart rate and stress levels.
Be it physical stress, emotional, or mental stress. Users can use this data to enhance their routine and lifestyle and eliminate factors that cause stress.
Zero Commitment Makeovers
The world is becoming fast-paced, both professionally and socially. Most of us find ourselves searching for the perfect look almost every other day. This leaves minimal room for permanent changes, such as dying your hair and investing thousands in getting extensions that you will eventually get removed.
Hence, people are shifting towards wigs, accessories, and make-do beautifying stuff that serves temporary needs. If you're an Instagram influencer who wishes to transform into a new persona for their audience, then this news may as well be the biggest win for your next year!
Facial Exercises Becoming a Part of Skincare Routine
Facial exercises will be trending in 2022 as well. Fundamentally, facial exercises help with improving the appearance of facial skin. With facial exercises or yoga in implementation, the skin will become more fresh and smooth.
It will be excellent for those who wish to straighten out wrinkles and marks of stress from their face. Along with relieving tension, it will increase circulation as well.
Balanced Diets & Must-Have Breakfasts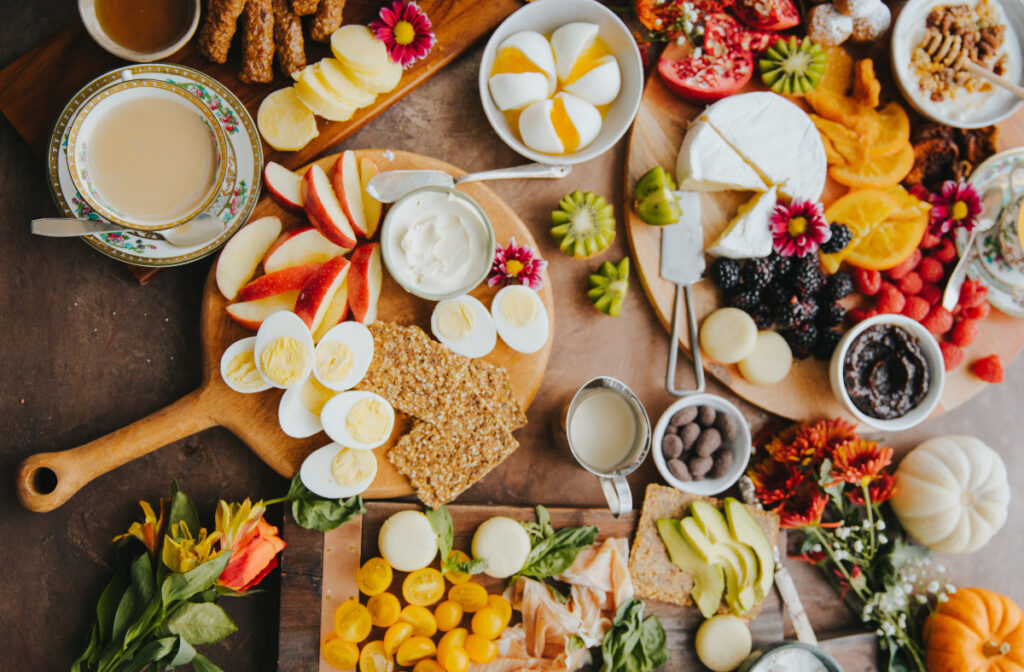 COVID swept off a lot of people because of two reasons. Either these people had a weak immunity system or they took the virus quite too lightly.
The only solution for COVID-affected was to have a heavy and nutritious diet. For that very reason, the diet has come forth in the spotlight.
People have learned their lesson for good and it's going to walk into 2022 with us. We will be witnessing a great inclination towards consumption of a balanced diet involving whole grains, nutritional yeast, dairy foods (low-fat), fruits & vegetables, proteins, etc.
With that said, breakfasts appear to have gained the most priority. We're witnessing people planning ornate but essential & refreshing meals to begin the day with. That's because a healthy breakfast such as Kosher bread basket, eggs, low-fat dairy, fruit, and vegetables delivers the much-needed dose of glucose and nutrients at the start of the day, empowering us to function at our best throughout the day. Plus, it reduces the risk of illnesses. 
Health Policies Prioritized in Work
Many people lost their mental stability working from home. The same applies to those who suffered extreme economic crises and got turned down by companies for whom they'd work for decades.
Naturally, this has led to an increased rate of suicide, mental instability, loss of work efficiency, and whatnot.
For this very reason, the year 2022 will be witnessing a rise in the development and implementation of health policies. Work environments are becoming more forgiving and acknowledging health issues. Newer policies like more paid leaves are coming into existence.
Some companies have even expanded their range of valid excuses, considering mental instability an acceptable excuse in case the work comes to a halt. Greater grants and leniencies are also coming forth.
Portable Well-Being Tools
Biomedical engineers of the present times have come up with innovative solutions. You can now carry wellness tools anywhere and everywhere to keep your sensitive body metrics in check.
For example, the use of self-purifying bottles helps keep the water fresh and safe. EKG monitors help keep a check on your heart rate. And a portable massage gun could help you get relieved as you practice your mini-workout routine in your office.
Virtual Healthcare
Similar to portable well-being tools, healthcare services are also becoming available on the go. You need not dedicate a day to book an appointment and travel back and forth to the healthcare center. Instead, you can book an appointment and consult a medical professional online only.
If you have therapy sessions or consultation sessions due, you can take these online too.
Final Thoughts
 Summing up, health and well-being will be a prioritized concern in 2022. We may see more trends apart from those listed above. Surely, this is a positive change. Let's hope for the best!