Australia is one of the best places for immigration, no matter where you're originally from. It is also an ideal place for families, due to its many amenities, and natural wonders that just wait to be explored and admired. So if you're thinking about moving to Australia, or you already live there, and you want to move to a family-friendly place, this text is for you. Here are some of the top family-friendly cities in Australia that you should consider as your next home.
Perth, Western Australia
Perth, located in Western Australia is also one of the most prominent cities in the country. It is also a family-friendly place that has numerous activities suitable for children and teenagers alike. According to recent surveys, Perth's been voted as one of the best Australian places to raise children, beating all other places, except the capital city. Perth's Zoo in South Perth and Penguin Island Center are perfect for toddlers, while teenagers can enjoy some water-skiing, cycling, and many adventure theme parks. Additionally, there are many educational spots that offer opportunities for constant learning and development. King's Park and Botanic Garden and Yanchep National Park are only two that are definitely worth your time!
Cairns, North Queensland
The getaway to the famous Great Barrier Reef of Australia, Cairns is a city in the tropical Far North. It also has many beaches, such as Clifton Beach and Yorkeys Knob. There are also suburbs suitable for family life. Freshwater Inner Suburb and Kewarra Norther Suburb are both excellent choices if you want to live a quiet family life. It also has excellent transport options and a buzzing dining scene, which is amazing if you prefer eating out with your family. Besides, there are numerous cultural activities and places such as Cairns Art Gallery and Cairns Museum, for those parents who wish to teach their kids more about art. 
Brisbane, Queensland
The third-most-populous city in Australia definitely deserves the place on this list. It has a lot of zoos, wildlife parks, and animal farms which is a great option as it allows your kids to connect to nature. Riverlife also offers a lot of water-based adventure for kids of all ages. Brisbane River also has jet ski tours and kayaking. If you're thinking about moving from abroad, then consider a property buyers agent from Brisbane, so you'll be able to move into your new home without all the searching. This will allow you to transition smoothly without worrying about buying or renting your next home in a new place. So with great weather, wildlife, and an abundance of outdoor activities, Brisbane is definitely an amazing place to raise a family!
Ballarat, Central Highlands of Victoria
Ballarat is small compared to some cities on this list, that's for sure. But that shouldn't deter you from considering it as your next hometown. It is brimming with parks, shops, amusement centers, good schools, and restaurants. There are all the amenities that you could find in the big city, minus all the bustle. Therefore, if you want to live in a family-friendly place without stress, then Ballarat is worth considering. Ballarat Botanical gardens, Lake Wendouree, and Sovereign Hill are only some of the places that you can enjoy together with your children.
Sydney, New South Wales 
It's impossible to make a list like this without mentioning Sydney. The unofficial capital city of Australia is known for its laidback, yet the buzzing atmosphere and amazing nightlife. However, it is also a wonderful place for raising a family. Sure, there are great neighborhoods such as Lane Cove and Glebe, together with great schools. Aside from that, Sydney has numerous kid-friendly amenities. Sea Life Sydney Aquarium, Taronga Zoo, Virtual Reality Experience, and Featherdale Wildlife Park are only some places that your children will love visiting. 
Bendigo, Victoria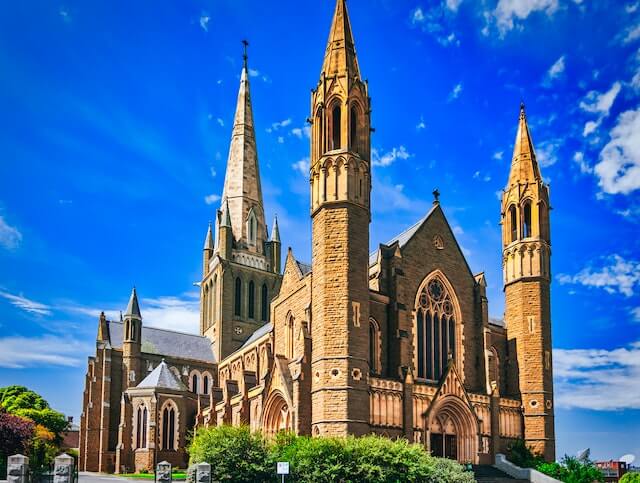 Bendigo offers a mix of business with a good lifestyle. It's still considered a growing city, which is why it's also a wonderful choice for a family-friendly life. It is also the first Australian place to be recognized as UNESCO Child-Friendly City. Kids will love playgrounds, parks, and festivals, together with school holiday activities. Bendigo is also famous for its exquisite potteries, so if you want to raise your kids to appreciate and make art, then you'll definitely enjoy relocating to Bendigo. More and more people are moving to Bendigo due to affordability, work opportunities, and great lifestyle change options. 
Conclusion 
There comes a time when you'll have to consider relocating to a new place with your family. Australia is a country brimming with opportunities, friendly people, safety, and many outdoor activities. Your kids will surely enjoy living in either one of these places, especially if they also enjoy swimming and exploring wildlife. The proximity of quality education and leisure activities is the additional benefit that you can enjoy if you decide to live in any of these cities.