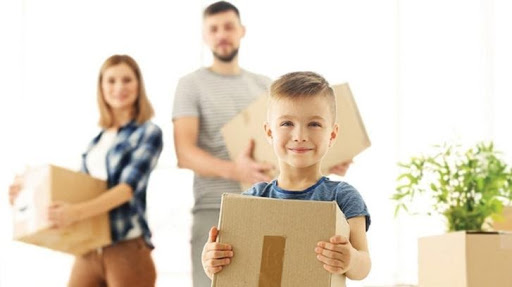 Preparing for a move is stressful enough as it is, but with kids, things get twice as hectic. All the packing, planning, and organizing require you to remain calm and collected, but with kids running around, that can be quite challenging. What's more, your whole family is probably feeling anxious about the move, which is understandable.
As difficult as relocating may be, moving to a new home can be quite an exciting experience, and with thorough planning and getting your kids to help instead of hindering the moving process, relocation can be less of a nuisance and more of an enjoyable event. Whether you're moving locally or heading for a long-distance move, there are NYC moving companies to help you out. Read on for five easy tricks that will help your family survive the upcoming relocation and make the transition go smoothly.
Find a calm way to break the news to kids
The upcoming changes that come with relocating can be tough on everybody, but they can be especially hard on kids. Depending on their age, they may have to leave their friends or change schools, and this type of change can be quite difficult to cope with.
This is why parents need to find a calm way to break the news about the move to their kids and do so in a timely manner so the children have enough time to adapt to the idea of moving across town or to an entirely different country. Discussing the move repeatedly and highlighting the benefits of moving to a new place will help dial down the tension and drama that usually surround a relocating process.

Start packing early on
To avoid all the stress that comes with last-minute packing, you want to make sure you start as soon as possible. Begin by purging and decluttering your home from items you don't use or need, either by donating them or selling them so you don't pay extra for moving unnecessary items. Labeling the boxes by contents and not by rooms will save you time, and so will sorting your clothes in boxes while they're on hangers and keeping all your important documents in one box.
Depending on their age, you can get your kids to help out as well. Have them label their boxes and pack the items from their room. Keeping your children busy and delegating the tasks will save you so much time and effort, and it'll also make your kids feel like they're contributing, which is a big plus.
Move some things on your own
Regardless of whether you're planning to purchase new furnishings for your new home, you'll still need to move some of your old belongings between locations. For those looking to move a few pieces of furniture, ute hire services are one of the most convenient options as they enable you to rent a vehicle that is in line with your needs so you can easily and safely transport your belongings to your new dwelling.
Involve your kids in the moving process by having them carry and load lighter boxes in the cargo area. Sorting boxes and driving around in a new vehicle can even be interesting for your little ones, and they'll likely see the whole process as an adventure rather than as a tedious task, which is a big relief for parents.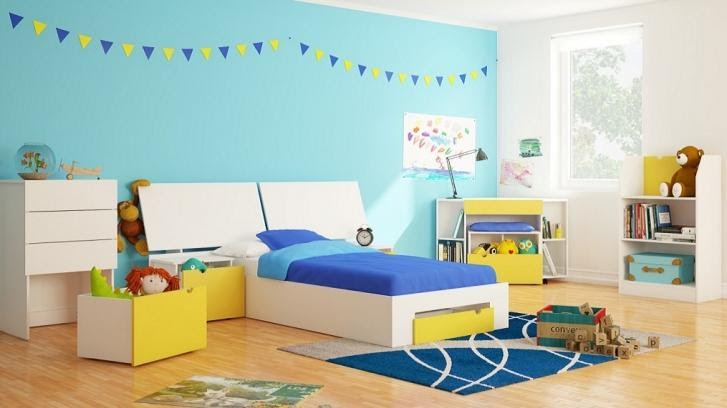 Maintain a dose of familiarity
Moving to a new place is a big life transition, even more so for the little ones in the family. To minimize the change and help your kids cope better with the transition, try setting a familiar space as soon as you move into your new home.
Keep their room looking the same – paint the walls in a similar color as their old room, arrange the furniture in an identical manner, and keep the decorations and toys they used to play with at their old home. If they have a favorite toy, make sure you bring it so they can have it by their side at all times. Doing all this will help maintain a dose of familiarity in an unknown environment and ease the transition for the little ones.
Pack an 'open first' box
Once you relocate, chances are your first night at a new home is going to be hectic because you won't know where everything is and which boxes to unload first. When moving, it always helps to bring an essentials box that you'll unpack as soon as you get to your new house. From toiletries and dishes to pet food and emergency kits, his 'open first' box should contain all the different items you'd usually use on a daily basis. By packing all the important items in a couple of boxes, you'll spare yourself the hassle of looking for a coffee maker and a toaster first thing in the morning in your new home.
Relocating can be quite nerve-racking, but there are ways to ease the transition and help your family go through the process stress-free. With these tricks up your sleeve, moving houses should go easier, faster, and much smoother.