If you have been through a home renovation process, you know how important it is to find the right contractor for the job. Building a patio is different from remodeling the bathroom, but most remodeling work requires an expert to be in charge. Here are some tips to help you find the best contractor for your upcoming home improvement job.
Ask for Referrals
You probably know people who are happy with the home renovations they've had done. Ask for recommendations, references, or referrals for contractors they have worked with. Often, word-of-mouth advertising is the most effective way to find a reliable and talented construction expert. Try to see the work done for an idea of the quality and style you might expect with your project. Ask about timeliness, materials, and cost to see how those factors line up with your home remodeling plans. It is also good to ask about anything they didn't like about the contractor or the work. Maybe it was a minor issue with that person, but it might be important to you.
Check Credentials
Many contractors have building licenses and credentials, depending on the area where they work. Some have specializations like concrete or landscaping, so keep that in mind when searching for an expert to help with your home improvements. Check with the Better Business Bureau to see if complaints have been filed and resolved. Not all contractors are listed with the BBB, so don't worry if you don't see the names of those you are considering. Some homeowners even check municipal and county criminal records or do a background check to see if a contractor has a prior conviction or pending litigation. While not directly related to your home renovation, a suspended driver's license or a domestic violence charge may still raise red flags about the integrity of a contractor that you may want to hire.
Look for Online Information
Most established contractors have a website that prospective customers can easily find. The website will provide information about the type of work the person handles and experience or credentials in certain areas of home remodeling or construction. The design and overall impact of the website can reveal aspects of the contractor's work as well, such as its completeness, accuracy, sponsors, and last update. Search for online reviews that may be on the contractor's website or located elsewhere, especially those that serve as warnings about the credibility and skills of a contractor. Social media can offer clues to an individual's online identity and connections as well. Without being directly connected, you can look for the person's presence on Facebook and Instagram and the more professional Linked In. Reading their posts and interactions with others may provide added insight into their character and work ethic.
Consult Professional Agencies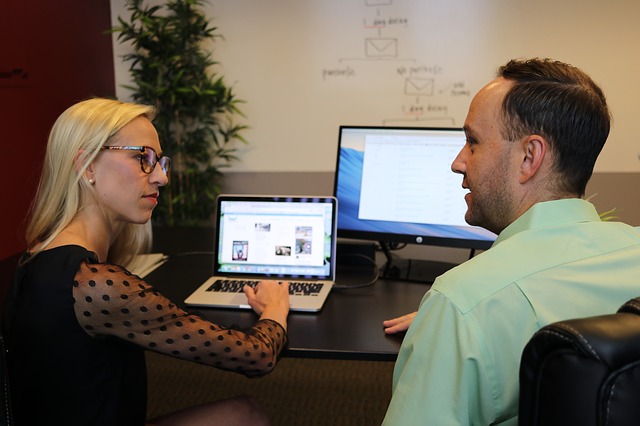 Some contractors are vetted and referred by chain home building stores like Lowe's and Home Depot. Others list their services with professional agencies like Networx. Many contractors use Networx leads to reach out to potential clients, which means those searching for home improvement professionals can read Networx reviews before deciding who to hire. Many agencies vet those who register with them by checking credentials and sometimes screening their abilities with basic tests. You can save time and possibly stress by contacting an agency like Networx to find a reliable contractor. There is no obligation if, after meeting a contractor, you decide not to hire that person.
Get Several Estimates
Aim to get at least two or three contractor estimates for the work you want to have done. You can tell a lot about a person by how the work is discussed and how that person would handle the job. Someone who takes a casual approach to the project may not be as focused as you would like. Compare timelines, schedules, and materials for an idea of how each contractor would do the work and decide which will be the best fit. You can also keep looking if none of them seem suitable.
Don't get stiffed by paying an unknown contractor in advance and then finding the person has disappeared without doing the work. Do a thorough search and use professional resources to find the right person for the job.