Parents spend a lot of time, effort, and money on their children's happiness. Every kid deserves a unique and safe place to play, be imaginative, and be kids!
One of the best ways to achieve this is by creating a backyard, which is entirely kid-friendly, makes the experience more fun, and promotes a healthy lifestyle. But how to design a backyard that is safe for kids?
With a beautiful backyard, your kids may even forget that they are in the backyard! Be it a pool, a tree house, a sand pit, color, or artwork, let's look at some creative design ideas that you can use to enhance kids' play this spring.
How to Design a Backyard for Kids
Create a space that is safe for them to play in. This means including things like fencing and gates to keep them contained. Make sure they have plenty of room to run around and explore. You may hire a fencing contractor to help you install your backyard fences. For professional fencing contractors in Melbourne and anywhere else in Australia, you may contact Sidepost.
You want to create a fun and safe space for them. You have to ensure no sharp edges or hazards could injure them.
Following these simple tips, you can create a backyard where your kids will love spending time.
What to Consider When Creating a Kid-friendly Space
When you design an outdoor space for your kids, you want to create a kid-friendly and stylish space. Here are some things to adjust to your backyard ideas:
Layout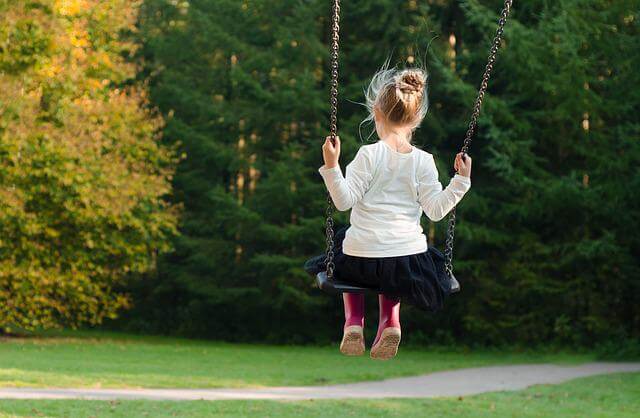 Kids need space to run around, so designing a backyard with a large open lawn is ideal. Consider what kind of activities your kids enjoy and design the space accordingly.
If they like to run and play, ensure plenty of open space. If they enjoy being in the water, consider adding a pool or water feature.
Furniture
Choose furniture that is durable and easy to clean. Kids are bound to make messes! Make sure the space is safe for kids by enclosing it with a fence and adding safety features like non-slip surfaces and soft playground mulch.
Bright colors and fun patterns are also great for adding a bit of personality to the space. Add a swing set or playset, colorful chairs and umbrellas, and plenty of toys and games.
Accessories
Add fun accessories like a water table, lawn games, or swing set. You can also view this kids climbing frame as an accessory to your backyard. This will help keep kids entertained for hours.
Make the Most Out of Your Space
If you want to know more about how to design a backyard that your kids will love, keep their age group and interests in mind. You should use bright colors, add fun playground equipment, and include plenty of space to run around. Most importantly, ensure the space is safe for your children to enjoy.
Are you interested in learning more about designing your dream home? Take a look at our blogs to find more valuable tips and information.