Sometimes, the world can seem like information overload. Stuff assails us from every direction, so it can be hard to keep track. This is especially true in the beauty blogosphere, with so much out there to choose from. 
It's not that we're complaining, though! Having the advice and information is a wonderful thing, but at times it might seem overwhelming. The good news is that there's a way to get hold of all the best advice without having to trawl through everything else first. 
That's the whole point of our following list. We've done the trawling for you, so now all you have to do is check out our recommendations and read the things that matter most to you! Things might be complicated, but at least your reading choices just got a little easier. 
Do you need a quick catch-up on the latest beauty trends? You are in the right place! 15 Minute Beauty shares quickly and useful videos from the beauty world. Whether you are looking for the best way to use your mascara or you are looking for the perfect lipstick, you can easily navigate the search. One thing is sure – you won't leave this blog with unanswered questions.
A place where you can find Beauty Products Reviews, Beauty Related Content, and Tips on Skincare, Makeup, Health, Wellness, and Lifestyle. And yes, a bit of Food too. No Matter if You are a Girl, Boy, Man or Woman. Skincare and Healthy Lifestyle is for everyone. Isn't it?  All the reviews and opinions are honest reviews and are not biased in any way.
Marie Papachatzis is an Esthetician and Beauty Blogger with 28 years of experience in the beauty industry. Her interests include acneic skin, anti-aging, and CBD skincare. The blog I Am THE Makeup Junkie is a reflection of her interests in the skincare industry. Often she writes about topics that interest her, including but not limited to relevant topics in the industry. Reviews are usually done on purchased or complimentary products and are always honest. Marie likes to write about the formula that makes up the product as she feels that this is the key to a product's success or failure.
Clean Beauty Kit is a monthly PR Clean Living Lifestyle box that features clean beauty and sustainable products that have been put to the test by Cassandra McClure and the Clean Beauty Team. The Clean Beauty Kit is a custom curation of products made in the USA by small beauty and sustainable companies that are women-owned that you won't find in big box stores. The Clean Beauty Kit Blog shares the stories of these companies and the products that have been tested against the Clean Beauty Code. The Clean Beauty Code is used to ensure products and companies are maintaining strict ingredient standards, high expectations for performance, and the need to connect with the women who make clean beauty possible. With a mission of "Until all beauty is clean beauty" educating beauty lovers is a passion that isn't taken lightly.
The Think Dirty app empowers ingredient-conscious consumers to help choose the safest beauty, personal, and household products. It is an independent source that allows consumers to compare products as they shop. With over 2M products in our system, each product is given a comprehensive rating along with a detailed (but easy to understand) description of ingredients, certifications, and health impacts.
The exquisite magazine is a fashion, beauty, and lifestyle digital magazine
for the unlimited confident woman. Our aim is to inspire confidence and
style in women through access to informative, educative, entertaining, and inspiring articles.
Ana is a multi-award-winning lifestyle blogger over at https://fadedspring.co.uk/ which covers cruelty-free beauty, lifestyle, food and drink, and ethical living. Ana only uses cruelty-free products that do not test on animals and is proudly committed to championing animal rights. From ethical fashion to vegan and vegetarian-friendly beauty brands, including skincare, makeup, and grooming, Ana is doing her bit to help the planet, animals, and humans. Self-described described as a part-time mermaid, and unicorn at weekends, Ana has a penchant for living life in color. From colorful, bold, and vibrant makeup looks, to eye-catching fashion, she is no wallflower!
She has a unique writing style, often described as lyrical, poignant, and whimsical, and is adept at transporting her readers into a magical wonderland. From beauty to food and drink, dating and relationships, art and entertainment, and personal stories, Ana covers it all. When she is not writing, Ana can be found playing Mario Kart with her partner, tucked up in a bathtub reading a historical fiction novel, or out and about with friends, eating delicious vegan and vegetarian food.
Ella Hopfeldt is a dress shirt brand for women. Our dress shirts are about elegance, confidence, and effortless chic. If your style is about elegance and class, you'll love having these shirts in your wardrobe.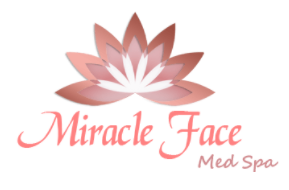 Miracle Face MedSpa is a boutique medical spa owned and run by Dr. Schwarzburg, M.D. and located in Midtown East, Manhattan, New York. Miracle Face offers a large variety of minimally invasive treatments from body enhancements and fat reduction to medical-grade skin tightening and facial rejuvenation injectables.

Skinly Aesthetics is a boutique medical spa located on the Upper East Side of Manhattan, New York. Owned and operated by a board-certified cosmetic physician, Dr. Schwarzburg M.D., Skinly offers a wide variety of minimally invasive skin tightening, rejuvenating, and body contouring procedures.
Are you looking for the latest trends in Fashion, Beauty, and lifestyle? Lemontrend is the website for you. Inspiring interviews with all the people who make the fashion world possible. Get inspired by all the stories and the hard work of designers, makeup artists, models photographers, and much more.