Not all blogs are created equal. That's just how it is. When we're searching through lifestyle blogs, very often, most of what's on offer just doesn't fit well. Then you read half a blog, get bored, and move to the next one.
Admittedly, It's not the very worst thing in the whole wide world, but things do tend to get a little samey after a while. Nothing is quite what you were hoping for, and what should have been a compelling journey through lifestyle articles becomes dull and frustrating.  
It's right at this point that our little compilation enters the fray! We've done the hard yards and emerged with a great selection of lifestyle blogs and articles to suit your tastes. Take a look below because something is bound to grab your interest.
1. Modamily
Modamily is an online network that helps connect people who are ready to start families, whether they are looking for romantic, platonic parenting, or known-donor relationships. Modamily was the first digital platform of its kind to provide this service in the U.S. and its app continues to be a great resource for prospective parents around the globe. They also feature blog content related to building a family whether it be a co-parenting, sperm donor, or even surrogate resources as their blog aims to help educate prospective parents on all the opportunities available to them.
2. The Babe Report
The Babe Report is a popular lifestyle blog that focuses on dating advice, wellness, mental health, beauty, and travel. The Babe Report has been syndicated by POPSUGAR, HuffPost, Elite Daily, Bustle, YourTango, Thought Catalog, and many other publications. The founder, Erica Gordon, initially started The Babe Report as a relationship advice column while she was working for one of the world's largest dating sites. She's since been able to grow it into a lifestyle blog with a worldwide audience.
3. Sustain Health
Sustain Health is the first-of-its-kind online digital magazine that is non-gender specific in its articles regarding all things fitness and sports.
SH helps its readers perform at the best of their abilities bringing them the latest and best apparel, nutrition, tech, and fitness/sports news that is out there to aid them in fulfilling their goals.
4. The Multitasking Woman
Eva, the woman behind The Multitasking Woman, transformed her blog into a Mental Health & Wellbeing blog after her diagnosis of Bipolar Disorder in 2017. The Multitasking Woman aims to give hope, inspiration, and guidance to women struggling with family, career, and mental health juggling.
5. DietZones.com 
DietZones.com, is your go-to destination for all things entertainment, health, diet, and beauty. We have built a community of modern women and we are familiar with all of their needs. That's why we work incredibly hard to ensure that our platform is always up to date with the best entertainment, health, diet, celebrity, beauty, and gossip news that can be available with a simple click.
6. Made In A Pinch
Made In A Pinch is a family lifestyle site by moms and for moms to help eliminate the overwhelm and stress many moms face by providing real-life experience, practical solutions to common issues, fun ideas to do with the kids and as a family, and easy, delicious recipes that kids will actually eat. Come check out your new one-stop resource for all things family-related!
7. PuckerMob
PuckerMob is a blog for women, on all things Fashion, Fitness, Beauty and Business.
8. Bed Guru
Bed Guru, You dream it, we make it. Made to measure mattresses, bed frames, and divan bases in any size. Over 200 standard UK, EU, and custom sizes to make your dream bedroom a reality.
9. Happy Healthy Hippie
Happy Healthy Hippie is a health & wellness brand that was born out of a genuine passion for a healthy, natural, and intentional life. This includes using the gifts of nutrient-filled plants that nature has provided us. The founders, Kylie and Keio, are working to promote the message of healthy, conscious living through the HHH blog and their 100% organic and natural products.
10. NativePath
At NativePath, we're on a mission to restore human health by rediscovering the Native way to eat. We do this by providing the purest, most natural ingredients that Mother Nature has to offer. Choose from Grass-Fed Collagen, Collagen Coffee Creamer, Wild-Caught Krill Oil, and more to look and feel your very best.
11. EnviroMom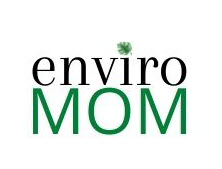 EnviroMom is a blog about sustainable living for busy parents. There are lots of tips for reducing waste around the house and the garden. I like it because it keeps it real and practical without being the eco-police.
12. Cathy Taughinbaugh

Because of her own child's drug use journey, Cathy, a certified parent coach, is passionate about supporting parents with research-based skills to help struggling teens or young adults. She is the author of  The Compassion Antidote: A Path to Change for You and Your Child Struggling with Substance Use.
As a result of her journey with her own child's drug use, Cathy, a former educator became a Certified Parent Coach to help other parents struggling because of their child's substance use. Cathy was an elementary school teacher for fifteen years. She has a Certificate of Completion from Robert J. Meyers, Ph.D.& Associates, Community Reinforcement and Family Training (CRAFT) and is certified in the Invitation to Change Approach. Cathy is one of over 350 Community Reinforcement and Family Training (CRAFT) Parent Network Coaches trained by the Center for Motivation and Change and the Partnership to End Addiction. She is the author of "The Compassion Antidote." You can learn more at her website, www.cathytaughinbaugh.com.
13. We Made This Vegan

We Made This Vegan – You will mainly find delicious vegan recipes (all homemade!) and also a spattering of beauty and lifestyle content, from homemade moisturizer to DIY crafts.
14. My Life Your Way
My Life Your Way – is a lifestyle blog full of informational articles about interiors, beauty, fashion, food, and travel ideas. It is a brilliant resource for the busy working woman who is interested in broadening her knowledge base and living life to the full.
15. We Made This Life

We Made This Life – An aspirational parenting and lifestyle blog featuring recipes, parenting tips, interior design ideas, and much more.
16. Pilot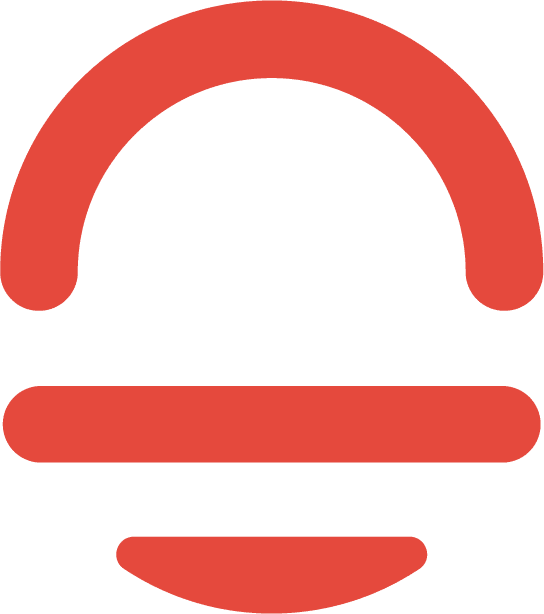 Pilot is the brand-new trip planner that helps you discover and build travel itineraries connecting you to resources everywhere. Make the planning experience more fun by collaborating with your travel buddies! Pilot makes it fun and easy to share and relive your favorite travel memories with many useful features, which include Flightdeck, our complementary travel resource to help you discover, explore, and get inspired on all things travel!
17. GenTwenty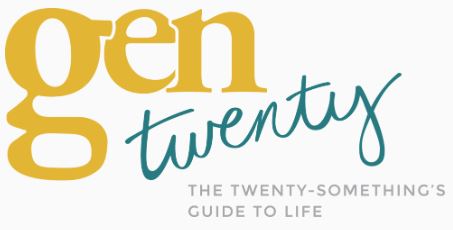 GenTwenty is a career, financial, and self-development resource for twenty-somethings who are growing up and navigating the real world. With a free resource library, they'll help you make the most of your twenties.
18. Miss MV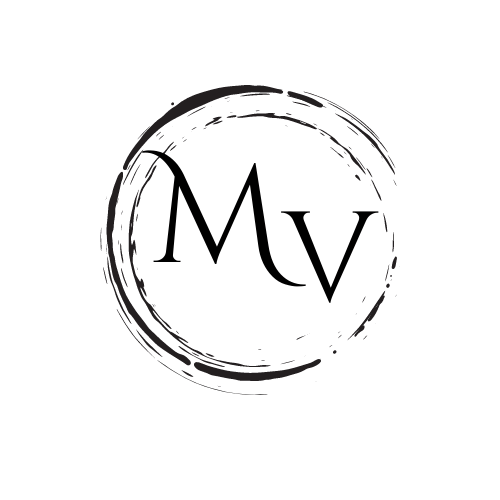 Miss MV is a lifestyle blog that features the latest trends in fashion, beauty, personal finance, home décor, and DIY. What sets us apart from other blogs is that we care about our audience and we try to build a close relationship by allowing them to express their opinion.
We've worked with large and small brands and independent artists to help them set the foundation for their businesses. Our mission is to share the best information possible, helping people make the most of what they have and also supporting local, national, and international business owners.