Becoming a parent for the first time is overwhelmingly wonderful but also a little frightening and very stressful. Parenting will probably be one of the largest but also the most rewarding challenges you will ever encounter. There are so many important decisions you will have to make once you bring your baby home from the hospital. There are even decisions to be made before your baby is born. One of the main pre-birth decisions is to make sure you have everything you will need for the baby nursery. You want to make sure you purchase some essential items like:
Baby crib
Alarm or monitor
Dresser
Night Light
What are some of the things you can do to reduce the stress so that you can enjoy the joys of being a new parent?
Give Yourself a Break
It is very important to make sure you can take a break periodically to get away and tend to your needs, even if only for a few minutes. Of course, you will need a strong support system like friends and family, who understand this need and can take-over while you are taking that break. You can go shopping, take a walk, enjoy a cup of coffee, or take a bath. After your break, you will feel renewed to go back to your parenting duties with a clearer head and a better perspective. When you start feeling overly stressed again, it means it is time for another break.
Eat Chocolate

When all else fails, eat some chocolate. It is true that stress or emotional eating is not always a good thing, especially when done too often. But there is also no denying that chocolate can make you feel good. In addition, studies have shown that it can actually reduce stress. How about a nice piece of Matcha chocolate, a white chocolate with an herbal aroma and the bittersweet finish of real green tea leaves?
Ask for and Accept Help
Don't be afraid to ask others for suggestions, advice, and help. You don't have to do everything yourself nor are you expected to know how to do everything. Seek advice from other moms who have had the experience of being a mother. Seek advice from financial professionals to help you manage your funds more effectively. Every mother has been through the same feelings you are having such as financial stress, time-related stress, or a combination of both. Arrange to meet other moms, share your feelings and situations with them and let them share theirs with you. Having a strong support system around you will help relieve some of your stress as well as give you the opportunity to take a break when you need one.
Understand Your Body

It is important for you to recognize the signs of stress and how they affect your body and behavior. If you aren't in touch with your feelings, they are likely to overwhelm you and lead to impatience, irritability, screaming, and lapses in judgment. If you feel your heart beating faster or your blood pressure rising, take a deep breath and a break if you can. Pay attention to the warning signs that your stress levels are getting to the boiling point.
Take Care of Yourself
If you don't take care of yourself, you won't be able to take care of your newborn. When possible, take those much-needed breaks. Do everything you can to get enough sleep. This might be rather difficult if your baby likes to sleep during the day and is awake at night. If you are able, sleep when your baby sleeps. Other suggestions on how to take care of yourself are:
Get a massage
Take long walks
Enjoy a bath
Sign up for a class
Do some gardening
Listen to music
Try incorporating essential oils like CBD oil into your routine
If you treat yourself with care and compassion, you will be able to give compassion and care. And that helps make you a better mother.
Try Exercise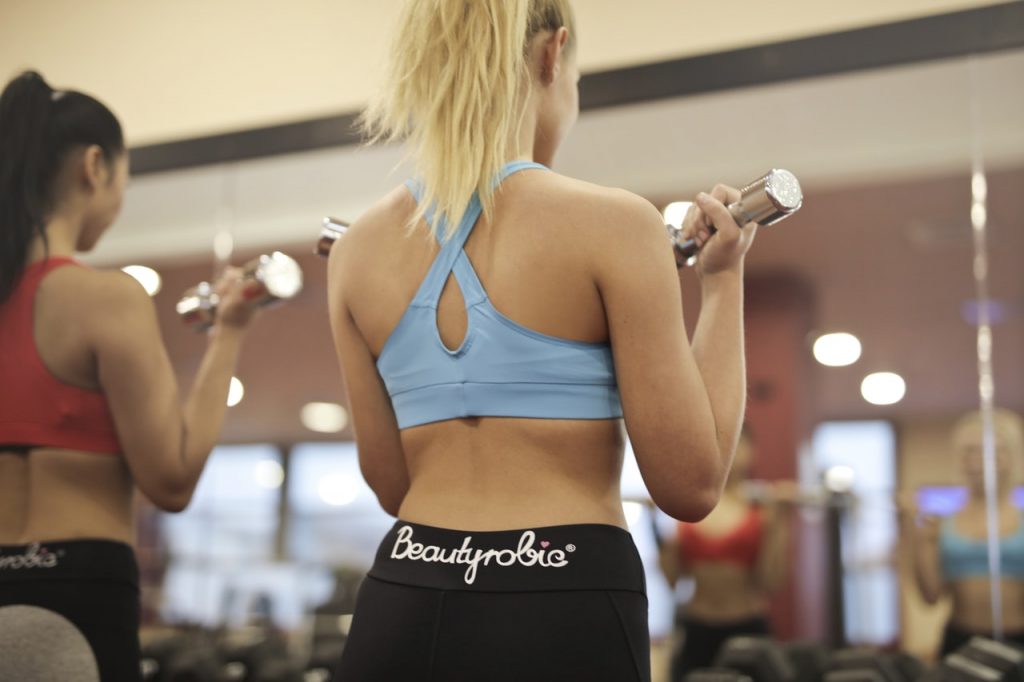 You are probably thinking "how on earth you will be able to find time to exercise"? Did you know that there is a lot of research that shows how physical exercise is crucial in helping you manage stress? When you exercise, it literally makes you feel better, reduces anxiety, and calms nervous tensions. You don't necessarily have to join a gym or start a rigorous exercise regime. Start slow and do what you can in the time you have. Don't pressure yourself to do more than you feel you are able to handle. Just knowing that exercise can help you reduce stress should be the incentive you need to get started.
You can't take care of your new baby unless you take care of yourself. The concept is akin to when flight attendants remind us to put on our oxygen masks first, then on our children. Make sure to take time for yourself, keep your stress levels in check, and enjoy being a mother.