It was three months away from my 38th birthday. Life was going well. We had sold our lovely house in the city and moved to a "fixer upper" in the country with 6 acres of land. We had carefully constructed a 5-year plan.
Our son was a senior in high-school and his sister was just a year behind him.
We believed we could live in the house as we remodeled and repaired it, our children would both graduate and go off to college, and by then we would live happily ever after.
The Signs I Didn't See
I was driving an hour each day to my job. But in our 5-year plan, I would "retire" soon so I gladly did it. What I was not expecting was car sickness.
I mean I was used to driving, I thought it must be the winding country roads followed by the city interstate.
By the time I got to work every morning, I was lucky to hold down water.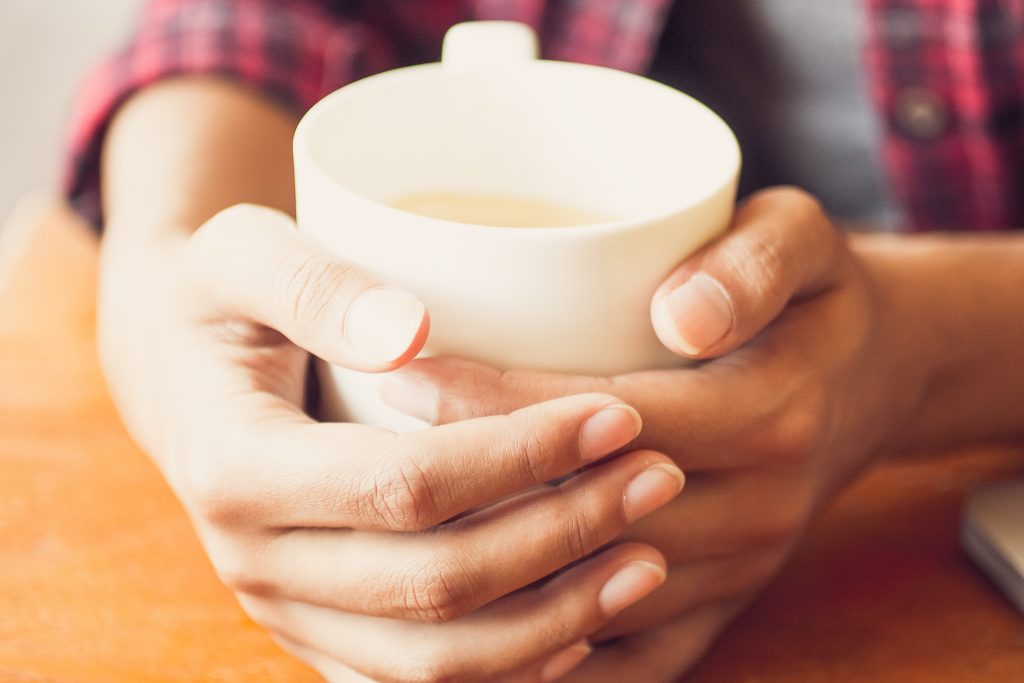 The Bad Day Gone Good
The Friday of that first week I told my boss I just had to go home. I was just too sick but I would go to the doctor and be back Monday.
The women in my department who were all in their 20's had been teasing me all week saying: "You might as well face it. You're pregnant."
How absurd. On the way out the door, one of them tossed me a pregnancy test, and we all laughed.
I walked in the door of my house and the phone rang. My son had just had his first fender bender and he was okay but he needed me to come to help him.
I hung up but before my hand left the receiver it rang again. It was the principal.
My daughter had gotten out of line with a teacher and was suspended. I hung up the phone and ran to the bathroom before I was heading to the school. My purse was still on my arm and I saw the test and as a joke used it.
I finished up and the phone rang, I thought: "Really? What now?"
I rushed and grabbed it and got the message my husband's uncle had passed away. It was expected as he had been ill in a nursing home a while.
I went back to the bathroom to get my handbag and looked down at the test which was vividly positive. I grabbed the box…thinking I read it wrong and the blue line meant negative.
But no…I was pregnant.
Shaken, I made my way to the door and the phone rang one more time. By now I am just like…whatever!
It was my husband. I said "Listen I can't talk right now I am walking out the door, BUT.  Kevin wrecked the car, yes he is okay. Rachel back talked a teacher and is suspended. Your Uncle Charlie died. And – I am pregnant!"
I got dead silence. I said I had to go and I would call him back.
How We Broke The News
Eventually, the shock wore off and we kept the baby a secret until we knew everything was okay and it was a little boy.
The night we decided to tell the kids and grandparents, we had dinner. We ordered a blue sheet cake with white icing, and we decorated it with blue candy for our gender reveal party; we trimmed the edges of the cake. On top, we had one word written.  
It read "OOPS".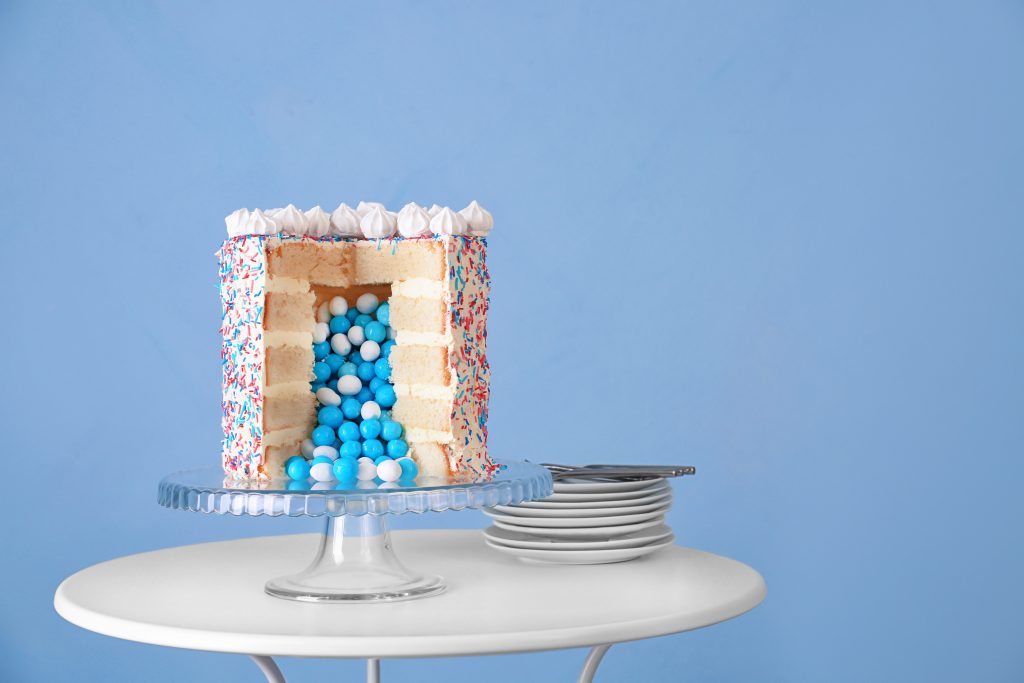 Our son was born on New Year's Eve that year, and he was perfect. No, we resisted the urge to name him OOPS.
The older kids graduated and my husband and I began learning to parent in a whole new world. It seemed all the rules had changed since our first go round.
We still have that 5-year plan and we still intend to use it. We just don't know which 5 years it will happen.
What To Do In Case Of An Unplanned Pregnancy?
Granted we weren't first-time parents, but at that moment we realized that there are so many people going through a pregnancy unplanned. There are so many things to take care of from day one – in your mind, in your approach to life and then the operative/administrative stuff.
So, for all of you who read my story and are going through the same, here are some awesome parenting and family-friendly blogs that you can head to and get many of your questions answered:

Kids in the House is the world's largest parenting video library, with over 8,000 videos from 450 experts, including physicians, psychologists, researchers, educators and best-selling authors, as well as leaders of national organizations and other celebrated voices in our culture. Kids in the House provides a community where parents have the opportunity to hear and share different perspectives and get solutions for parenting challenges that range from pregnancy to paying for college.

Amy is a mom of 4, licensed cosmetologist and licensed practical nurse who now runs a blog from home and enjoys extra time spent with my kids. On the blog you will find product reviews; including her love for subscription boxes, simple and fun DIY crafts, easy everyday recipes and more!

Welcome to the journey here at The Mom Kind. The editor is Alicia Trautwein (the blogger behind the scenes), a mom of four children, all with different diagnoses including autism, ADHD, anxiety, bipolar, depression, restless leg syndrome, & sleep apnea. After her two youngest were diagnosed with autism just a couple months apart, she found herself front and center in bringing awareness to autism and teaching neurodiversity.

Welcome to your toolkit for raising happy, balanced children. If you are concerned about your kids feeling stressed, anxious, depressed, moody, or uninterested in life and wondering what you can do about it, you can go to this website. Sandi shares science-backed tips, resources, and activities from the world of positive psychology to help you pass along skills to your children and teens so they can live joyful, fulfilled, and peaceful lives. She explores natural tools like mindfulness, giving, optimism, kindness, gratitude, and spending time in nature.