Finding a new family home and organizing a move is a very big deal for any American. Fortunately, there are several things you can do to make the process a lot smoother overall. Whether it's creating a moving to-do list, using an app to compare moving companies, or simplifying the packing process, these next few tools will help you achieve a perfectly organized move.
Create a Moving to-Do List
Since there are plenty of things to keep in mind during a relocation, you should start by creating a moving to-do list. Whether you make it by hand or use one of the organizer apps such as Sortly, you'll have a much easier time planning out and managing the whole process. The list should include everything from the smallest of details to crucial tasks such as getting supplies, decluttering, packing, and hiring movers.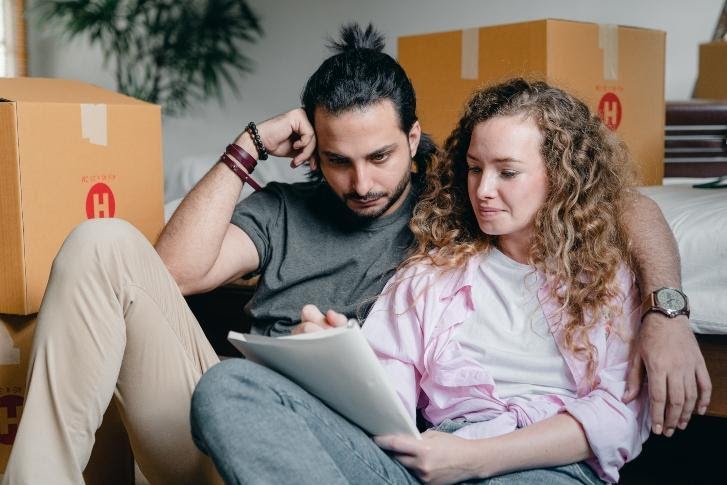 Use an App to Find Reputable and Affordable Professionals
While hiring professionals to assist you is never a bad idea, getting a mover is especially important when moving for the first time. If you're a newbie, you likely wouldn't know where to find one, nor what to look for in a professional. While there may be plenty of movers out there, using an app to compare moving companies enables you to find the best service provides in your area. A platform like this will allow you to sort through the listing based on several filters such as prices and reviews, making finding a company that's just right for you not nearly as difficult.
Reduce Your Overall Moving Costs
Remember that relocations can sometimes be costly, so you'll need to keep a close eye on your expenses. For starters, a packing calculator can assess how many boxes and other materials you'll have to get. If you want to save some money, websites like Freecycle and Craigslist often have some free supplies to offer. Furthermore, you can use towels, clothes, and linens to pack some of your fragile items, further reducing the number of supplies you need to buy.
Get Rid of the Things You Don't Need by Decluttering
Getting rid of everything you don't need will significantly reduce the time it takes you to pack, so start decluttering by separating your belongings into several categories. Things to keep is the one group you're planning to move to your new home and includes everything you use throughout the year or during a particular season. Items you haven't used in a while or the ones you forgot you even own should be donated, gifted, or sold online. This will not only save you some money on packing supplies, but you may even earn a few bucks on the side. Finally, the last category consists of items that are too damaged to be used or given away, so you should just throw them out.
Choose a Packing Strategy
There are two main ways you can pack all your belongings. The first one includes packing everything by category, which has its pros and cons. While this strategy helps you keep all your valuables in one place, you'll continuously have to go back and forth to find all the individual items. Packing room by room is more efficient, and you'll minimize the chances of missing anything. You don't have to choose a single strategy, though, so combine them to find a solution that suits you the best.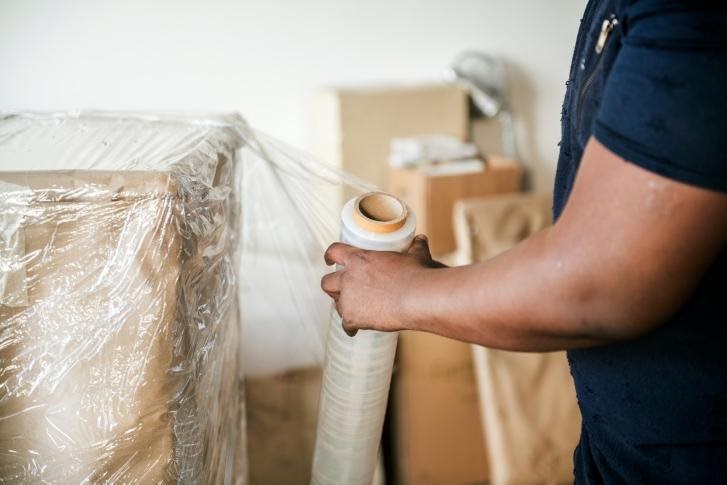 Label Everything and Keep a Detailed Inventory List
Proper labeling makes unpacking significantly more manageable since you'll be able to find anything you need without having to look through each container. While writing down the room and content with a sharpie will do, you can also use colored sticky notes or even create your custom system. A detailed list of your inventory enables you to keep track of every item you own, allowing you to spot if anything is missing easily. This is especially useful if your boxes get mixed up during transport. You can write it down manually or create one through one of the apps.
Pack a Separate Overnight Bag for the Move-in Day
Unless you're planning to unpacked everything immediately, it's best to put aside a few essentials you'll need in the first few days of moving in. You should pack some basic toiletries, a change of clothes, bedding, your daily medication, necessary documents, a phone charger, and a few snacks in case you get hungry.
Don't be so hard on yourself if you don't do everything by the book right out of the gate. This is your first moving experience, and you'll likely move several more times in your life, with each relocation being simpler than the one before. Remember that you can always hire a mover to assist you, as they can also help you learn a thing or two about moving.