Fashion is an outlet for expressing personal tastes when it comes to clothing. For modern women, wearing the right clothes helps showcase their personality and boost self-confidence. However, many moms are too busy to put together stylish outfits. 
The good news is moms can look fashionable if they know what staple pieces every modern woman wears and have them in their wardrobe. With the right fashion pieces, you can easily elevate your look and feel comfortable while looking after the kids and working. Here are the top 10 fashion essentials for the modern mom-on-the-go.
A Quality Pair of Jeans
Jeans are versatile and long-lasting, perfect wardrobe pieces for busy mothers. Therefore, buy two or three pairs of high-quality denim jeans. When purchasing a pair of jeans, choose classic silhouettes you can wear daily. Pick straight-legged jeans that fit all body shapes and can easily be dressed up or down. Also, buy slim-style jeans you can tuck into boots to create a sleeker look. 
Tank Tops, T-shirts, and Button-down Shirts 
Style and simplicity are aspects every modern woman relies on to look stylish. To keep your style simple and practical, invest in a few pieces of layering tops and basic tees. Opt for loose or fitting tops you can layer underneath blazers and denim or leather jackets. 
Make sure your tops are in neutral colors, like black, white, and gray, so you can easily pair them with jeans, tailored trousers, or skirts. When buying these closet staples, prioritize comfort by choosing soft fabrics. 
Stylish Blouse
An elegant, lightweight blouse adds softness and a feminine twist to your outfit. Plus, you can pair it with a pencil skirt, high-waist trousers, and straight-leg jeans. While buying any blouse that looks good for a mom is tempting, add a touch of personality to your choices. Choose blouses in colors, patterns, and silhouettes that reflect your personality. 
Comfortable Sweater
A comfortable knit sweater completes the woman's wardrobe. These fashion items provide warmth and comfort in cold temperatures. Aside from knit sweaters, you should have one or two hoodies to add interest to your style.
Choose the right colors, designs, and fabrics to achieve the perfect look with hoodies. For example, buying the BELLA+CANVAS white zip-up hoodie in bulk variations allows you to experiment with different materials, like sponge fleece, cotton, and wool. 
Wearing a hoodie over a tee and leggings exudes confidence while keeping up with the latest fashion trends. To make a bold statement, you can wear a hoodie underneath a blazer, denim jacket, or trench coat.
Statement Blazer
A well-tailored blazer adds a sophisticated polish to any mom outfit, perfect for office wear, brunch, and shopping. Blazers are easy-to-layer pieces that offer extra warmth when the weather cools down. Choose fitting blazers in neutral hues to match your tailored trousers and skinny jeans. 
Versatile Skirt
Skirts are an excellent choice for all seasons. You can pair them with tees or fitting button-down shirts to create a flattering casual look in summer. During winter, you can layer your skirt outfit with a trench coat and wool scarf for extra warmth. 
You can choose many types of skirts to create a stunning look while on the go. For example, A-line, pleated, and wrap skirts are ideal for elevating your style when running errands or on a day out with the kids. A pencil skirt is excellent for creating simple and sophisticated office wear. Be sure to buy skirts in neutral shades like gray, brown, white, and black for easy combination with different blouses for different occasions. 
Dresses
A black dress is a timeless piece that will make you look gorgeous when attending a business meeting or other formal event. So invest in one or two pieces you can pair with blazers, flat or heeled shoes, and statement accessories. 
Your dress collection should include midi, mini, and maxi casual dresses. These dresses are versatile, meaning you can create a stylish look with little effort. For example, you can wear a maxi dress with different accessories, hairstyles, and sandals for a casual look or heeled shoes to elevate your formal style. A maxi dress is also easy to layer with a sweater and wear with boots to transition to the cold weather. 
Leggings and Sweatpants
The modern mother wants to look chic and feel comfortable while raising kids, managing work, and running errands. Creating the workout or athleisure look is the answer. If you're a busy mom, invest in a pair of leggings and sweatpants. These workout clothes are easy to wear and offer comfort. 
A neutral color palette should be your first choice when buying leggings and sweatpants. But don't be afraid to try a bold hue if you want to mix and match your workout outfit. Wear your leggings or sweatpants with a t-shirt, crop top, or sports bra, and layer with a hoodie or denim jacket for a stylish casual look. 
Comfy Shoes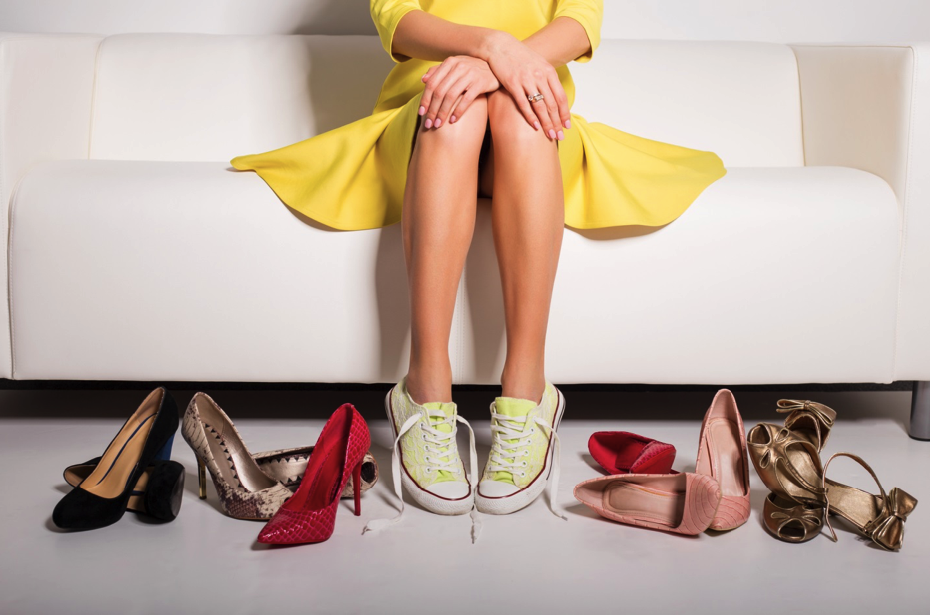 A comfortable pair of shoes is a must-have in a mom's wardrobe. Your shoe collection should have versatile sandals you can wear with different outfits during summer. You should also invest in flat mule shoes, ankle boots, and sneakers. Depending on your style preferences, you can pair your shoes with different outfits to create chic and comfortable looks.  
Statement Accessories 
Aside from clothes, having a few statement jewelry pieces to accessorize your outfits is crucial. Think of classic hoop earrings, a watch, gold-coated or silver necklaces, bangles, and multi-colored bracelets. Crossbody, tote, and market bags are other must-have accessories. 
A crossbody bag is designed to carry mom essentials like diapers, wipes, and a cell phone. It's an excellent addition to your casual outfit for night outs with the kids. A market bag can complement your look and is easy to maintain. Also, invest in a hat, sunglasses, and scarves to create interest in your overall style. 
Between caring for the kids, managing work, and handling household chores, the modern mom has limited time to focus on fashion. Too often, mothers throw on the first outfit they come across. However, busy moms can look stylish if they invest in the correct wardrobe staples. Consider buying high-quality jeans, t-shirts, statement blouses, skirts, blazers, hoodies, and classic accessories.