Being a mom is perhaps one of the most, if not THE most challenging job in the world. Bearing this in mind, it's perfectly logical that moms rarely have time to pay attention to their style and how they look. But all of this changed recently when even moms began rocking some fun and fashionable outfits, raising the bar even higher. But how is it possible to tend to all the responsibilities and routines of your children while still looking good? A woman knows best and there are several tips and tricks that you can take out of your sleeve once the opportunity arises. Take a look at just some of the ideas to elevate your look even though you're a mom and probably have zero time for working on yourself:
Start with proper skincare in the morning
Make sure that the first thing you do is wash your face the minute you wake up. Keeping your skin clean from the moment you wake up is incredibly important for your face in the long run. Also, since morning is the best time for you to do some proper skincare, make sure to exfoliate a couple of times a week, and moisturize regularly. This does not take a lot of time, and every mom can do it. And be sure to use quality products; for instance, Hyland's Clear AC contains homeopathic ingredients. As a result, it will give your face the freshness and elasticity it needs. One thing to bear in mind here is the brand of the products you will choose – always go for a high-quality brand or make a cool DIY moisturizer.
Mind your hair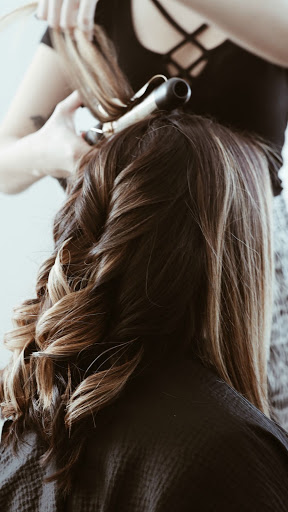 Photo by Baylee Gramling on Unsplash
Her hair is a crucial feature of any woman, regardless of her age and her profession. Every woman takes pride in her hair, and sometimes, having kids and plenty of other responsibilities can take its toll on the overall look of your hair. Washing it regularly is one of the rules that you have to follow. When you blow-dry your hair, make sure to dry your roots only in order to give you hair volume. However, having perfect hair requires some time and devotion. As a mom, you probably have a lot of other things to do rather than making yourself hairstyles for several hours. However, there are fantastic options such as great hair extensions from companies such as Lush Hair that look incredibly natural and can save your look in just a couple of minutes. Nobody's going to notice that you're wearing hair extensions.
Take a look inside your wardrobe
As far as clothes go, things are a bit different. First of all, if you have to go somewhere very quickly, you will probably take the first pieces from your wardrobe without thinking about whether they match or not. Well, to make sure that all of your clothes match, go with a simple look – when you buy clothes, buy simple clothes of colors that complement each other well. Another essential thing is to pay attention to the following things:
Make sure your daily clothes can be washed easily and that they do not need any special attention;
Opt for practical clothes (as discussed) by choosing complementary colors and patterns that you can match very quickly
Make comfort always your #1 priority as you will need it, especially if your child is little;
Wear clothes that are timeless and never go out of style
Some of the things that each mom should have in her wardrobe are several pairs of great fitting jeans (you can go with whichever style you want – boyfriend, bell jeans, skinny, dark, light) and simple t-shirts and tops.
Leave your makeup for the end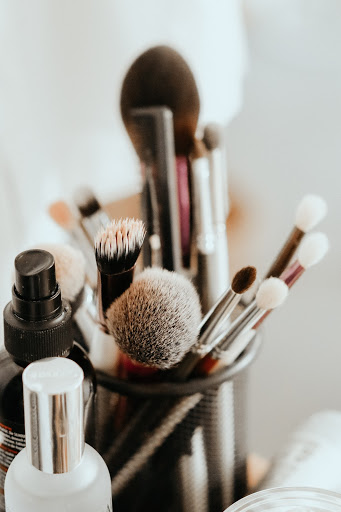 Photo by Taisiia Shestopal on Unsplash
In case you follow your skincare routine to the letter, you might not even have the need to go with a lot of make-up. Contouring and doing your makeup just the way you want it will take a lot of time, so you can go with a foundation (or a concealer) and a little bit of mascara instead. If you really want to go crazy with makeup (which we cannot blame you for as makeup is becoming a way of life), make sure to do it when you really see that you have time.
Being a modern mom is never easy, and it's even more difficult when you want to be a mom who's paying attention to the way she looks. But you have every right to do so as every woman should feel pretty and amazing every single second.