There is a distinct link with the desire of the senior people to age in place with their sense of attachment with other people in the community. They are also very keen to retain and even increase their social connection as they age which the community-staying facilitates the most.
According to different research, it is found that the seniors are very passionate and attached to the place they live in. the reasons that they cite for their attachment to the specific community include:
The extraordinary feeling and features of the communities
The warmth of the place 
The connection and chances of interaction among locals and most importantly
The feeling of safety and security living in a known and socially vibrant and active community.
However, the external representations may not be always true and most of the times these are found to be more problematic than beneficial.
Several reports of different surveys as well as the suggestions of the Philadelphia Corporation for aging there are also a few instances of personal experiences of crime. There are some of the respondents to the survey who separated these incidents from the community they live in.
The importance of it
These facts, however, highlight the significance of it and indicate that the researchers and policy need to make an effort to explore the internal nuances of a community from the outlook of the people staying there instead of relying on the statistics that only figure the problems without focusing on the actual story.
Typically, the factors that are overlooked include:
The sense of multiculturalism
Friendliness
Connection with different communities
Feeling safe and secured
Access to public transport and other community services.
Most of the time, people prefer to stay in their home and age simply due to their attachment to material things of their neighborhoods such as part of one or a couple of streets.
Other reasons cited
At other times it is found that people like to stay in their homes to age simply because they have lived in a particular house for decades together. 
These factors enable them to develop a very strong sense of connection to the physical space as well as the neighbors both. The physical factors may include anything such as:
Their gardens
Their room or
Their belongings. 
On the contrary, there are a few other respondents who said that they want to live in their homes or community and age simply because they have established a connection with the people living in the neighborhood rather than their home or living space.
This means that it is interesting that people distinguish between their house and the area which is on contrary to the literature that tends to blend the two terms instead of distinguishing them.
In short, most people want to age in place simply due to the fact that familiarity is most important for them, be it with the place or the people. For them, it is the social connection that enables them to make such a pragmatic decision whether to age in their place or in any other nursing home or assisted care living facility.
Meaning of aging in place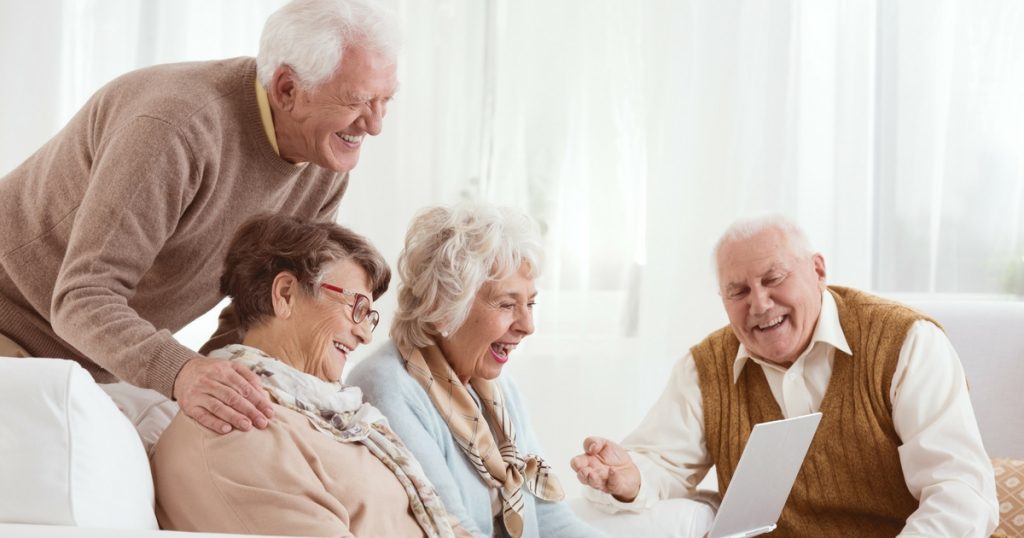 The meaning of aging in place is petty simple but the detail of it can be complex and varied. There are a few things that you should know in this regard.
Few people are often in a dilemma and ask whether or not they need to make any change when they choose to age in their place. Most of the time, changes are not needed to make. This is because such necessary changes in the home will take place gradually over time. The primary reasons to make such arrangements or changes beforehand is to:
Help in mobility
Ensure safety and prevent falls.
This is because the physical ability tends to decline over the years which is why you will modify your home as and when required. 
If you look at it in a positive view, aging in their place can be the best choice for many older adults. This is because they can continue living an independent life and lifestyle. The people who live and age in their place are often found to be more active in comparison to those who live in an assisted living facility.
Concept of assistive technology
In this modern world where technology rules all aspects of life, aging in place is facilitated with the implementation of assistive technology. This comes with several innovative ideas that will allow the seniors to stay in their own homes safely and more independently.
Assistive technology is now a popular thing that typically refers to assistive, adaptive, or rehabilitation products. These devices are designed specially that will assure greater independence to the older adults, especially those people with limited abilities or disabilities that are typically associated with aging.
The assistive technology products will help these people to do a variety of jobs allowing them to stay in their home and age as well as improve their quality of life.
Things to consider
With or without assistive technology to support you, if you want to age in place then there are a few things you should consider such as:
Make your home safe with a few modifications as well as a few structural changes but make sure that you stick to the building codes.
If you want to live in your home and suffer from a chronic disease you will need to consider the type of support required in the future. 
If you want to stay in age and hire the service of in-home caregivers or companions to make sure that you research them while you are still active to do a little bit of net-surfing and running about.
Always hire the service of a geriatric care manager to understand the risks, evaluate and coordinate the crisis interventions. Also, make a proper care plan including transportation and always discuss your plan with the other members of your family. Also consider things from the financial aspect as well as your health concerns, physical or mental, to create the best plan.