The whole situation with the coronavirus isn't exactly ideal. People have to spend more time indoors than ever before, and shopping for decorations is limited. You're pretty much stuck with what you've got, and no one is inspired by looking at the same rooms all day, every day. Even in these tumultuous times, decorating your living room is as important as ever. In fact, it's something you'll need to not go crazy from being indoors all day. Luckily, there are some clever ways to redecorate without needing a lot of shopping or effort. Here are a few that might interest you. 
Bring a bit of nature inside
People didn't get enough outdoor time as it is, but the current situation is turning out to be even worse. Spending time inside is the norm right now, and there's a severe lack of fresh and natural environments around us. Luckily, there's a way to bring a little bit of that natural freshness inside your home.
Potted plants can be real life-savers when you need to stay inside for a while. They let your house breathe and make it feel livelier. The soft green hues of leafy plants help you relax and focus, and research has shown that they also affect peoples' stress levels. Add a few of them in your living room and it's going to make your home feel more comfortable. 
Rearrange the living room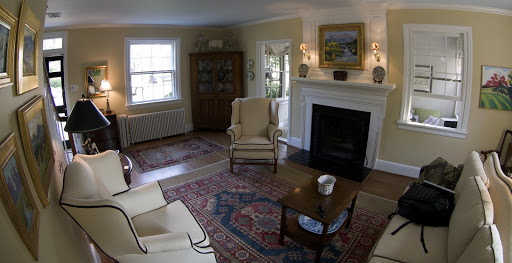 During isolation, you're probably going to be spending more time in your living room than anywhere else. It's where all the entertainment is, and it's where you'll interact with your family. Being there more than usual is going to have you sick of the room in no time. Switching things up would be great, but you can't really go out shopping for new things. 
On the other hand, you could always make some changes without introducing anything new. Rearranging the furniture works well to freshen up a room. Instead of having everything centered around the TV or entertainment center, you could create a chic chaotic arrangement with the furniture. You could also make a coffee table the focal point of the room. This will make it easier to get people into board games or cards. It's something that would do everyone some good when they get bored of isolation.
Add tasteful touches
While you can't make enormous contributions to your home's design, there are still a few small details you can add to your rooms from time to time. Something that adds a little flavor and personality will make spending time in these rooms more tolerable. 
Rugs are a great place to start. They make any room feel cozier and their colors and patterns can really draw your attention. Since you can't go around flea markets and shops to check them out, looking for modern rugs online would be a better option. You can find rugs that fit any kind of home design. You'll find everything from chic and messy-looking rugs to clean and sleek rugs that would work well with a minimalistic design. 
Candles are another addition worth introducing to your home. They can create a nice atmosphere that changes the feel of a room. Let's not forget about the romantic aspect as well. You can have nice candlelight read in your living room and feel like you're in a chic café. Plus, candles aren't hard to come by. You can find the most diverse scented candles on the internet. Think about the atmosphere you want in your home and recreate it with the wonderful smell of candles. 
Put emphasis on the windows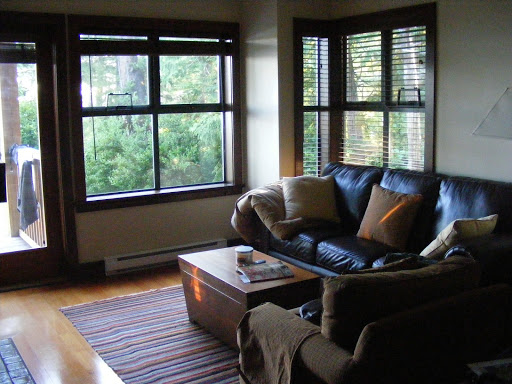 Since we're all yearning for a little more fresh air in our lives, windows and balconies are this year's saving graces. If you haven't been spending a lot of time there before, you certainly are now. It might be time to make them a little more comfortable and attractive while this whole situation lasts.
Take the clothes hangers out of your balcony and put a few chairs up. Enjoying the springtime on your balcony won't be equal to going outside, but it's as close as you can get. Take some of those candles and use them at night, it's going to make for even more of a cozy environment.
Being cooped up inside probably has you wishing you had bigger windows to let even more air inside. Try to free up space around your windows and spend more time there as well. Keep them wide open and add a potted plant on it. It's not much, but it's going to freshen it up. 
Conclusion
Just because we're all isolated inside doesn't mean our houses have to be less attractive. You should do your best to make use of this situation and spruce up your home as much as possible. Even without any external additions, you can still decorate your home to your tastes and make the time you spend inside more interesting and comfortable.