Sometimes things go immensely busy for moms with kids. It's really easy for moms to get pulled into work and kid's responsibilities, it can be quite overwhelming and exhausting so it's important to recognize when it's time to step back and recharge your emotional and mental tank. During hectic times, the best thing you can do for yourself is to pull back and spend some 'me time' with yourself alone. Check out these 7 pampering ideas for moms!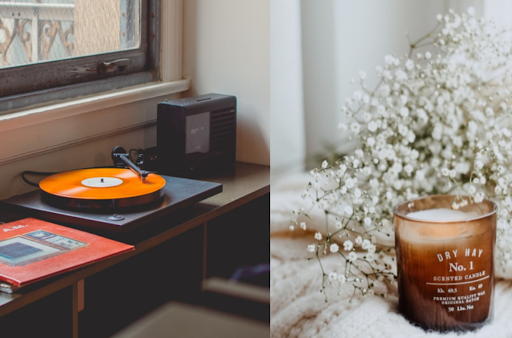 Relaxing music and candles
Setting the right ambiance makes all the difference when pampering yourself. Lighting up your favourite scented candle and putting your favourite relaxing music or song can really step up the mood.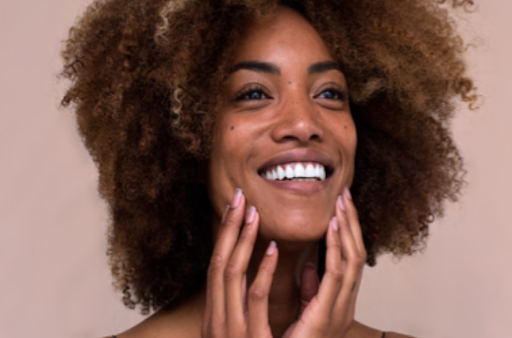 Skincare routine / facemask
Moms are always doing a hundred and one things and nothing on that list is for themselves. They tend to forget to take good care of their skin, so catching up with your skincare routine is a crucial step. 
Remove all of your makeup with an oil-based cleanser and then follow up with a liquid cleanser to get rid of the excess oils, dirt and makeup residue. Steam your face for 10 minutes to open and cleanse pores. After steaming your face, start exfoliating your face to remove dead skin. Then Follow up with deep moisturizing and calming face mask to keep your skin hydrated. Rinse your skin with lukewarm water and apply your regular moisturizer, lip balm, and eye cream. Consider purchasing a CBD facial serum to plump your skin and keep it looking spa-fresh longer. When choosing a serum for your skin, make sure that it contains squalane and retinol. The squalane provides moisture to the skin, mimicking natural human sebum keeping it supple, clear and healthy-looking, and the retinol has very powerful anti-aging properties which can reduce the appearance of aging including fine lines and wrinkles by boosting collagen production.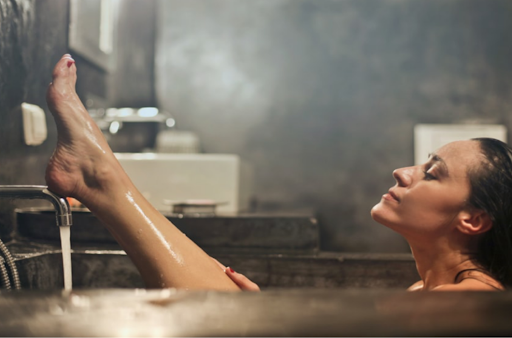 Run a hot bath
Running after the kids all day is a tiring job so a hot bath will definitely soothe your tired and aching muscles. Mothers tend to get less sleep especially new moms so taking a hot bath will improve your sleep, lower blood sugar, and blood pressure, it reduces anxiety and also decreases migraines and headaches. By turning your bathroom into a mini-spa with soothing instrumental music, placing flowers around the tub and scented candles, you want to fully relax your senses and enjoy your bath experience. You can also scatter some bath salts into the water which helps to promote blood circulation and aids alleviate muscle tension and inflammation. Following a long soak in the bath, give your body a good scrub using a body mitt for deep exfoliation and then follow up with a long massage, using your favourite body oil.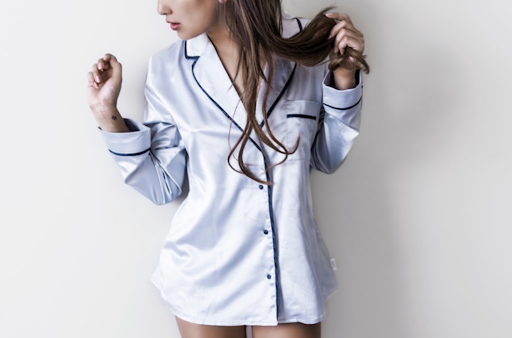 Wear something comfortable
After a long day of running after the kids, doing housework and more work responsibilities, you must unwind and what a better way to unwind than changing to something comfortable. You must allow your body to feel free without restriction so putting on a fresh set of comfy clothes. the first thing that comes across my mind when the word comfy pops up is PJ's so putting your favourite set of pyjamas, lounge around the house as comfortable as possible. Silk pyjamas are recommended because it keeps you warm when you are cold and cool when you are hit.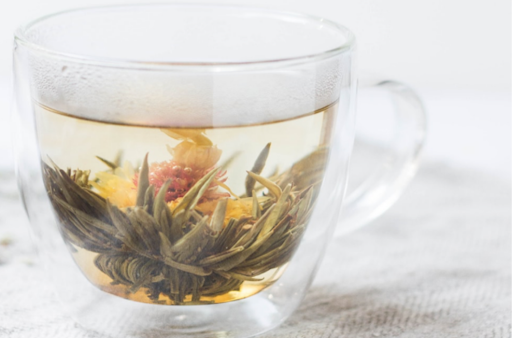 Herbal tea
Nothing can beat a naturally caffeine-free, herbal tea after your bath, it will definitely relax and calm your mind. Herbal teas have many beneficial properties: it improves digestion and boosts the immune system, reduces inflammation, relieves stress and anxiety plus it's great for healthy young-looking skin. 
Tempted to give a herbal tea a try for yourself? If so, why not invest in a herbal tea infused with kava. There is a lot of research out there to suggest that kava-infused teas can support sleep, and even relieve anxiety, depression, and muscle tension. Accordingly, you can learn more about some of the different potential benefits of kava by doing some research on websites such as https://kavaguides.com/ for instance.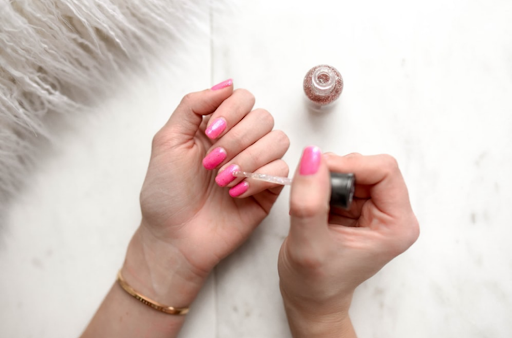 Paint your nails
Getting your nails done can make you feel on top of the world, so why not go out and choose a pretty nail varnish in a colour you love or maybe go all out and try a bold colour that you haven't tried before. Why not? Oh yeah and don't forget about your toes! You can also give your hands and feet a good massage.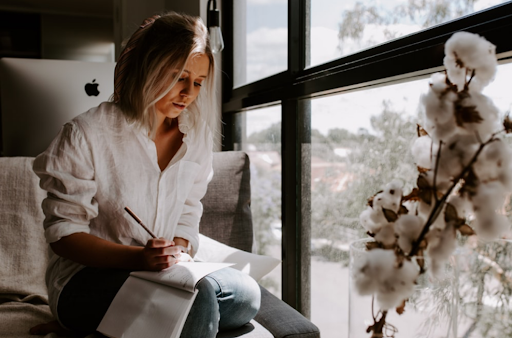 Writing your thoughts
Moms are usually busy and have a lot on their plates to think about and that's why it's really important to start writing regularly. It gives you a time to reflect back on your thoughts, feelings and things your grateful for and putting it on the page will provide an outlet for what's on your mind.