We all know what man caves are—peaceful spots where guys can gather, relax, enjoy action movies, play video games and grab a few beers away from kids and wives. We will not tackle the problematic nature of man caves, but just ask this one question: "Who allowed men to monopolize that"? Most women would love some alone-time or girl time with friends to relax, recuperate and spend time on their hobbies. So, women, forget about man caves and get on board with she sheds! Want to know more about this new thing just for girls? Here's how you can design your own she shed and make your man super jealous.
Dedicate a spot to your shed
While man caves usually take over the basement or car garage, she sheds are all about the natural environment. If you have a large garden, you won't have any trouble finding a nice secluded spot for your shed—just look for a spot that's surrounded with trees, grassy plants and vines. The greenery will give you a gorgeous view and allow you to enjoy your space both when you're inside and outside. You can also bring nature inside, with your decoration, but if you find a good spot surrounded by plants, you'll achieve that coveted fairy tale vibe!
Make a list of priorities
Before you even start thinking about your shed and the décor, you need to make a list of priorities. If you're planning to spend your time in the she shed reading, watching movies with your girlfriends of DIY, you'll definitely need electricity. If you want to use it for morning yoga and evening meditation, you'll need good noise insulation and plenty of natural light. Think about how you're planning to use your space and make a good list of things your shed must contain. This way, you'll get to choose the right size and shape for your shed.
Build your shed
You can renovate your unused garage or do some work on a utility shed. Remember that your space doesn't have to be super huge, especially if you want to use it for relaxation and solo you-time. If you don't have a space to claim, you can check the internet to find a perfect shed for you and your needs. Today you can find all sorts of sizes and styles of sheds, so find something that will give you enough space for your activities and provide you with comfort. Most new sheds are very easy to erect and customize, so you'll not have any problems with this step.
Start decorating
Once you have the space ready, you can start the fun part, decorating! This step allows you to be as creative as you want and add touches of coziness, practicality and personality. Start with repainting the space and giving it that homey feel that will inspires you to work and motivates you to relax and unwind. If you don't want to spend a lot of money on new furniture and decoration, you can hit yard sales and thrift shops and find amazing items with plenty of character.
Boost comfort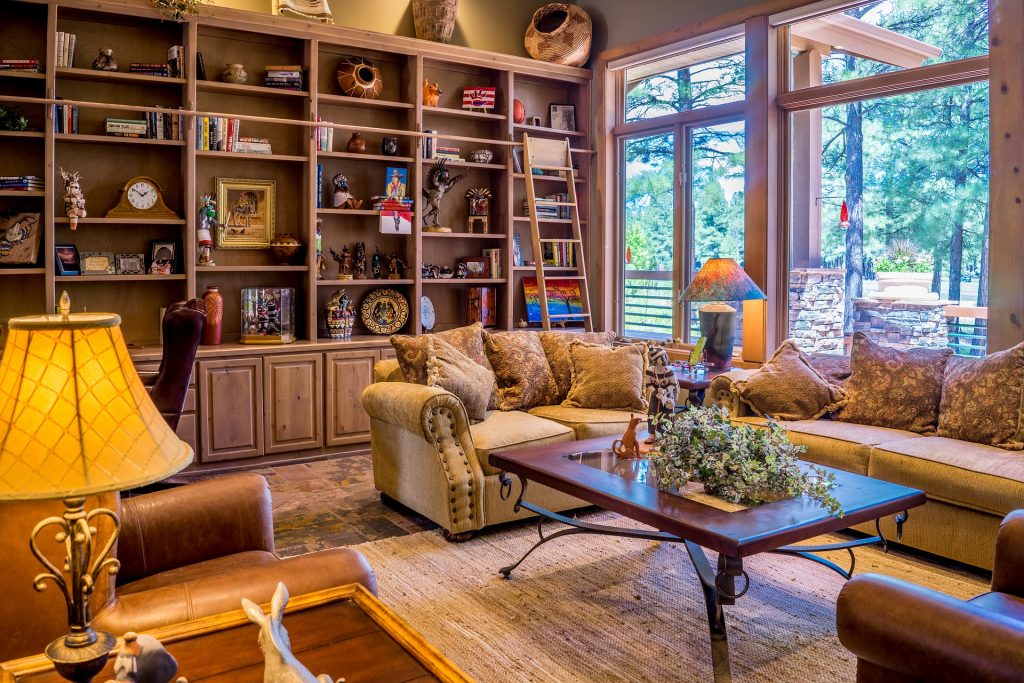 She sheds are all about comfort, so consider this: get an L-shaped sofa and cover it with fluffy soft pillows and make space for a bean bag or two to accommodate your all friends. If your space is tiny, you can go very tropical and choose to install a hammock. Cozy blankets and warm rugs are a must, especially if you're aiming for a very chic, Boho vibe. Put a small central table near, so you can always have your cocktails and remote at arm's length. How does Netflix and nap sound to you?
Give it personality
Your she shed needs to reflect your personality, so give it some style. If you're outdoorsy, build a little patio and some outdoor furniture for catching the sun. If you love gardening, fill the space with your fave plants and flora-inspired decoration. No matter what you choose, you'll certainly find some accessories that will complement that space.
Don't neglect safety
Finish off with a few safety features. Add a smoke detector, ensure your wiring is safe and your roof is in top shape. After all, your she shed should be a place of relaxation and comfort—you don't want to find yourself worrying about the security of your things and your visitors.
Once you're done with design and decoration, it's time to enjoy your private piece of heaven. Who says men should have all the fun? You deserve to relax and unwind from time to time, no matter if you're an aspiring businesswoman or a stay-at-home mom.