One of the favorite ways to enjoy the sun, good company, and even fashion, are pool parties. Surely, all of us attend at least one during the summer. This time, we are bringing some of the trendiest bathing suits for pool parties that you can wear next season.
The elegant one-piece swimsuit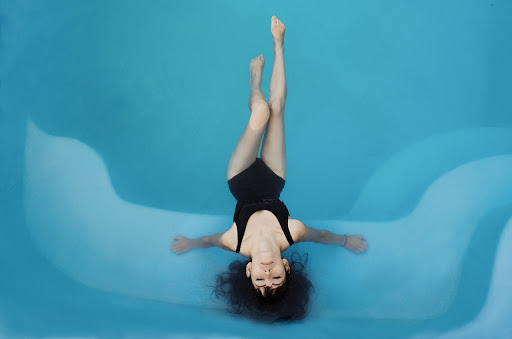 One of the best choices for a pool party, especially if it involves food and a more elegant atmosphere is a one-piece. One suggestion we have for you is a one-piece swimsuit that has some interesting details on it. Little bows on the shoulders, straps, or even off-the-shoulder ruffles are pretty trendy this season, and we have no doubt they will still be cute for summer 2020. Soft, pastel colors or bolder tones like red, yellow, and green will look chic, or you can get a more elegant option and choose black or white. This kind of one-piece will look good on everybody and you can have fun with the design and choose the ones with open back or deeper V neck, which is another trend we all love. Even brands like Victoria Secret have gotten on the body positivity train and hired models that wear these pieces so fashionably, so they can be your inspiration as well.
Chic, classic bikini tops
Choosing the right top is one great way to look chic, pool ready, and still appropriate for a party. You have heard about triangle bikini comeback we are sure. They are easy to style and wear with any bottom, they are comfortable, they dry easily, and are very trendy, especially for a pool party. Just throw some see-through cover-up and you will be ready to go. Animal print, florals, and bright colors will surely make it the centerpiece of your outfit. Your pool party outfit should be practical, and since we doubt you will go wearing just a bikini, here is how you can combine the two styles. A cropped swim top will look like a regular crop top you wear with shorts and skirts, so it can double as both a bikini and a cute shirt. If you wear some airy, summer shorts, you will get a casual, trendy look, that looks good on any body size and shape, and what is best, you will be ready to take a dip at any time.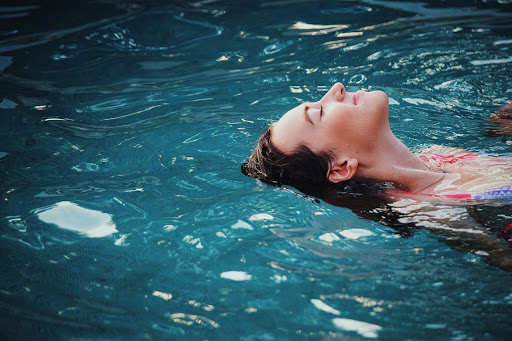 Universal high waisted bottoms
Not that long ago, curvy girls felt like they had to cover their bodies, especially for pool and beach parties where everybody is wearing a bikini. Well, thankfully the fashion community and brands have started making lines that make everyone feel comfortable and sexy. One such piece is definitely a high waisted bottom. It hides all the imperfections you want to hide and it accentuates your waist. The designs are endless, and we would recommend some of the bright colors like blue, pink, or red. Or you can play with colors and patterns and choose florals, stripes, or polka dots for a retro vibe.
Chic wrap bikinis
Another style that fits skinny, muscular, plus size, and curvy girls is a wrap bikini. Again, it helps you emphasize just the parts you want because it is normally made of thicker fabric that acts like a body shaper, plus it looks super interesting and chic. Since it has details, we recommend a simpler design for a pool party like an all-white or black bikini that you can style with big sunglasses or a hat to make it stand out even more. You can choose thin or thick straps that go all around your body or just below your breasts because every style is trendy, so you won't go wrong.
Pool parties mostly require outfits that can double as a bathing suit and your regular pool-hanging outfit. That is why we have tried to take the trendiest swimwear for the next season and show you how to wear them regardless of your body size and shape.