It's completely normal to experience a lack of inspiration at some point in your life.
You are not a machine that can produce creativity all the time. However, there are many different ways to find inspiration almost anywhere you go.
Luckily for you, we live in a time where information is available anytime and anywhere, making it much easier to find inspirational ideas.
You simply have to know where to look, and once you start searching for it, you will see that it's actually everywhere around us.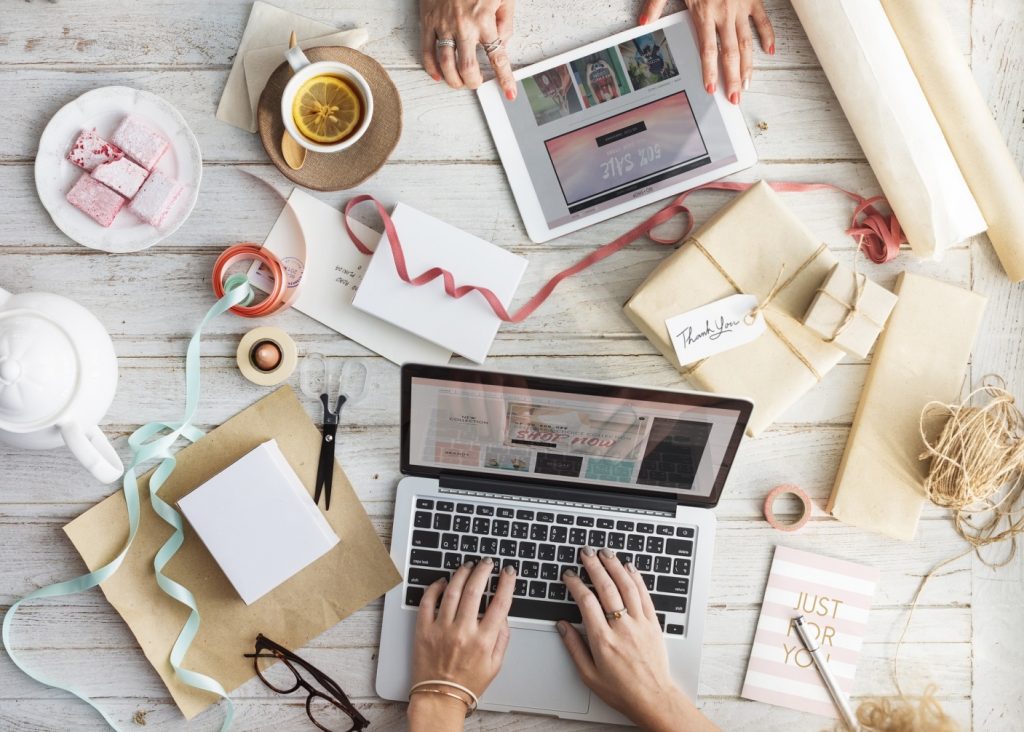 Pinterest and Instagram are probably the most used platforms for inspiration. They are perfect for getting new ideas and inspiring you.
People who like crafts and creating ornaments often find themselves in these kind of situations.
They can be challenged to think up some new techniques and original designs, and that can be difficult when creative thoughts just won't come to their mind.
Fortunately, there are quite a lot of things you can practice that will get you out of your creative rut.
Just start!
Inspiration won't come to you if you just sit and wait for it. Many people wait for inspiration to come and then begin, but you need to get up and force yourself to start creating.
Get a simple box and start gluing and stitching supplies on it. Just do something…
It doesn't matter if it doesn't look as beautiful as you imagined it to be or if it doesn't have any purpose. You just need to trigger the creative process and you'd be surprised how much inspiration you can get while you are creating.
Create daily
Creating something small every day sounds easy, but what if you don't have inspiration to do it?
Every day, even for just 15 minutes, you need to take the time to create anything in order to form a creative habit. That creative habit will spark a whole bunch of ideas which will then generate even more ideas.
Robyn McClendon, a nationally known artist from the US describes how much she gained from forcing herself to create a collage a day for a whole year:
"This 365-day project has made me more prolific, and I am never at a loss for ideas. Every day, every page, I have new creative inspiration, and by the end of the year I end up with 365 new ideas that generate more ideas."
Keep a notebook close by
Inspiration may come at the most unexpected times, so you need to make sure to write it down as soon as possible, or else you might forget the idea and never create the piece you thought of.
This can mean carrying a notebook with you or using a phone app to record ideas, either through voice notes or through written notes.
Find something that relaxes you
Crafts don't necessarily mean you have to create something beautiful or functional. Many people craft just to relax and calm down after a long day.
It's great for taking your mind off of things and focusing your mind on creativity. Knitting is a great example because it can keep you centred due to its rhythmic movements.
It's also a great way to express your creative side and create something that you can use to decorate your already made ornaments or make new ones from scratch.
No better inspiration than gift-giving
If some of your friends or family have a birthday coming soon, think about what would really make them happy and try to create it yourself. That way, the present will be much more personal and intimate.
Use the holidays
Inspiration is almost inevitable to find during the holiday season. There are all kinds of different materials, both natural and artificial, that can spark creativity in anyone.
Use crafts to brighten up your home for Christmas, decorating the table for Thanksgiving dinner, or making baskets for Easter eggs.
Keep your supplies organized
Finally, inspiration comes, but you have to dig up all the materials, rearrange your furniture to set up your crafts table and the lights.
It's difficult not to lose the inspiration or the determination to create when you have to spend 30 minutes organizing your creative space.
By keeping all your arts and crafts supplies organized in one place, you can start at the same moment you get your inspiration without losing your energy and willpower.
Join a community of like-minded people
You'd be surprised how much communicating with other people who like crafting their ornaments can ignite your creativity.
Sharing your ideas and visualizing them with a group of friends can help you get inspiration for many different crafts. They can also give you great advice for supplies and techniques that will make your home-made ornaments even more beautiful.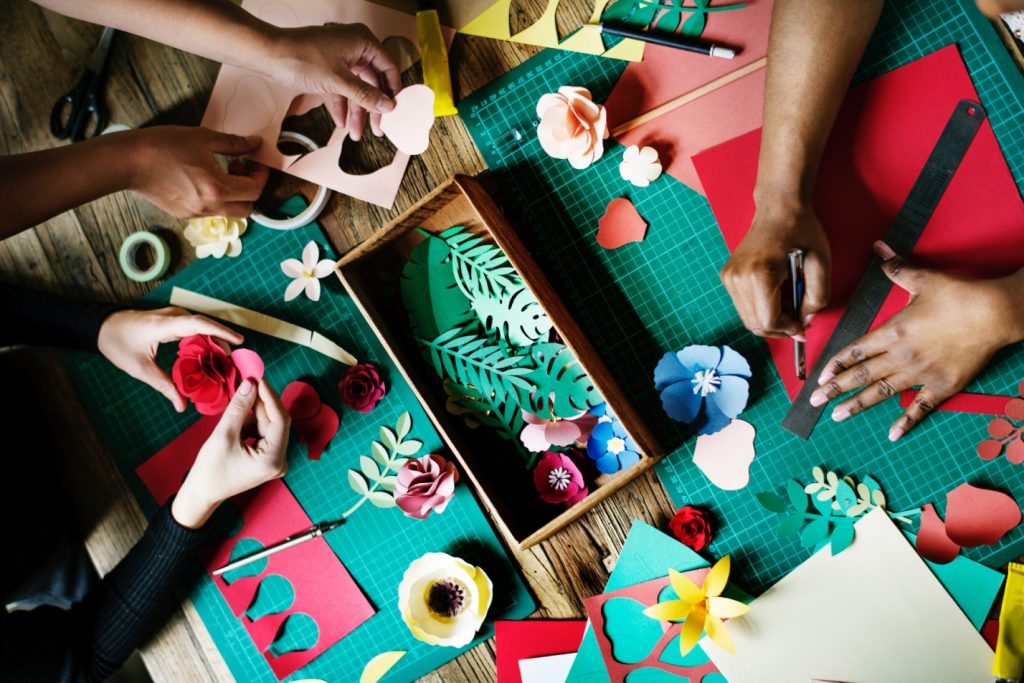 Visit art and craft fairs
There are many art and craft fairs you can visit where you can find the work of extraordinary artisans and see how they used various methods and supplies to assemble ornaments you haven't previously thought of. You can find out about these fairs through a quick online search or check out your city calendar.
Take an art and craft class
Taking some classes will not only provide you with new techniques, but it will also stimulate your creativity and help you with coming up with fresh ideas. You can always use these ideas and the things you learned to find inspiration for creating new types of ornaments and crafts.