Besides the loving members of the household, it takes certain elements to really make a house a true home, a place where you feel most at ease, where you can calm your mind, improve your mood, energize and decompress. Your home is the extension of your personality – you need to add elements that mean something to you and that can make you feel cozy. So, what exactly could you do?
1. Beloved photos
Our loved ones always need to be close to us, and there's no better way to do it than to surround ourselves with their pictures. Whether they are photos of your family members, friends, pets or memorable journeys and events, those photos are what will add personality to any room. If you don't want to drill into the wall, you can print large-scale posters and simply lean them against the wall, or you can hang several photos on a piece of string and place it over the mirror. The possibilities are various – find your own style by displaying the photos.
2. Bring the nature in
Nature is a part of us and we should constantly try to get closer to it (or to say, get back to it). Fill your home with plants that you find lovely and easy to maintain. Whether it's flowers, foliage, cacti or simple herbs, get the plants that attract you and let them bring the outdoors in for you. There are tons of ways plants can decorate your home. And don't forget – they help you ease your mind and clean the air, too.
3. Choose how you want your home to smell
You know that feeling when you're away for a couple of days and when you come back, you instantly know you're home the moment you enter through the door? That's what specific smell of a home can do to you. In case you don't smell anything when you enter your home, find some fragrance that you like or some fragrant plants and let their smell soothes you whenever you come back. It's a great feeling.
4. Create a nook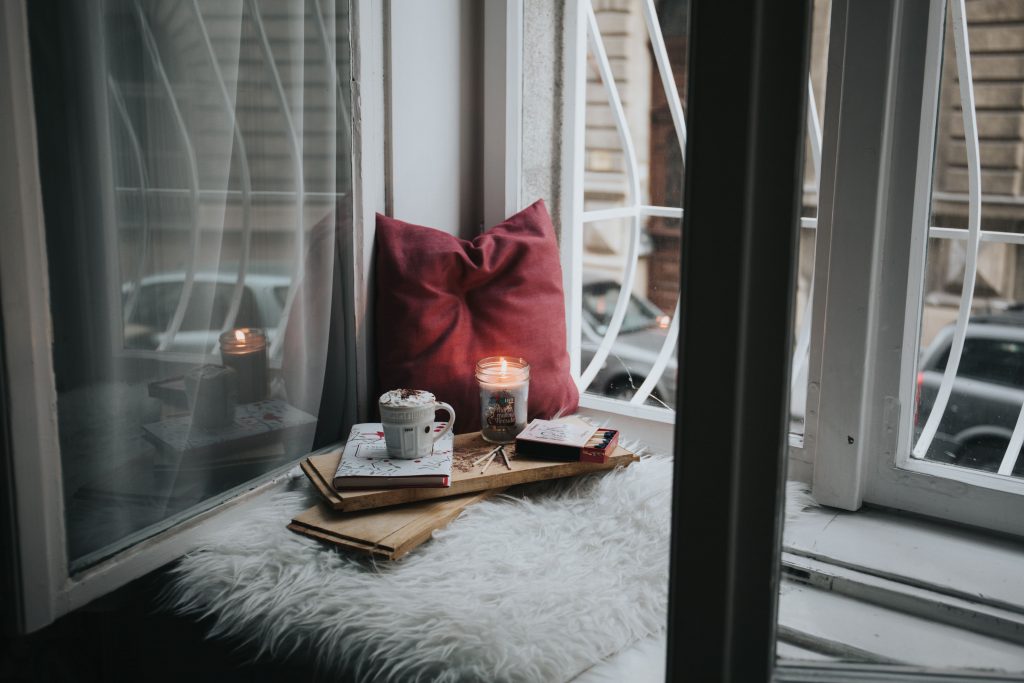 A nook is an incredibly inviting spot in every room. If you have the space for it, push a twin bed or a simple sofa against a wall and decorate it in a specific way. Put several blankets on it and some designer pillows (or maybe you could make some on your own!). Make it as comfy and soft as possible. Place a coffee table near it with a soft light porcelain table lamps and decorate the wall around it with calming paintings or interesting decorations.
5. Have a gym room
To be able to stay fit and let out the steam whenever you need it, it's important to provide yourself a space for exercise. You can have a room with exercising equipment, but it's even better if you can use your basement for creating your personal gym. Some homeowners find it easier to ask help from companies like Impecca Build to equip their basements to become a true private gym. That way, people can let go off the negative energy inside their homes whenever they feel stressed and anxious. It's what having a home is all about, right?
6. Be generous with soft textiles
Soft textiles look inviting, comfortable and homey. When choosing rugs, opt for plush, heavy rugs or have several of the thinner ones and layer them around the room. Choose deep, soft furniture and place floor pillows in the corners or near the coffee table. Soft ottomans and benches also add to the ambiance of a cozy room.
7. Colors matter
The color of the walls and furniture can incredibly influence the overall feeling of the room. To achieve a cozy and soothing effect, opt for a gentle, light palette for the walls, from white and beige to light yellow and blue. Pastel colors go well with almost everything and they have a positive and calming effect on us. On the other hand, dark warm colors like dark red, wood, and dark green are perfect for wintery evenings as they remind us of Christmas, and that feeling never gets boring.
8. Warm light everywhere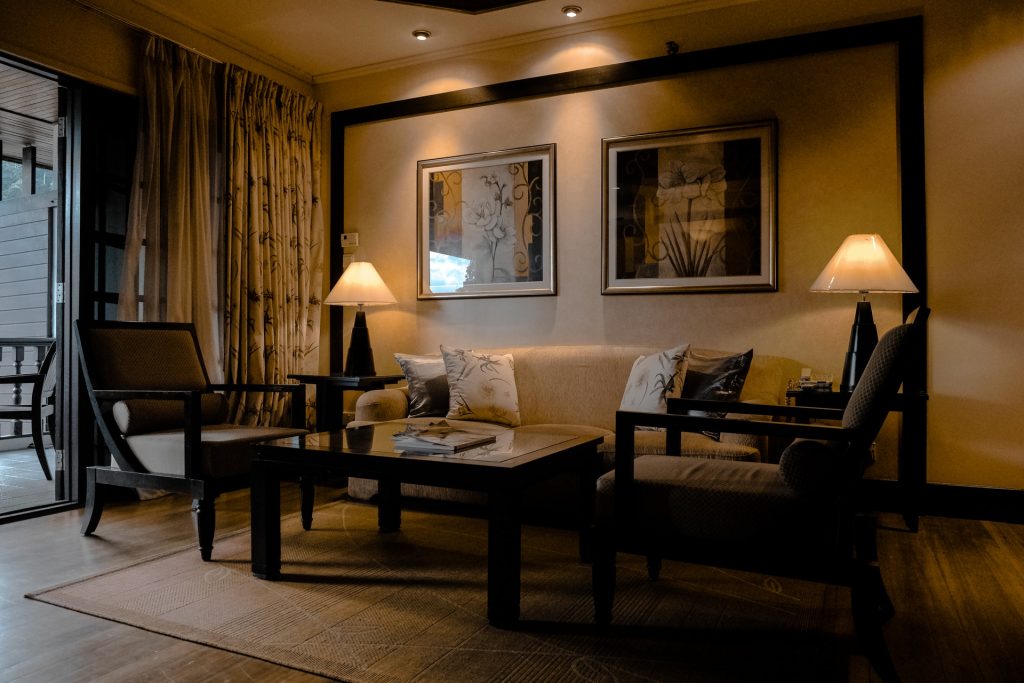 When buying lamps, always choose the ones with warm lighting – they are better for your eyes but they also add to the relaxing atmosphere. Besides lamps, why not hang string lights on the curtains or place them on a chest of drawers? Just because it isn't Christmas, it doesn't mean you can't enjoy romantic, holiday atmosphere every night.
Final words
Your home should be your sanctuary, so pay attention to every detail and every room. You need to feel stress relieved when you come back home after the hard day at work, that is the most important thing. And, it's the details that make a true home. If you do that, you will feel relaxed and happy from the moment you step into it.
About the author
Sarah Jessica Smith is a young blogger from Sydney. She is in love with life and all the things that can make her daily routine easier. She loves to write about home improvement, lifestyle, and all the small things that make life such a great adventure.