Before the 1980's, 3D printing would have been thought of as something fresh out of a Sci Fi film. Now this futuristic technology has become mainstream. And by 'mainstream', we mean the sky is the limit to it's potential. Even NASA is using 3D printers to produce spare parts for the International Space Station (ISS).
It may come as a surprise, but the next major avenue for 3D technology advocates is education. 3D printers are already being introduced to our kids' classrooms and are proving a roaring success. So what's it all about?
How It Works
One of the most common questions is what can you actually make with a 3D printer. The answer? Virtually anything you like from toys to delicious cakes. First you create your 3D design using computer software. Then the machine will build it, layer by layer. The process is so advanced that 3D printers can even create "objects within objects", or products that have moving parts such as wheels and hinges. The best 3D printer reviews are a fascinating read, and describe the vast array of creations that these machines can achieve. It's all pretty mind-blowing stuff.
Why Use 3D Printers In Schools?
Since 3D printing has become affordable, this has given schools the opportunity to trial and engage with state of the art technology. It offers our kids the chance to learn about engineering in real-time. Each child will be able to design, build and road test their products in the same way as if they had come off the manufacturing line. Products can even be designed using smartphone apps and tablets, which makes it easier and more convenient.
That's not all. 3D products and processes are an ideal way of explaining complex concepts in a simplified way. By being able to see and touch an object, children are more likely to be engaged, facilitating their learning.
More than anything, 3D printers are likely to play an integral role in giving our children invaluable skills from a young age, and even inspiring future careers. This doesn't just mean technological aptitude. Learning through trial & error, confidence building, and cooperating in design and manufacturing are key social skills that make for a successful future.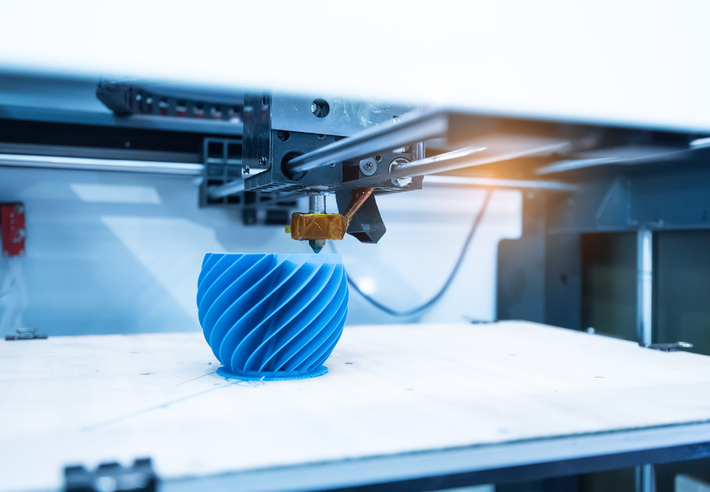 Having said that, there remains a lot of curiosity about 3D printing, and some concern. Many schools still do not have the full administrative capacity to embrace the technology, which means that it is still not widely available. Other barriers include costs of materials, control in the classroom and a lack of vision in how to integrate the technology into the curriculum.
The good news is that with proper planning and vision, all of these challenges can be easily overcome. As studies continue to endorse the benefit of 3D printing technology to society, the time is right for all of us to learn how to make the most of it. By using it wisely, we can help our children become independent, imaginative and social citizens of the world. 
This article was published in cooperation with www.thegadgetnerds.com