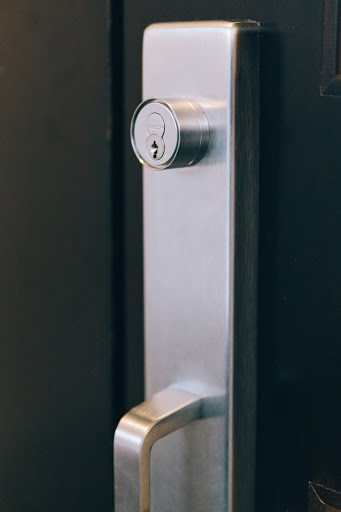 Not even in our wildest dreams (or nightmares) did any of us expect the current situation: a pandemic of the dangerous virus, social distancing, quarantine, and shortage of toilet paper. While there aren't many things that we can do but practice caution and wash our hands more often, we should take our own safety seriously. All of us happen to be spending more time at home than ever before and this is the reason why we should make an effort to make it a lot safer. Here's how you can do just that:
Change your habits
You wouldn't believe how reckless people are when they feel comfortable. After a while, we all get lulled in the sense of security in our neighborhoods and let our guards down. As nice as it is not to feel worried all the time, you should still adopt some good habits and be more alert. Locking your doors is a must, as well as locking your garage and back doors. Do this even if you're only going out for five or ten minutes. Also, it's a good idea to keep your valuables out of sight; you don't want people who look through your window to notice how many valuable pieces you have in your house. Keep such things in a safe or in a safe and inconspicuous hiding place. 
Light up your garden
When you light up your backyard and your garden, you are instantly making your property more secure. This is a great way to show off how beautiful your garden is and how good your gardening skills are, but more importantly, you will be able to see if there's anything or anyone suspicious outside. Romantic fairy lights may look lovely, but aren't exactly useful, so try to get lights that work as motion sensors too. While these might light up when there's a dog or a cat walking through your garden, they will also alert you if anyone approaches your home in the night. Of course, you will have to test them regularly to be sure they are working properly and replace the burnt-out bulbs. 
Secure your doors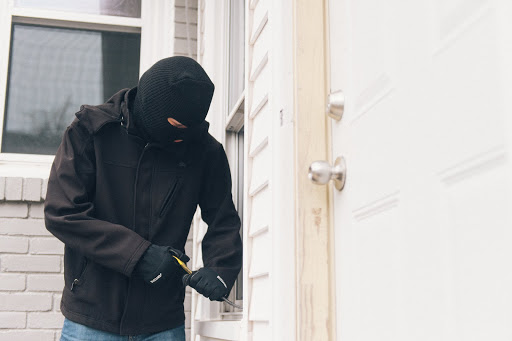 We already mentioned the importance of locking your doors, but now we'd like to talk a bit more about door security. Do a quick inspection to ensure that all of your door frames are strong and that your hinges are protected. In case your door has a small slot, you have to make sure that nobody can reach in and unlock them. Luckily, there are many ways you can additionally secure your door, like installing a deadbolt or smart locks. If you notice some lock problems, don't try to fix it on your own – professional lock repair service is a much better and safer choice. Also, you could add a video doorbell because that way, you don't have to come up to the front door at all to see who's out there. 
Install security cameras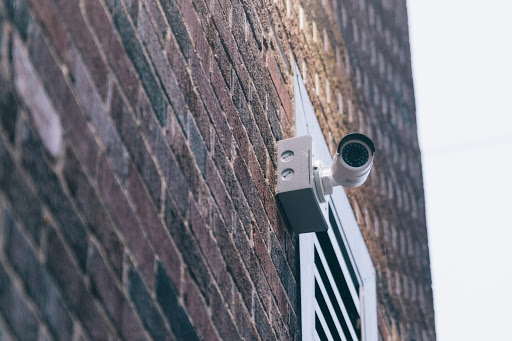 Speaking of video doorbells, security cameras for your property are probably one of the best investments you are going to make. Not only will burglars be deterred by cameras, but those who still dare to come close to your home will have evidence against their foul behavior, and you will have the means to bring them to justice. The simplest way is to have cameras that are already a part of a security system, but you can also get some that work on their won. Whatever you decide to do, try to get cameras that have a mobile app as well, so you can access it from your phone at all times. If you're planning on installing cameras outside, they should have motion detectors so they don't record when nothing's going on, and their casing should be weatherproof to protect them from the elements. 
Adapt your windows
While people are usually very careful about locking and securing their downstairs windows, they don't do the same with their upstairs ones. Even if it would take a lot of effort to reach the upstairs windows from the ground, you shouldn't leave them unprotected.  If you like to open up your windows because it gets stuffy and hot inside during warmer months, it might be a better idea to get different windows: awning, casement, or slider ones, and to do a bit of research to see what are the best ways to secure them so they can't be opened from the outside. Also, you can install window security bars because these are inexpensive and efficient. 
Setting up security measures in your home is by far less fun and exciting as it is to decorate it, but it is essential nonetheless. When you are confident that your home is secured, you will feel better and be able to relax and enjoy the time you'll be spending indoors. Fear and stress are terrible companions, and even though this is a difficult time for all of us who aren't used to being indoors for so long, there are many things you can do to turn your home into a real safe haven.