This summer may look a little different than last year's with the end of the pandemic starting to get closer, which means dad will be stepping out a lot more. It can be a date night with mom, a poker night with the guys, or a day out with the kids or grandkids. Whatever the occasion, it is a perfect time and opportunity to refresh dad's wardrobe for the year. From small accessories to complete the look to pops of color on a new polo shirt for an upcoming trip, give your special guy the "Cool dad" bragging rights with the best Father's Day gift.
Belts
One thing every man needs is a good, comfortable belt. It's no surprise that you can find several belts in a man's closet because trying to find the right belt is more complicated than it sounds. However, a Lizard Tails rope belt, is no doubt one of the most comfortable belts anyone could own. Each belt is designed to look similar to a cord so that it holds your pants or shorts in place while avoiding the muffin top look by fastening the buckle to your exact waist size. Unlike leather belts, these belts are made from nylon rope so they don't dig in, making it super comfy to sit for hours if dad happens to work in an office.
Polo shirts
The best thing about polo shirts is that they can be worn casually or for a dressier occasion. If you know dad has a special tropical trip coming up, a polo shirt made from linen will keep him cool while he's enjoying the hot sun. If it's a shirt to add to his collection of office looks, a cotton one in a neutral color would work best to pair with his office slacks. If it's a shirt for golfing with the fellas, then you'll want to look for specific golf shirts that are made with a Dri-Fit technology such as ones made by Nike to wick away moisture.
Shoes
The best part about gifting shoes is when you get to personalize them. Writing a message inside the tongue of the shoe or on the heel, and you can keep it short by writing a simple name such as grandkids names or kid's names. Of course, if it's more than two you'll probably need to get another pair to finish off the names of all the kids. Brands such as Vans will even allow you to customize the colors and designs. If you're planning on customizing a pair of shoes be aware that this takes some time. Some companies may be able to do it in a month while others may take longer. No matter if it's a pair of golf shoes, a pair of sneakers, or lounge shoes, it can be done if you can imagine it. Do your research with plenty of time so that you can have these done and shipped just in time.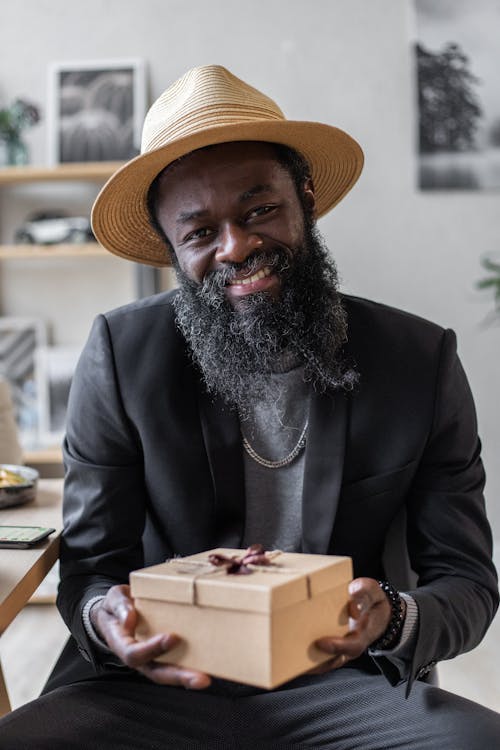 Outerwear
Coats and jackets are always necessary. Whether it's a light jacket for the warmer summer months or a heavier jacket in preparation for the upcoming winter, a few jackets are a staple in everyone's wardrobe. If dad happens to live in a warmer climate, a windbreaker is light enough for those irregular chilly days. This is another item you can have customized. For example, if dad wears denim jackets, shops on Etsy will allow you to write personal messages and even print pictures on parts of the jacket. Another great idea would be a jacket from his favorite sports team. NBA team jackets by brands such as Mitchell and Ness can easily become his favorite go-to jacket.
Sunglasses
This is another accessory that dad is sure to wear. Who doesn't wear sunglasses these days? From popular brands such as Rayban and Oakley to the higher designer names such as Gucci and Saint Laurent, there are so many styles to match dad's swag. While some fashionista dads can't ever have too many shades to choose from, other less-maintenance dads could use an extra pair or two to replace the ones they keep misplacing. If dad happens to be an outdoor guy hiking, running, or cycling, be sure to purchase shades with scratch-resistant and polarized lenses to protect him from the harsh sunlight.
The best part about these items is that they can never have enough of them. So go ahead and splurge on dad even if mom says he has enough. There's nothing wrong with giving him more variety.