A person's old age condition usually differs based on an individual. Some people remain vibrant and active. Others face numerous challenges based on their physical issue and health condition. Whatever the case, every person experiences significant changes as they get older. This creates the need for someone to seek help for their elderly needs. The following are some types of elder care you should consider for you, your loved one, or your friend.
Nursing Homes
Nursing centers or homes are essential long-term care facilities for seniors who entirely depend on caregivers. Accredited nurses are usually present in these facilities to offer 24/7 quality skilled assistance and medical care.
Moreover, some nursing centers offer short-term rehabilitative space for older adults recovering from illness, surgery, or injuries. However, most patients usually have complicated medical issues and high care needs that require full-time care and professional nursing services.
Typically, if you or your loved senior enroll in a nursing home, you can share living areas and take your meals in a common dining space. However, this is exempted for weak patients.
Assisted Living
This type of care is also known as a personal care home. So, you should consider this type of care if you or your loved one cannot live safely on your own, but you are somehow independent that you do not need high care level.
You can find assisted living locations in Minnesota that provide private residential apartments, including small kitchen spaces and have common dining spaces for meals. Moreover, the staff in these facilities offer 24/7 assistance, including meals, housekeeping, medications, and other daily living activities. Assisted living also offers accredited nursing amenities, entertainment, and social events, and planned transportation. These are just a few of the myriad benefits of living in assisted homes.
Bariatric Care
If you or your loved elderly relative is severely overweight, bariatric care is the perfect care to enroll in. Typically, factors such as mobility or other health concerns linked to obesity usually determine your care plan. Apart from individual care, it is essential to determine whether your care needs assisted moving. This is because some individuals seeking this type of care usually require multiple caregivers due to this reason. Moreover, receiving more than one caregiver can boost your comfort and that of the caregivers as you are moved.
Memory Care
It is common for seniors to have memory issues due to various reasons. Most memory care centers usually provide dedicated services for individuals with dementia or Alzheimer's. Furthermore, some institutions exclusively deal with older adults with impaired memory. This form of care needs 24-hour support and cautiously selected activities that cannot compromise their well-being and safety.
Home Care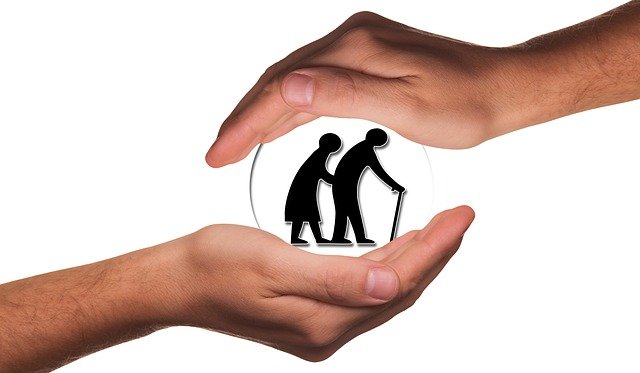 Home care services enable seniors to continue enjoying the independence and comfort of remaining in their residences. Caregivers are usually available to offer services such as bathing, dressing, meal preparation, and other Activities of Daily Living. Besides, they also provide essential daily activities, including and transportation, paying bills, and making appointments.
So, if you or your loved elderly one needs elderly care in a familiar environment, this is an ideal option for you. Moreover, you can opt for caregivers to offer their services during specific times or on a full-time basis.
Senior Independent Living Communities
These facilities are also referred to as congregate care or retirement communities. Independent living communities are suitable for you if you are strong enough with few medical issues and can live independently. Typically, their housings are in the form of apartments that differ in size. If you enroll in this type of care, you will have access to personalized meal packages and several entertainment events and social outings to select from. These facilities usually need private payment plans.
Palliative Care
This is a type of care for a person with severe long-term health problems or untreatable conditions. Palliative care facilities help people with pain management and various care needs for people with severe conditions. People with severe illnesses or terminal conditions may receive hospice care. This is a form of palliative care given to people in their final stage of life. Hospice care aims to fulfill a person's last wishes in a comfortable manner.
Aging is usually an inevitable stage of life. Most seniors need special care due to their advanced age or various health conditions. Fortunately, you can offer your loved ones the care they need and deserve by enrolling them in various facilities based on their care needs.