Family caregivers are often thrust into their roles with little warning or instructions about what is to come. When you found out that your loved one needs help, you might have jumped right into your duties without hesitation. Or, you may be exploring your options for providing them with care while they are still in the hospital working on their recovery. In either case, these tips will help you meet your loved one's needs without putting yourself at risk for caregiver burnout.
Identify Your Loved One's Needs
The first thing you need to do is find out what your aging relative needs to age in place. You can perform a home assessment to see if they need to make accommodations such as putting in a wheelchair ramp or bathtub handrails. You'll also want to talk to your loved one about their current abilities. For example, you'll want to know if they need help with cooking or housekeeping. Some seniors may also need help with changing their bandages or taking their medication.
Hold a Family Meeting
Your next step is to talk to your loved one about their preferences and find out how much your other family members can help out. For instance, your sibling might be willing to drop off meals a few times a week or help make sure that their bills are paid. A long-distance relative might be able to make regular phone calls and provide emotional support. Once you've identified each person's roles, remember to write it down. It may also help to create a shared calendar that everyone can use to keep up with important dates.
Work With a Home Health Aide
Home health aide services are designed to help with this exact situation. It's easy to find reliable elder home care in NYC and other cities, and doing so gives you a professional who can work along with your family to make sure that all of your loved one's needs are met. Home health aides go through rigorous training and screening procedures to make sure that they are the ideal fit for working with your loved one. You can even arrange for an initial meeting to make sure that their personalities mesh.
Get Their Paperwork In Order
Your loved one may need to set up legal documents to outline what they want to be done if the worst should happen. For instance, they may need to set up a power of attorney to make decisions for them if they are incapacitated. Setting up a will also helps your loved one know that their assets will be distributed according to their wishes. Additionally, they may need to set up an advanced directive that outlines when they wish for life-saving services to stop. Having this in place helps take the burden of decision-making off of your shoulders, and your older loved one will feel better knowing that their wishes will be honored.
Make Their Living Environment Safer
A senior is more likely to get injured at home than anywhere else. Making sure that a caregiver is available to assist with things such as getting out of bed is helpful. You can take this even further by walking through your loved one's house to see if there are any safety hazards that need correction. Creating clear walking paths and adding additional lighting are excellent ways to prevent fall-related injuries.
Remember to Have Fun With Your Loved One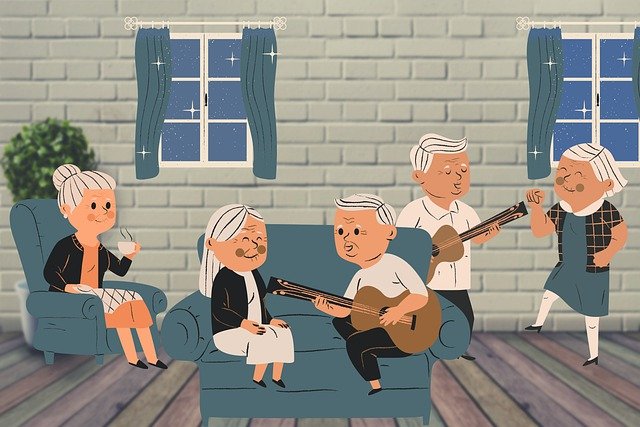 Life as a family caregiver can often start to feel like you are weighed down with responsibilities. Make sure to take advantage of the extra time that delegating tasks to a professional provides by planning a few fun activities. Depending upon your loved one's health, you might be able to help them record their memoir. Or, you might enjoy playing games together during your time together at their home. Spending more of your time engaged in enjoyable activities together helps you to bolster their mental health while creating sweet family memories.
Caring for an aging loved one is a continuous work in progress. At times, you'll need to revisit their current care plan and make changes to fit new needs that arise. Your loved one may need additional care services at home after they receive a new health diagnosis or return home from a recent hospital stay. Staying on top of their needs helps you to readjust their plan as needed so that they always have the services they need to thrive.