The reason that YouTube DIY videos have become so popular among different generations is that they are both entertaining and practical for different purposes. People may choose to watch a YouTube video for various reasons. For instance, they may just be looking for entertainment or may want to learn a new skill. DIY YouTube videos can meet the needs of many audiences on YouTube because they both entertain them and teach them a new thing. 
Here in this article, we will introduce the most popular DIY YouTube channels. So, keep on reading the article to get to know these channels and subscribe to any of them that you think is worth it. 
Best Creative YouTube Channels in 2021
So, let's read about the best and most popular DIY YouTube videos in 2021. We would introduce these channels from the highest number of subscribers to the lowest:
Over 70 Million Subscribers
5-Minute Crafts is an ever-growing channel full of different fun DIY tricks using almost anything. Regardless of your age, you can always find something suitable on this channel. No matter if you are interested in a glue gun, slime, glitter, cooking, fruits, etc. there is a lot you still do not know that you can do with many materials. Here is an egg cooking video by 5-Minute Crafts:
Over 21 Million Subscribers
Troom Troom is a fun DIY channel that is famous for its use of various sharp and lively colors. You can find visually captivating DIY videos on this channel about pranks, home décor, cosmetics, makeup hacks, and various experiments. Troom Troom can easily capture your attention as it uses the colors and can teach you practical tricks. Here is a decor idea video by Troom Troom: 
Nearly 9 Million Subscribers
Lauren Riihimaki is known as the Queen of YouTube by Character Media. This girl shares DIY videos on almost any crafts. She is into sewing above all of her interests. So, if you have the same interest, this is the right channel for you to subscribe to. In addition to sewing, you can learn petting dogs on her YouTube channel. To give you a better image of the dominant atmosphere on her channel, we should say that teenagers and Gen Z members comprise a large portion of her subscribers. Here is how she sews an outfit for her dog using a sewing machine:
Over 8 Million Subscribers
Though there are about more or less 8 million subscribers for the Howcast channel on YouTube, videos on this channel have been viewed billions of times. Howcast channel is aimed at teaching different categories. There is a wide range of videos on different subjects one may face in their lives. So, it is indeed a large channel. You can find how-to videos, DIY creative videos, videos about kid raising tips, fitness videos, educational videos, and a lot of other useful videos on this channel. As these videos are made by experts in each category, you can make sure that what you watch is professional. Here is a fitness video by Howcast as an example: 
About 5 Million Subscribers
By watching Household Hacker videos, you can improve your household without having to spend a lot of money. The videos on this channel are easy to learn and quite entertaining. They are also practical and you can do what you learn using the ordinary material that you can find in your house. Therefore, you renew stuff without spending any money. From kitchen hacks, easy cooking recipes, to making cool tools, you can learn and enjoy on this channel. Here is a video on toilet paper splitting machine by Household Hackers:
More than 3.5 Million Subscribers
Car fixing is a challenge for some and is a fun hobby for some others. Scotty Kilmer's channel is suitable for both groups because it shows the functionality of cars and how one can fix a car in case of a mechanical issue. Scotty Kilmer gives you easy and fun guides and makes the process of car fixing an enjoyable one. Watching his videos teach you how to fix your car, design any model, mend, and restore automobiles. Here is a video by Scotty Kilmer on 5 things you should never do on an automatic transmission car:
About 3 Million Subscribers
If you are into creating anything in a house from living room decorations to kitchen tools, I Like to Make Stuff is the right channel to subscribe to on YouTube. Bob is the owner of this channel and is a normal person which means that you do not have to own special and professional skills to make DIY things that he teaches. Things you can learn on this channel are woodworking, metalworking, electronics, and even 3D printing. Here is an introductory video by Bob:
About 2.5 Million Subscribers
Established in 2006 by Kip Kedersha, the owner of the channel, Kipkay shares videos on DIY projects that receive more than 700 million views. The main concept of the channel is to teach how to restore the old tools. Moreover, Kip enjoys sharing videos in which he tries new gadgets and does some interesting unboxings. Here is one of his videos:
Over 1.60 Million Subscribers
Make: is another verified channel on YouTube that is mainly related to technology. You can learn many electronic DIY tips and have fun with them. You can repair broken tools, create new tools, and learn their functions through the tips in the videos. Make: is the right channel for you to subscribe to if you have a thing for electronic stuff. Here is a DIY porch light video by Make:
Over 1.50 Million Subscribers 
One thing that home decor lovers like in DIY projects are to watch how working with wood and screws can lead to the creation of a wonderful masterpiece as a decoration ornament. If you learn woodworking, then designing your house would no longer need a designer with a high salary. You can easily create beautiful things at a very low cost just by watching some DIY videos by Steve Ramsay. The things that he teaches in his videos require economical materials so they can be budget-friendly. Here is a video from Steve Ramsay's channel:
Conclusion
The above mentioned DIY channels are the most popular videos on YouTube. Regarding your interests and needs, you can choose any of these channels and subscribe to them. So, you can watch a lot of different videos and learn new things. In addition, if you want to have a DIY account on Instagram, you can share these videos and use mass follow on Instagram to grow your account. Enjoy!
Bio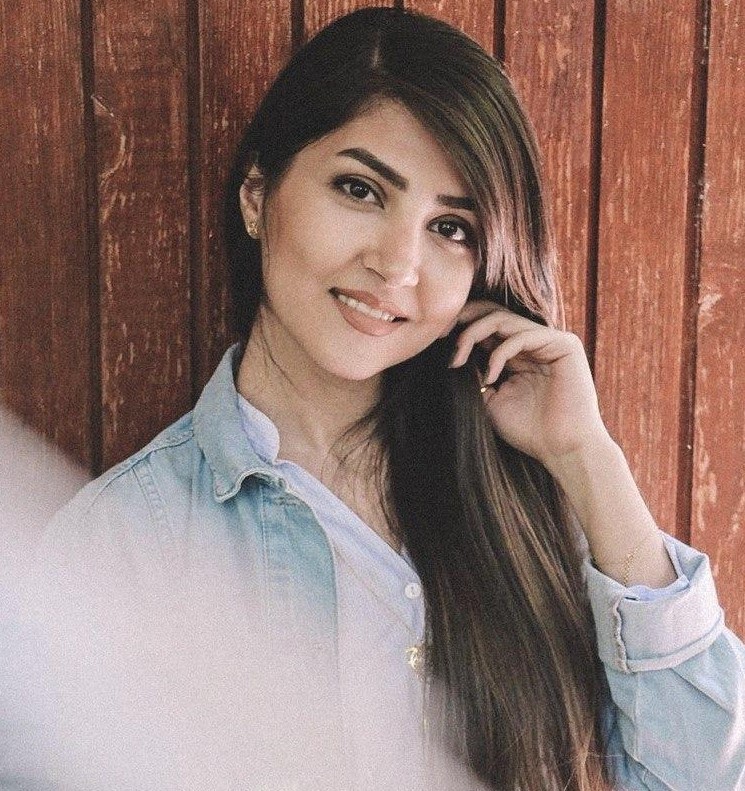 I am Parichehr Parsi, a born writer, and a freelance copywriter in the fields of travel, fashion, and Instagram marketing. I currently write for SocialPros, Realtormate, and online magazines in Italy and I love reading, writing, and researching. Find me on LinkedIn!