It is sometimes difficult to find food for yourself if you are a Jain. In a place, where the base of every food that is tasty originates from ginger-garlic, Jains like us are sometimes at a loss about what to eat. When it comes to street food, it becomes all the more difficult. So, to make things easier only for you, we present this Jain version of Tawa Pulao. This famous street food is known for its mouth-watering tangy and spicy taste. Before we get on with the recipe, let's see a bit more about this dish! The name Tawa Pulao got its name as it includes tossing rice on iron tawas! You would be surprised to know that this dish was invented by chance by a Pav Bhaji vendor when he tossed leftover Pav Bhaji with rice! Interesting, right? Tasty and spicy for sure, but without ginger, garlic, and onion!!
Ingredients
1 tbsp of butter and oil
One capsicum diced
¼ tsp of saunth powder (dry ginger powder)
2 tsp of Pav Bhaji masala
1 tsp Kashmiri red chili powder
1 ½ cup of cabbage
Two tomatoes finely chopped
1 cup boiled green peas
1 cup cooked rice/leftover rice
Salt per taste
Coriander leaves
Juice of ½ lemon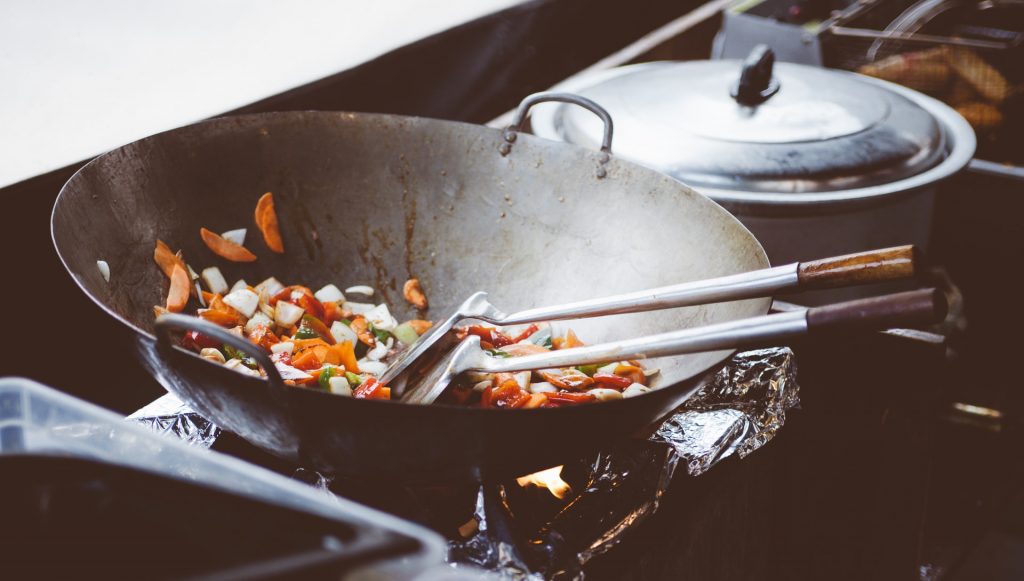 Instructions
Start by heating a cooking pan with a tbsp of butter. Add a little oil to it to prevent the butter from burning. Add ¼ tsp of saunth powder, then start by adding the veggies- 1 diced capsicum, cabbage, finely chopped tomatoes, and boiled green peas. While it is easy to put masalas directly during cooking, sometimes it doesn't spread evenly on the veggies and rice. To eliminate that, you can soak 2 tsp of Pav Bhaji masala and 1 tsp Kashmiri red chili powder for 5 mins. Continue stirring until the tomatoes become softer and then add the masala mixture kept aside. Now you can add boiled rice or even leftover rice if you want. Add salt as per taste. Make sure you separate any lumps of rice while tossing the rice. Keep on stirring it to coat the rice with the masala and veggies. After you cook it, switch off the gas and sprinkle coriander leaves on the rice. Squeeze a half lemon on the rice and make sure to mix it well.
Mostly, this Tawa Pulao goes well with curd or raita. Relish this dish to your heart's content with your friends and family.