Education is an important part of a child's growth and development, as such choosing the school that they go to – could be one of the most important decisions you have to make.  May parents are opting to put their children in private schools with the options ranging from boarding schools to preschools to give them a step up the academic ladder.  Here we discuss in more depth why an increasing number of parents are going down this route.
More Academic Opportunities
The reality is, there are much more academic opportunities in private schools than you would normally get in public schools.  This isn't just in the classroom curriculum but with extra-curricular activities that are often available too.  This kind of thing enriches their lives and education.  You will also find that tend to go on to score top marks when it comes to entrance or enrollment exams.
Smaller Classes
A huge benefit to private schools is that the classes are much smaller.  This means that your child will get much more one on one interaction with their teachers to help them with their development.  There are also far fewer distractions which will allow them to focus more on their activities.  This is particularly beneficial if you have a child that learns much better in small groups.
Greater Parental Involvement
In a preschool– you will find that parents are much more involved than they would be if their child went to a public school.  This means that you can feel in more control over what's going on with your child's development – and will also give you a sense of security that they are progressing as they should be.  They also tend to have much more of a community feel to them as they are smaller in size, so parents will get to know one another and can chat things through.
If you take a look at WinWood, a private preschool in Washington DC, you'll see that they have something called MyToddlerLink which allows you to check on your child via video stream when you're at home/work and can't visit them. They also have an app that allows you to see status updates. This is an advantage that you can't get with regular schools.
Having a Common Goal and Philosophy for Learning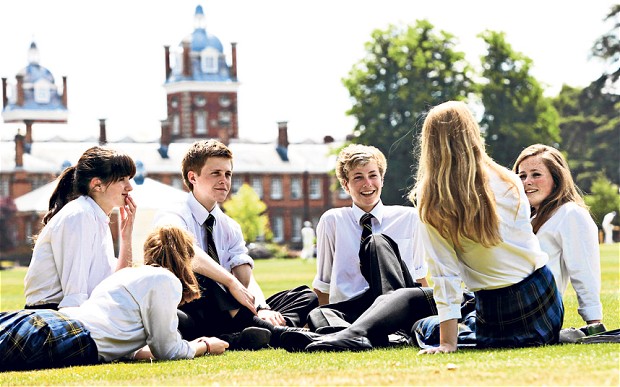 As there are so many options when it comes to educating your children, it's not surprising that parents are now opting to go down the route of choosing a private preschool that fits in with their own core values and beliefs when it comes to learning.  This adds to the community spirit feel that a private school has too.  Everyone has the same common goals and beliefs when it comes to education.
They go Above and Beyond
Private schools tend to go above and beyond with everything they do. They always have additional resources for children, they have more extra-curricular activities for them to explore – and are all about developing children for tomorrow's world.  This kind of vision is what a lot of parents find attractive about private schools and will put their kids in good stead for the future.
If you ever wondered why some parents to go down the route of private schools over public schools, hopefully, this has answered some of your questions for you.