If you are expecting or preparing for twins, you may already know that the stuff that you may need will be different than what you would purchase for a single child.
For moms of multiple soon-to-be children, preparing for some essential products is significant. The items below might be the most useful accessories for twins, and will surely make your life as a mom as well as a dad a bit easier.
Double Frame Strollers
Frame strollers are essential for the first year, and it is lightweight and easy to manage. But for your twins, a double stroller may suit perfectly. If you want to go outside for grocery or exercise with your newborn, you will naturally need one car seat for each.
Double frame stroller lets you carry your twins with ease. These strollers come with an umbrella or peekaboo windows. Before purchasing, check first its size, adjustments and other features for your comfort. Some of its features may include non-flat tires, removable car seats, or quick fold systems.
Two Bouncy Chairs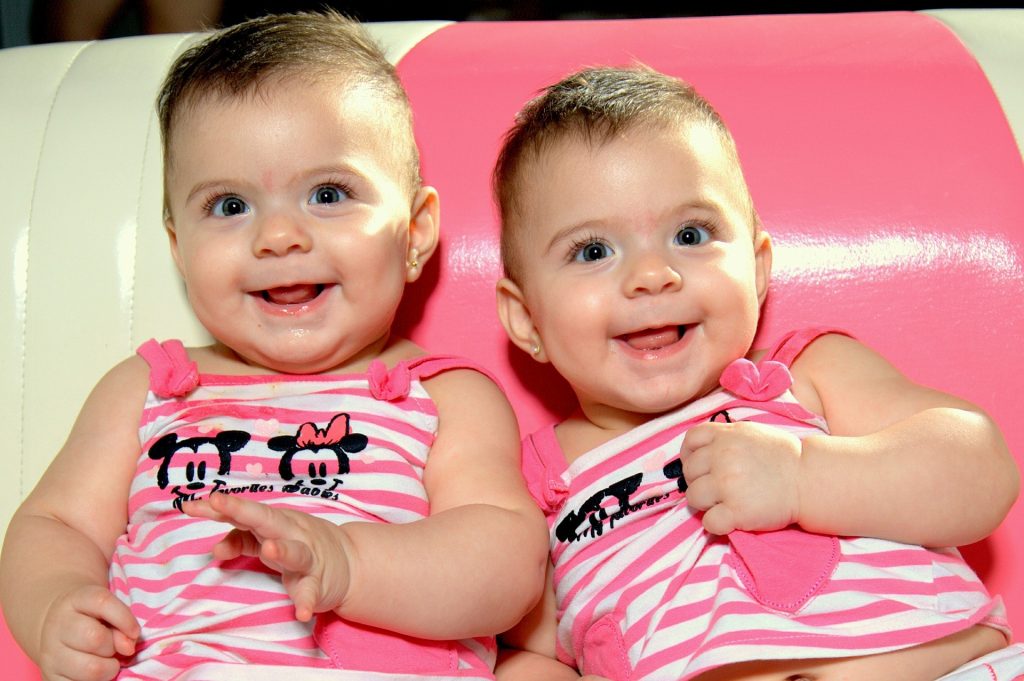 Bouncy chairs can be a lifesaver for parents who need to get the chores done around the house. Babies will love the calming feeling of the bouncy chair and will make your babies satisfied with enough time. Ensure that you get two bouncy chairs, arrange them up the angle where twins can see each other, and don't forget to keep your sight in them too.
Twin Carrier
Twin carrier is another invention dedicated to the mom of twins, which lets you carry two children together and designed to minimize discomfort while carrying in back and front position.
Some carriers can easily disconnect into separate carriers for situations when each parent wants to bring a twin on their own. Make sure to choose a carrier with pockets that are spacious enough to suit their diapers and other essentials.
Table for Two Feeding Pillow
Table for two feeding pillows might also be a lifesaver for parents of twins. This durable and secured twin feeder will save your time, energy, and makes every mealtime more convenient for you and your twins.
Say goodbye to struggles on how to position your twins when bottle-feeding them. These baby accessories usually come with a safety harness to hold your infants in place securely, and armrests to prevent strain from your arms, neck, and back when feeding your twins.
Comfortable Swaddles
Swaddling is a way of comfortably wrapping your baby in a blanket for security and warmth. It keeps your babies from other disturbance such as their startle reflex, helps your babies stay toasty and warm and even helps to calm your babies.
In preparing a swaddle, make sure to know how to perform it correctly. Wrapping your babies tightly or doing other improper swaddling strategies may cause damage to joints and soft cartilage of your infant's hip sockets.
Crib for Twins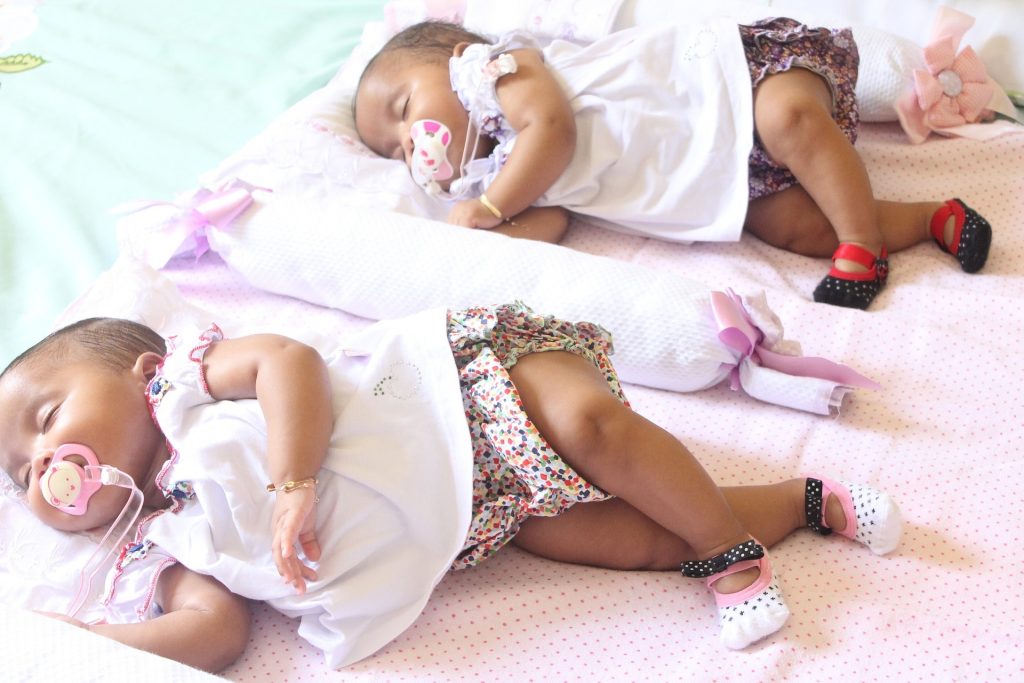 Traditional and most common cribs are usually measured around 52 by 28 inches, which can accommodate your twins for the first few months. But some parents might want to separate their twins to different cribs from the beginning.
However, if you want to put your twins in one crib, make sure not to lose your sight from them. When your twins start rolling over a lot and often kicking each other, you can put a separator between your twins, to avoid chances of injury for both of them.
If you think that you should not separate your twins, consider those cribs specially created for twins, though this crib may be hard to find.
Takeaway
Having twin children can be a combination of both fun and challenging work. If you are a soon-to-be parent of twins, prepare all the things and stuff you will need to raise your children comfortably. A lot of accessories are available online on sites such as Deal Wiki where they offer a lot of toys and other accessories.