Back in the 13th century, the first wearable eyeglasses were invented in Italy, but choosing one wasn't confusing since all frames were the same; made of wood or leather and all in brown color. Things have changed dramatically in the 21st century. Nowadays, choosing suitable frames is tiring and might take hours, especially if you're buying them online and can't try them in reality before placing an order.
Choosing the most flattering, comfortable, and practical pair of glasses requires considering several factors like the kind of personality you have, the job activities you need to perform regularly, your skin and hair color, the lifestyle you live, and the sports you play.
Why pick your glasses frames randomly when you can add a fashion statement to your face with frames that accentuate your best facial features? In this article, we'll provide a comprehensive guide for selecting the right frames that fit your face perfectly.
Determine which colors match your skin tone 
Like face shape, skin tone plays a key role in determining which frames will look best on you, and it affects choosing frames more than hair and eye colors combined. 
If you have a warm skin tone, which is mostly characterized by yellow, bronze, or golden cast, make sure not to use colors that contrast with each other, such as pastels. Similarly, white and black frames are unflattering. Instead, you would be better off with light tortoiseshell, brown shades, gold or honey, beige, and olive-green frames. 
Having a cool skin tone means having a pink or blue undertone to your skin color. Choose silver, black, dark tortoise, pink, purple, blue, mauve, and gray frames rather than colors that wash you out.
Consider your lifestyle
You may require more than one pair of eyeglasses to match your daily routine; the glasses you wear to the office might not be a good fit for the gym, and the latter is not the best option when going out on a date with your loved one.
People frequently use several frames according to what they're doing and wearing. There's no need to replace your entire outfit while changing the frame could transform your appearance for a little cost.
It is possible to create the desired image with the aid of frames. You may begin your search for the perfect eyewear style by considering the various aspects of your life. Consider what eyewear experts recommend regarding styles, colors, materials, and sizes based on your lifestyle to narrow your choices.
Know the basic face shapes 
Depending on your face shape, you might favor specific frames over others. To start with, pull your hair back, and pay close attention to your overall facial contours, cheekbones, forehead, and jawlines; it all contributes to your facial features and can affect your decision in choosing the perfect stylish eyeglasses. Following are the basic face shapes:
Round faces
A round face is usually characterized by having a wide hairline and fullness below the cheekbones. Typically, square and rectangular frames are your best option if you have a round face, and their sharp angles create a balance making your face appear slimmer and longer. Avoid rimless, round and small frames as they accentuate the roundness of the face, resulting in an even rounder appearance. 
Heart-shaped faces
A narrow chin and a wide forehead are the two main features of people with a heart-shaped face; the ideal frames would equalize the forehead's width with the chin's narrowness. Go for glasses with low-set temples and heavy frame lines at the bottom to broaden that narrower part of your face. Moreover, a broad, high forehead can be alleviated by wearing a round or square pair of stylish frames with curved edges. It's worth saying that you should never choose frames embellished on top or glasses with decorative temples not to draw attention to your forehead.
 Square faces
A wide hairline and jawline characterize a square face. If you have a square face, choose frames that soften the angularity and are placed high on the nasal bridge. An oval or round frame will perfectly fit a square face giving it a thinner appearance. It is best to avoid frames that have angular or boxy shapes because they will emphasize and enhance the angular facial features, making a square face appear bulky and too sharp.
Oblong and oval faces
An oval face has a wider jaw than cheekbones but is longer than a round face. Oval-shaped faces are best suited to frames with a sturdy bridge wider than the widest part of the face. Being naturally balanced and symmetrical, people with oval faces should avoid overly large frames. Remember that opposites attract when selecting the right frames; therefore, consider frames that naturally contrast your facial contours and highlight your prominent features. 
Determine if your face is angular or soft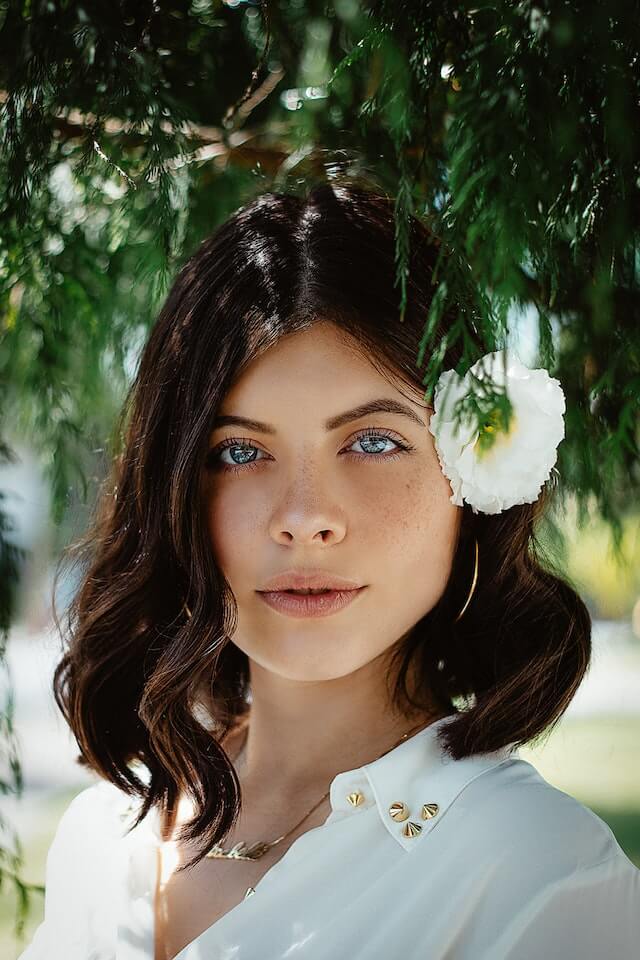 When choosing a frame, it is recommended to consider how your soft or angular facial features affect your appearance. It is noteworthy that each eyeglass frame is designed for a purpose relevant to specific face shapes. Therefore, randomly picking the frames might negatively affect your overall look. Carefully selecting a frame that fits your face enables you to stand out positively and confidently.
Determining if your face shape is angular or soft is not that hard, and the following two guidelines will help you find out:
A person with an angular face generally has a sharp nose, high cheekbones, a broad forehead, and a sharp jawline. Angular shapes include rectangles, squares, hearts, and some ovals.
A person with a soft face is one with a rounded jawline and without a prominent chin. Most ovals, rounds, and oblongs are classified as soft shapes.
Final Thoughts 
Choosing new frames is the perfect time to consider your face shape if you have never done so before. Finding the right frames for your face, style, and budget may be difficult in certain situations. When faced with the difficult task of sorting through hundreds of frames to find the perfect option, it is tempting to pick the first pair that is barely acceptable.